Eclipse DemoCamps Kepler 2013/Berlin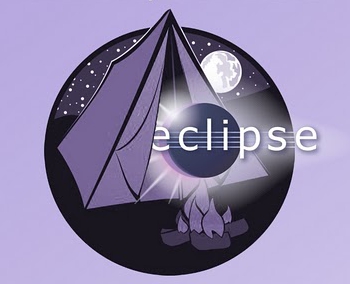 What is an Eclipse DemoCamp?
Location
Fraunhofer FOKUS
Kaiserin-Augusta-Allee 31
10589 Berlin
Date and Time
Monday, 10 June 2013
Opening 5.30 pm Presentations and Demos 6 pm - 10 pm
Organizer
Lars Martin, SMB GmbH
Tom Ritter, Fraunhofer FOKUS
Tweet about the Eclipse DemoCamp: #eclipse #democamp #berlin
TinyURL of our website: http://s.fhg.de/eclipseDC-June13
---
Sponsors
This Eclipse DemoCamp will be sponsored by SMB GmbH, Fraunhofer FOKUS, itemis AG and the Eclipse Foundation.
SMB has been an independent IT consulting firm since 1998. We are devoted to providing high-quality RCP and OSGi software development, consulting and training to mid-sized organizations. Additionally we develop independent products and tools based on the Eclipse Rich Client Platform.
The Fraunhofer Institute for Open Communication Systems FOKUS is researching and developing demand-orientated solutions for partners in industry, research and public administration.

itemis AG, Eclipse strategic member and the leading company for model-driven software development.
Eclipse Foundation is a not-for-profit, member supported corporation that hosts the open-source Eclipse Projects.
If you or your company would like to sponsor the venue, please get in touch with Lars or Tom.
---
Agenda
TBD
---
Presenters
If you would like to present at this event, please add your name below. Should we receive more submissions than we can fit into the schedule, we will select the ones that we think are most interesting to the audience.
---
Details
If you added your demo to the list above, please add a short abstract to this list so people know what you will be talking about:
Software Archaeology - Raiders of the Lost Ark Code

Reverse Engineering kann einen kostengünstigen Ansatz darstellen, um Legacy Systeme zu modernisieren. Insbesondere die werkzeuggestützte automatisierte Transformation von Altanwendungen hin zu moderneren Methoden und Technologien bietet eine hohe Genauigkeit und Qualität bei gleichzeitig geringem Risiko.

The CDO Model Repository

...

DSL for UI Developement - Lessons from the Practice

Three years of intensive use of an DSL for the developement of UI masks of a big software application give some insight into benefits and drawbacks of MDSD in the field of UI developement.

Programming without braces - Making natural language specifications executable

It doesn't need to be Java all the time. Some aspects of a software system can be expressed much more easily using plain natural language. Examples are business rules, test scenarios, domain concepts and their relations. Christian will present how one can easily create specifications covering these aspects and how they can be linked to code. Attention: The talk may seriously change the way you'll write programs in the future.

New Refactorings in the Object Teams Development Tooling

Object Teams has always been about excellent modular code structure. So we know what the code should ideally look like, but how do you get there? The forthcoming Kepler release will bring some new refactorings that help to gradually improve your code structure.
---
Who Is Attending
If you plan on attending please add your name and company to the list below.
If you're not able to come, please withdraw your registration.
We reserve the right to charge 10 Euros administrative fee, if you don't show up unexcused. 'Thanks for understanding.

Sabrina Waffenschmidt, Fraunhofer FOKUS
David Rogers, Heads4IT
Filiz Ludewig, Fraunhofer FOKUS
Oliver Normann, Axway
Christian Thöns, Bundesinstitut für Risikobewertung
Eike Stepper, ES-Computersysteme
Helko Glathe, Carmeq GmbH
Christian Lange, GIPA mbH
Markus Seltmann, GIPA mbH
Thomas Kipar, IAV GmbH
Bernold Kraft, TU Berlin
Michael Kuge, TU Berlin
Martin Käs, SRZ Berlin
Klaus Paschke, MicroDoc Computersysteme GmbH