Eclipse DemoCamps Juno 2012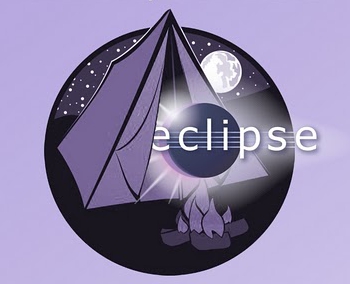 We are currently organizing DemoCamps to mark the Eclipse Juno Simultaneous Release in June, 2012.
If you have not organized a camp in the past, please read this page on organizing a DemoCamp, and then send email to democamps@eclipse.org so we can add you to our list of organizers.
When signing up to organize a DemoCamp, please be sure to give us your contact information. Either include your individual email address on your event page, or send an email to democamps at eclipse dot org to provide your contact information.
To help you create the , we have a template. To use the template, open it for editing and copy the contents of the edit window to your clipboard, and then select "Cancel" at the bottom of the page to cancel the editing session. Open up your new event page for editing, copy the contents of your clipboard into the editing window, and make your updates. Please do not edit the template.
The demos can be of research projects, Eclipse open source projects, applications based on Eclipse, commercial products using Eclipse or whatever you think might be of interest to the attendees. The only stipulation is that it must be Eclipse related.
Juno DemoCamps
DemoCamps Listed by Date
June 4 - 10
June 11 - 17
June 18 - 24
June 25 - 30
July 02 - 08
Dresden - July 4th 2012, 6:30pm - 10:00pm
Krakow - July 5, 2012, organized by Eclipse Platform/Orion team
DemoCamps Listed by Country
Austria
Bulgaria
Sofia - June 18th, 2012, organized by SAP
Canada
England
Manchester - Tuesday 19th June 2012 17 - 20:00, Organised by the Manchester Metropolitan University Computing Society
France
Germany
Berlin - June 20th, 2012 at Fraunhofer FOKUS, Contact: Tom Ritter for further details
Bonn Demo Camp - June 19th 2012
Braunschweig - 28th June 2012, organized by BREDEX GmbH
Dresden - July 4th 2012
Frankfurt am Main - June 27th, 2012, organized by itemis AG and compeople AG
Hamburg - June 13th, 2012, organized by itemis, SpringSource and Zühlke Engineering
Ilmenau - June 5th, FOSSLC Germany
Kassel - June 12th 2012, organized by Yatta Solutions and Micromata
Leipzig - June 28th, 2012 at itemis AG, Leipzig - Contact: Lars Martin for further details
Munich/München - June 21st 2012, organized by Siemens AG and EclipseSource
Nuremberg - June 6th, organized by AVL DiTEST
Stuttgart - June 26th, 2012
Walldorf Demo Camp & Happy Hour - June 20th 2012, organized by SAP
Hungary
Budapest- June 22nd, 2012, organized by B2i Healthcare Ltd.
Pecs- June 14th, 2012, organized by Zoltan Zidarics
India
Indonesia
Jakarta - Microsoft Indonesia, 16 June 2012
Romania
Poland
Krakow - July 5, 2012, organized by Eclipse Platform/Orion team
Poland/Poznan - June 2012, Date coming soon, organized by IBM Eclipse Support Center
Switzerland
United States
Past DemoCamps