Eclipse DemoCamps Indigo 2011/Walldorf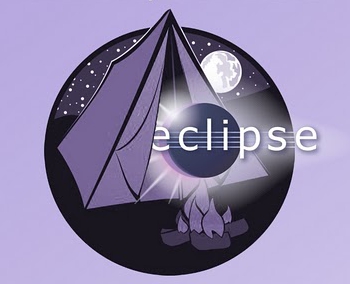 What is an Eclipse DemoCamp?
For Bloggers and Users of Twitter, Flickr, etc.
In case you plan to blog or tweet about the Eclipse DemoCamp in Walldorf, please use the tag "#democampwalldorf" in order to make it easier to find all the comments and pictures via sites like @eventtrack. Thanks a lot for telling the world about the event!
Location and Date
Building WDF05, Room S3
Dietmar-Hopp-Allee 20
69190 Walldorf
Germany
http://www.sap.com
May 25, 2001, 17:00 - 20:30 (+ Happy Hour)
How to find Walldorf and building WDF05
Note: Building WDF05 is also known as ISZ (Internationales Schulungszentrum). It might be easier to find the right building with these pictures from the event location.
Parking: all parking garages will be available this day for external attendees. The gates open automatically.
There will be a Happy Hour after the event. It will take place in or around the same building. No registration is required. Just stay for food, drinks and fun.
Organizers
Agenda
If you have something cool to demo, please enter it here. Please note that each demo will have a 15 minutes slot. We will define the final agenda from your proposals. We would also like to ask you to either include your e-mail address here or send an e-mail to the organizers so that we can notify you about any changes.
The event language will be German!
Ralph Mueller (Eclipse Foundation) / nn (SAP AG) - Welcome
Boris Bokowski (IBM) - Orion
Manuel Bork (Yatta Solutions) - Modeling in Distributed Teams with UML Lab
Alexandra Imrie, BREDEX GmbH: Functional Testing with the Jubula Project
Who Is Attending
Please use democampwalldorf2011.eventbrite.com to register and view the list of registered participants.
Registration is free. Drinks and snacks during the event are sponsored by SAP AG.
And, of course, don't miss the Happy Hour!
For SAP employees: Please do not enroll via this URL. Please use this internal subscription list.  This is a local event for Walldorf. There will be no remote access from other locations.