Difference between revisions of "Eclipse DemoCamps Indigo 2011/Vancouver"
Line 83:
Line 83:
 

# Matthew Ko

 

# Matthew Ko

 

# Elaine Yu

 

# Elaine Yu

 
+
---
Revision as of 20:19, 27 June 2011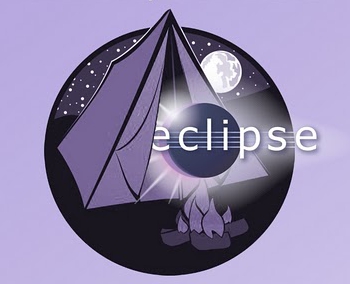 What is an Eclipse DemoCamp?
Location
UBC Robson Square, Room C400 (after party at the Lennox Pub)
Date and Time
June 27, 2011
6:00pm-8:00pm (Demo Camp)
8:00pm-late (Pub)
Organizers
Andrew Eisenberg, VMWare (email aeisenberg at vmware.com)
Dominika Lacka, Tasktop (email: dominika.lacka at tasktop.com)
Sponsorship
This year, the Eclipse Demo Camp is being sponsored by:
Presenters
Who Is Attending
If you plan on attending please add your name and company to the list below. If you have any trouble with the wiki, just send an email to the organizers.
Ralph Mueller, Eclipse Foundation
Arash Ghavami, Safeway Inc. Canada
Atanas Roussev, HTTP4e - Ywebb Consulting
Roxana Hedayat
Lin Zhu
Mike Blackstock, MAGIC UBC Sense Tecnic Systems
Ebrahim Bagheri, AthabascaU
Salvador Valencia, Douglas College
Chuck Hill, Global Village Consulting
Ian Robbins
Yanik Berube, Tantalus Systems Corp.
Taivo Evard, Allura Direct
Aman Bhatia, SmartPics
Adib Saikali, Programming Mastery
Lois Patterson, QuIC Financial Technologies
Geoff Denning, Elastic Path
Emmanuel Kayembe Ilunga, Ilunga Consulting
Suman Lohani Cognizant Technology
Arman Sharif, Elastic Path
Godfrey Hobbs
Abudureyimu Abulimiti SITA Canada
Vincent Pucheux, Sierra Wireless
David Green, Tasktop
Sébastien Launay, Sierra Wireless
Peter Chin
Nieraj Singh
Nick Sawadsky UBC CS
Luis Masaya
Adrian de Silva
Celso D. Siado, DFC Wireless, Inc.
Zhuoli Jiang SFU CS
Salehen Shovon Rahman SFU Software Systems
Myles Feichtinger, Tasktop
Lucas Panjer, Tasktop
Stanley Fung
Yin Yuan SFU CS
Silvia Pascale
Alex Bradley
Tommy Chan Make Technologies
Zack Elhouda, Emergence Engineering, Inc.
Eric Kao
Ryan Burgess ZE Power Group
David Hazama
Sai Omkaram, SFU & Co-op at Absolute Software
Suky Basran, Absolute Software
Daniel Conde, SFU & Co-op at Absolute Software
Matthew Ko
Elaine Yu
Mohammad Barouni, cymax