Eclipse DemoCamps Indigo 2011/Poznan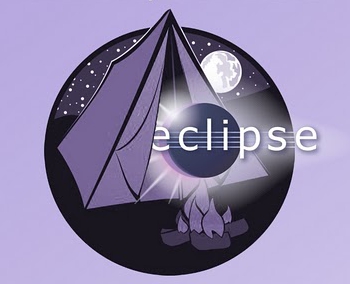 What is an Eclipse DemoCamp?
Location
Pub Brogans, ul. Szewska 20a, Poznan
(Uwaga: Tam gdzie jest drugi bar odbywać się będą prezentacje )
Date and Time
Date: June 2, 2011,
Time: 18 - 21 , possiblity after party!
Sponsors
Eclipse Foundation
Press
IBM ESC
Organizer
Presenters
18.00 - 18.10 - Opening Presentation - Natalia Klimasz (10 min.)
18.15 - 18.35 - How to write Javascript in Java - Technology preview : Krzysztof Daniel (20 min.)
18.40-19.25 - Put more eyes on code - code review 2.0: Dariusz Łuksza (45 min.)
19.25 - 19.40 - Break - pizza!
19.40 - 20.00 - Adobe Flash Builder 4.5 for PHP: Success Story Jacek Pospychała ( 20 min.)
20.05 - 20.50 - Orion - Introduction: Szymon Brandys, Malgorzata Janczarka, Tomasz Zarna (Eclipse Workspace/Orion team) (45 min.)
ok 20.50 – Feedbacks & Lottery;)
Registration
Proszę tutaj szybka i łatwa rejsetracja:)
http://oiola.com/e/732-8-eclipse-democamp-poznan/
Who Is Attending
Natalia Klimasz, IBM ESC
Dariusz Łuksza
Wojciech Galanciak, Zend
Szymon Brandys, Eclipse Workspace/Orion
Malgorzata Janczarska, Eclipse Workspace/Orion
Tomasz Zarna, Eclipse Workspace/Orion
Michał Bocian
Jakub Kubiczak
Michał Ciesielczyk
Maciej Biłas
Damian Szkudlarek
Michał Turek
Krzysztof Kachel
Mateusz Przewoźniak
Karol Zandecki
Marcin Wolicki
Marcin Talarek
Tomasz Bartkowski
Adam Hanasko
Jan Kosmala
Adam Dudczak
Przemko Robakowsk
Jarosław Bąk
Michał Chmielarz
Maciej Bodus
Andrzej Bobak
Jakub Tomczak
Paweł Pałys
Tomasz Dżumaga
Łukasz Mocek
Tomek Matynia
Michał Huszcza
Bartek Walter
Krzysztof Konwisarz
Dominik Łeszyk
Adam Daniel
Michał Ćmil
Karol Kraśkiewicz
Bartosz Nowaczyk
Helena Pawlewska
Paweł Kaźmierczak
Robert Musił
Marcin Ratajczak
Artur Lorenz
Marcin Kawelski
Piotr Nowicki
Ernest Bursa
Rafał Warych
Marcin Makowski
Paweł Wójcik
Marek Woźniak
Łukasz Walaszczyk
Wojciech Piątek
Bartosz Adamiak
Adam Płócieniak
Dominik Filipiak
Jarek Ruks
Jakub Gałecki
Krzysztof Stachowiak
Grzegorz Frąckowiak
Szymon Kapica
Szymon Ptaszkiewicz
Piotr Anioła
Radosław Adamiak
Anna Adamiak
Bartosz Komin
Piotr Piwko
J. Milkiewicz
A. Białecki
P.Szmidt
You!
Attractions !
Intresting Books
T-shirts
Pizzas
Cups
Beers ( my fundujemy dla Was:) wracamy do tego jak było;)
Nice atmosphere & people

and more more!
Partners
Summary
Thank you very much folks :)
It was the pleasure to organize it!
EDC was a great time.
Photos are here: https://picasaweb.google.com/117236574792689571864/PLPoznanEclipseDemoCampIndigo262011
See you next time!:)