Eclipse DemoCamps Indigo 2011/Jakarta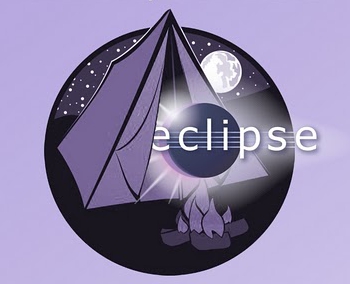 What is an Eclipse DemoCamp?
Location
Microsoft Indonesia. Gedung BEI Lantai 18 SCBD - Sudirman Jakarta
Date and Time
Saturday, June 11th, 2011, 09.30 - 12.00 (lunch provided by Microsoft Indonesia)
Sponsors
Microsoft Indonesia
Meruvian
If your company is interested in sponsoring this event, please contact Frans Thamura.
Organizers
Meruvian - Contact: Frans Thamura
Presenters
If you would like to present at the DemoCamp, please feel free to add your name and topic to the list or send an email to Frans Thamura.
Frans Thamura: Aptana 3.0
Dian Aditya: Google AppEngine + Google Plugins
Who Is Attending
Registration will be possible when the date and location is known.
Vicky Faizal Arif Fandy, Meruvian
Senja Wahyu Putri Ananda, Meruvian
Aries S. Prayoga, Meruvian
Mila Yuliani, Meruvian
Rencana Tarigan
Kaiser, Jatis
Ismanto, Gemilang IT
Beny Sungkawa, Gemilang IT
Adi Sembiring, TripleLands
Jaka Lesmana, TripleLands
Jogi Silalahi, TripleLands
Welly Tambunan, TripleLands
Jon Andika, Andia
Eko Wahyudi, Andia
Khabib Mutakim, Andia
Ahmad Dani Ardianto, Andia
Paulsen Siahaan, Politeknik Informatika DEL
Walanstar Sitorus, Politeknik Informatika DEL
Winner Manurung, Politeknik Informatika DEL
Mirza Akhena, Fifolifo
Ni Luh Putu K, Aero Systems Indonesia
Praditya Eldorado
Yudi Maryanto, Fifolifo
Yanu Widodo