Eclipse DemoCamps Indigo 2011/Hamburg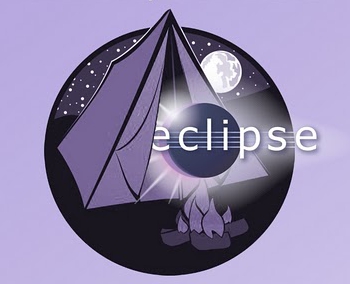 What is an Eclipse DemoCamp?
Location
HHLA, Bei St. Annen 1, 20457 Hamburg (Speicherstadt)
Date and Time
Tuesday, June 28th, 2011
18:00 - Meet & Greet
18:30 - Demo Sessions begin
Sponsors
This Demo Camp will be sponsored by itemis AG, Eclipse strategic member and the leading company for model-driven software development.

and VMware. The location is sponsored by HHLA.
If your company is willing to co-sponsor this event, please contact Peter Friese.
Organizer
Martin Lippert, SpringSource - a division of VMware
Presenters
If you would like to present at the DemoCamp, please feel free to add your name and topic to the list. We can accommodate a maximum of 7 demos.
Mike Milinkovich: Eclipse Orion Demo
Sven Efftinge: Eclipse Xtext 2.0 Demo
Thomas Kratz: Enterprise application deployment with p2
Hans-Joachim Brede & Markus Tiede: Functional testing for Eclipse with Jubula
Kai Tödter: CSS Styling for Eclipse RCP 3.x and 4.x
ekke (ekkehard gentz): EclipseRT (Equinox OSGI, Jetty,...) as Push- and Contentserver for mobile Clients (BlackBerry, iOS, Android)
Who Is Attending
If you plan on attending please add your name and company to the list below. You need to have an Eclipse Bugzilla account to do so. Signing up is really easy and not only gives you the chance to attend Eclipse DemoCamps, but also gives you the sweet fuzzy feeling of being able to file Eclipse bugs! Come on, give it a try - we know you can do it!
Martin Lippert, SpringSource - a division of vmware
Mike Milinkovich, Eclipse Foundation
Ralph Müller, Eclipse Foundation
Holger Schill, itemis
Thomas Kratz, Eiswind Software
Frank Gasdorf, Plath GmbH
Kai Tödter, Siemens Corporate Technology
Thomas Langer, comdirect Bank AG
Markus Herzog, comdirect Bank AG
Frank Schröder, Acando
Kai-Peter Schmidt, comdirect Bank AG
Ekkehard Gentz, ekkes-corner
Hans-J. Brede, BREDEX GmbH
Markus Tiede, BREDEX GmbH
Andres Koetter, comdirect Bank AG
Fabian Linz, Kühne + Nagel (AG & Co.) KG
Björn Kimminich, Kühne + Nagel (AG & Co.) KG
Pascal Alich, Zühlke Engineering GmbH
Stephan Freund, comdirect Bank AG
Steffen Dummann, Suzlon Energy GmbH
Jan Ortmann, Mondula
Robin L'hoest, [1]
Thomas App, HHLA
Florian Laabs, HHLA
Witold Rojek, HHLA
Florian Quadt, Student
Ingo Meyer
Joerg Koschitzki, Arvator Mobile
Sebastian Fincke, tecis Finanzdienstleistungen AG
Christian Lappe, Kühne + Nagel (AG & Co.) KG
Gregor Pardon, Sartorius Mechatronics T&H GmbH
Florian Trösch, ConceptPeople consulting gmbh
Nico Alpert, ConceptPeople consulting gmbh
Reza Nazarian, Acando GmbH
Stefan Wichmann
Jens Theeß, subshell
Sven Hoffmann, subshell
Simon Boese, subshell
Jan Becker, subshell
Hendrik Thieß, Bigpoint GmbH
Jan Mankopf, Bigpoint GmbH
Marco Geweke, Bigpoint GmbH
Ingmar Derks, Bigpoint GmbH
Jörg Thielke, Bigpoint GmbH
Michael Gruczel, ConceptPeople consulting gmbh
Alexander Njemz, Mondula
Kathleen Kühmel, DAKOSY AG
Stephan Heffner, DER SPIEGEL
Sebastian Mäder, Kuehne + Nagel
Malte Biss, Kuehne + Nagel
Frank Schlüter
Alexander Holbreich, Lufthansa Systems AG
Moujahed Khouja, Logica
Ilker Daricili, Blue Carat AG
Nilgün Özek, HHLA
Roman Kostromin, Lufthansa Systems
Hayo Schmidt, Logica
Dalibor Topic, Oracle
Michael Plate, Lufthansa Systems
Markus Nicks, E.ON IT GmbH
Olaf Kaus, E.ON IT GmbH
Johannes Hamel, E.ON IT GmbH
Harald Albers, HS - Hamburger Software
Nils Israel, AGRO International GmbH & Co. KG
Gabi Heimann, akquinet engineering GmbH
Sven Offermann, Kurtius Looft Mediadesign GmbH
Wolfgang Neuhaus, itemis AG
Koray Bayraktar, akquinet engineering GmbH
Karsten Panier, Signal Iduna
Uwe Sauerbrei, emmert CONSULTING + partner,JUG-Ostfalen
Orhan Polat, akquinet engineering GmbH
Matthias Holsten, Signal Iduna
Hilger Steenblock, BTC Embedded Systems AG
Horst Laubenthal, Voltwerk
Florian Grothe, e-velopment GmbH
Andre Palubitzki,
Axel Wienberg, CoreMedia AG
Michael Schumacher TK
Birgit Stawitzki TK
Falk Pappert
Evangelos Angelidis, TU Dresden
Pascal Weyprecht, TU Dresden
Ingo Mahnke
Robert von Massow, Universität Kiel