Eclipse DemoCamps Indigo 2011/Hamburg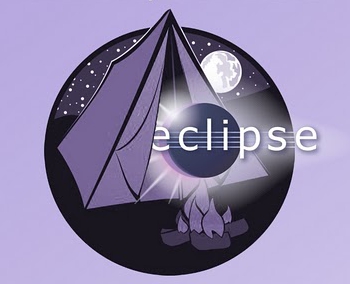 What is an Eclipse DemoCamp?
Location
HHLA, Bei St. Annen 1, 20457 Hamburg (Speicherstadt)
Date and Time
Tuesday, June 28th, 2011
18:00 - Meet & Greet
19:00 - Demo Sessions
Sponsors
This Demo Camp will be sponsored by itemis AG, Eclipse strategic member and the leading company for model-driven software development.

The location is sponsored by HHLA.
If your company is willing to co-sponsor this event, please contact Peter Friese.
Organizer
Martin Lippert, SpringSource - a division of VMware
Presenters
If you would like to present at the DemoCamp, please feel free to add your name and topic to the list. We can accommodate a maximum of 7 demos.
Mike Milinkovich: Eclipse Orion Demo
Sven Efftinge: Eclipse Xtext 2.0 Demo
Thomas Kratz: Enterprise application deployment with p2
Hans-Joachim Brede & Markus Tiede: Functional testing for Eclipse with Jubula
Kai Tödter: CSS Styling for Eclipse RCP 3.x and 4.x
ekke (ekkehard gentz): EclipseRT (Equinox OSGI, Jetty,...) as Push- and Contentserver for mobile Clients (BlackBerry, iOS, Android)
Who Is Attending
If you plan on attending please add your name and company to the list below. If you have any trouble with the wiki, just send an email to leipzig at itemis dot de.
Martin Lippert, SpringSource - a division of vmware
Mike Milinkovich, Eclipse Foundation
Ralph Müller, Eclipse Foundation
Holger Schill, itemis
Thomas Kratz, Eiswind Software
Frank Gasdorf, Plath GmbH
Kai Tödter, Siemens Corporate Technology
Thomas Langer, comdirect Bank AG
Markus Herzog, comdirect Bank AG
Frank Schröder, Acando
Kai-Peter Schmidt, comdirect Bank AG
Ekkehard Gentz, ekkes-corner
Hans-J. Brede, BREDEX GmbH
Markus Tiede, BREDEX GmbH
Andres Koetter, comdirect Bank AG
Fabian Linz, Kühne + Nagel (AG & Co.) KG
Björn Kimminich, Kühne + Nagel (AG & Co.) KG
Pascal Alich, Zühlke Engineering GmbH
Stephan Freund, comdirect Bank AG
Steffen Dummann, Suzlon Energy GmbH
Jan Ortmann, Mondula
Robin L'hoest, [1]
Thomas App, HHLA
Florian Laabs, HHLA
Florian Quadt, Student
Ingo Meyer
Joerg Koschitzki, Arvator Mobile