Difference between revisions of "Eclipse DemoCamps Indigo 2011/Frankfurt"
Line 6:
Line 6:
 

Frankenallee 111<br/>

 

Frankenallee 111<br/>

 

60326 Frankfurt am Main

 

60326 Frankfurt am Main

 
+
 
+
 
+
 
+
 
 
 

=== Date and Time ===

 

=== Date and Time ===
---
Revision as of 05:50, 26 May 2011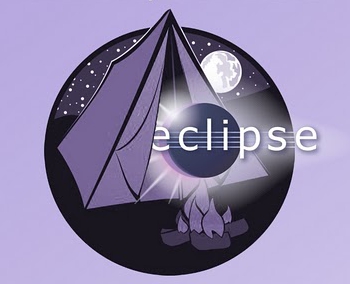 What is an Eclipse DemoCamp?
Location
Frankenallee 111
60326 Frankfurt am Main
For Bloggers and Users of Twitter, Flickr, etc.
In case you plan to blog or tweet about the Eclipse DemoCamp in Walldorf, please use the tag "#democampfrankfurt" in order to make it easier to find all the comments and pictures. Thanks a lot for telling the world about the event!
Date and Time
Tuesday, June 7th, 2011, 17:30
Sponsors
This Demo Camp will be sponsored by:
itemis AG, Eclipse strategic member and the leading company for model-driven software development

compeople AG, Eclipse Solution Member specialized in innovative sales systems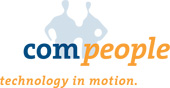 Organizer
Manuela Duft, Christian Campo compeople AG
Presenters
If you would like to present at the DemoCamp, send an email to Michael Kloss or Christian Campo. Our planned maximum is 6 demos.
Sven Efftinge: Eclipse Xtext 2.0 Demo
Christian Campo: Riena 3.0 Demo
Matthias Zieger: Eclipse based ALM for heterogeneous environments - with Microsoft ?!
Ekkehard Gentz (ekke): DVCS bei Eclipse: praktische Erfahrungen, Workflows, UI: EGit und MercurialEclipse
Ralf Sternberg: RAP 1.4 Demo
Gunnar Wagenknecht: Gyrex Demo
Marcel Bruch: Eclipse Code Recommenders - how much can your IDE predict what you will write the next few seconds?
Agenda
17:30 - 17:45 Reception
17:45 - 18:00 Opening
18:00 - 18:20 Demo 1
18:25 - 18:45 Demo 2
18:50 - 19:10 Demo 3
19:15 - 19:35 Demo 4
19:40 - 20:05 Pause
20:05 - 20:25 Demo 5
20:30 - 20:50 Demo 6
20:50 - 21:00 Closing
21:00 - Eclipse Stammtisch Open End at (TBD)
Who Is Attending
If you plan on attending please add your name and company to the list below. If you have any trouble with the wiki site send an email to andrea.drews at compeople.de or michael.kloss at itemis.de.
Sven Lange, itemis AG
Thorsten Schenkel, compeople AG
Sabine Achilles, compeople AG
Artur Schmidt, compeople AG
Tobias Priebs, atis uher
Holger Hoch, compeople AG
Stefan Flick, compeople AG
Markus Barchfeld
Ralf Gebhardt, DB Systel GmbH