Eclipse DemoCamps Galileo 2009/Portland

What is an Eclipse DemoCamp?
Location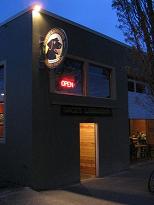 Lucky Lab Beer Hall
1945 NW Quimby, Portland
Photo courtesy of Lucky Lab
Date and Time
June 17, 2009
7:00 - 9:00 pm
Organizer and Sponsor

Contact Tina Kvavle, Instantiations

Presenters
If you would like to present at the DemoCamp, please feel free to add your name and topic to the list. We're looking for each presentation to be about 15 minutes.
Jaime Wren, Test Code Generation UI

Who Is Attending
If you plan on attending please add your name and company to the list below. We'd like to see as many people show up as possible.
Tina Kvavle, Instantiations

Rob Ryan, Instantiations

Karl Matthias, Eclipse Foundation