Difference between revisions of "Eclipse DemoCamps December 2014/Kassel"
Line 59:
Line 59:
 

# Patricia Asemann

 

# Patricia Asemann

 

# Jean-Pierre Höhmann

 

# Jean-Pierre Höhmann

 
+
 

# ...

 

# ...

 
 
---
Revision as of 10:43, 28 November 2014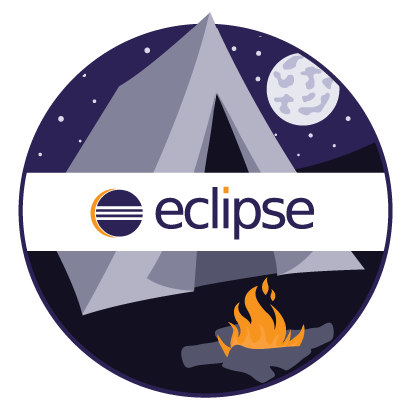 What is an Eclipse DemoCamp?
Location
Circus Rambazotti, Ludwig-Erhard-Str. 21, 34131 Kassel
If you travel by train and arrive at the ICE Bahnhof Kassel-Willhelmshöhe, take the Tram 4 and exit at "Marbachshöhe".
Date and Time
Tuesday, December 9th, 2014, opening 17:00
Sponsors
This Eclipse DemoCamp is sponsored by Yatta Solutions GmbH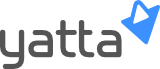 Mediapartners
The Eclipse DemoCamp Kassel is supported and promoted by Software & Support Media GmbH.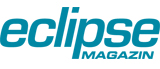 Organizer
If you have any questions regarding the democamp, don't hesitate contacting Manuel Bork, e.g. via email.
Call for Demos
If you would like to present at this event, please add your name below.
Eclipse + Workspace = Profile… share it! - Frederic Ebelshäuser, Yatta Solutions GmbH
Wie (Viel) Testen Entwickler? - Moritz Beller Abstract: Was wissen wir über Software Testen in der Praxis? Es scheint, als wüssten wir aus Fred Brooks' epochemachendem Paper "The Mythical Man-Month", dass 50% der Aufwände eines jeden Projekts ins Testen fließen. Im Angesicht der enormen Fortschritte im Software Engineering in den vergangenen 40 Jahren, stellt sich die Frage: Ist diese Beobachtung noch korrekt? Überhaupt: War sie jemals korrekt? In meinem interaktiven Vortrag gebe ich einen Überblick über aktuelle Forschungsergebnisse zum Testen in der Praxis: Warum Coverage-Based Metriken eine begrenzte Aussagekraft haben. Wie man Test-Smells vermeidet, und wie man letzlich besseren Test-Code schreibt. Anschließend möchte ich einen Ausblick auf die Zukunft wagen und unsere Vision vom Testen in 5 Jahren vorstellen, die wir gerade im TestRoots-Projekt (http://www.testroots.org) entwickeln.
...
Who Is Attending
If you plan on attending please add your name and company to the list below. You need to have an Eclipse Bugzilla account to do so. Signing up is really easy and not only gives you the chance to attend Eclipse DemoCamps, but also gives you the sweet fuzzy feeling of being able to file Eclipse bugs! Come on, give it a try - we know you can do it! Alternatively, use our website to register.
Note: Though its up to the speakers, please be aware that the event language in general will be German. Most talks will be in German.
Matthias Klimpel
Anselm von Wangenheim
Birk Magnussen
Ruben Jubeh, Enercast GmbH
Lukas Hanke, Yatta Solutions
Gabriel Weltermann
Dietmar Höhmann, IT-Con Beratung und Service
Matthias Balke, adesso AG
Waldemar Schneider, Flavia IT-Management GmbH
Maurus Eichenberg, anlei-service GmbH
Patricia Asemann
Jean-Pierre Höhmann
...
Past DemoCamps
Eclipse DemoCamp Luna 2014
Eclipse DemoCamp November 2013
Eclipse DemoCamp Kepler 2013
Eclipse DemoCamp November 2012
Eclipse DemoCamp Juno 2012
Eclipse DemoCamp November 2011
Eclipse DemoCamp Indigo 2011
Eclipse DemoCamp November 2010