Difference between revisions of "Eclipse DemoCamps December 2014/Frankfurt"
Line 98:
Line 98:
 

# Benedikt Hiemenz

 

# Benedikt Hiemenz

 

# Artur Wystub, ATIS systems GmbH

 

# Artur Wystub, ATIS systems GmbH

−

# ...

+

#
---
Revision as of 04:16, 26 November 2014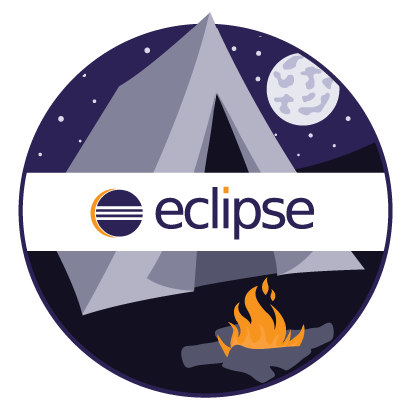 What is an Eclipse DemoCamp?
Location
Yatta Office Frankfurt a.M.
Mainzer Landstr. 50
60325 Frankfurt a.M.

LatLong: 50.1109392, 8.6639151
Date and Time
Tuesday, December 2nd, 2014, opening 17:00
Sponsors
This Eclipse DemoCamp is sponsored by Yatta Solutions GmbH.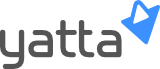 Mediapartners
The Eclipse DemoCamp Frankfurt a.M. is supported and promoted by Software & Support Media GmbH.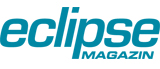 Organizer
If you have any questions regarding the DemoCamp, don't hesitate contacting Manuel Bork, e.g. via email.
Agenda
17:00 Meet & Greet
17:25 Welcome & Opening: Johannes Jacop
17:30 Eclipse Concierge - an OSGi R5 framework for IoT applications; Jochen Hiller, QIVICON (powered by Deutsche Telekom AG)
17:55 Visualizing geo data in Eclipse and on your website; Erdal Karaca, Eclipse LocationTech Geoff Project
18:20 Eclipse + Workspace = Profile… share it!; Frederic Ebelshäuser, Yatta Solutions
18:45 Break & Snacks
19:00 Web Applications with Eclipse RT and Docker in the Cloud; Markus Knauer, EclipseSource
19:25 Luecken(x)text: mit Babysteps in die Xtext/Xtend Welt; Uli Merkel, uli-merkel.de
19:50 The "Sin City of Code" - Spotting issues in your Eclipse App with automated error & UI freeze reporting; Marcel Bruch, Code Trails
20:15 After Event: "The Fox and Hound" - Niedenau 2, 60325 Frankfurt
Call for Demos
If you would like to present at this event, please add your name below.
Who Is Attending
If you plan on attending please add your name and company to the list below. You need to have an Eclipse Bugzilla account to do so. Signing up is really easy and not only gives you the chance to attend Eclipse DemoCamps, but also gives you the sweet fuzzy feeling of being able to file Eclipse bugs! Come on, give it a try - we know you can do it! Alternatively, use our website to register.
Note: Though its up to the speakers, please be aware that the event language in general will be German. Most talks will be hold in German.
Timur Achmetow, INDUSTRONIC GmbH & Co. KG
Michael Scharf, scharf software
Wolfgang Weigend, Oracle
Gerd Aschemann
Qaiser Abbasi, NovaTec Consulting GmbH
Ralph Müller, Eclipse Foundation
Alexander Bouriakov, SER Solutions Deutschland GmbH
Stephan Plantz
Stefan Acker
Christian Wehrheim
Dr. Marco D'Onorio De Meo
Brian Pfretzschner
Stephan Neumann
Robert Lengsfeld, Cofinpro AG
Pascal Ahlfeldt
Karl Schmitt, DB Systel
David Schmitz Here
Andre Reichert Here
Christian Sell, Gsvitec GmbH
Sebastian Herrmann, DB Systel
Benedikt Hiemenz
Artur Wystub, ATIS systems GmbH
Patrick Jerominek