Eclipse DemoCamps 2018/Darmstadt
Engage in the Eclipse and Java community this Summer at the Eclipse DemoCamp in Darmstadt. If you are interested in Open Source, Eclipse Projects, Java and more, this is the event to attend!
During the break and after the talks enjoy the networking, free beer, food and the opportunity to meet the speakers and project leads.
Note: This event will be held in English!
Location
The demo camp will take place at the Deutsche Telekom office in T-Online-Allee 1, 64295 Darmstadt.
Date and Time
The DemoCamp will take place on Wednesday, June 20th at 18:00.
Sponsors
This DemoCamp is sponsored by Qivicon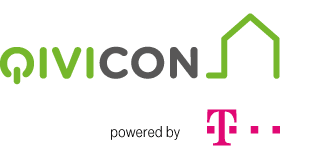 Agenda
17:30 - 18:00 Arrival
18:00 - 18:10 Welcome / Opening
18:10 - 18:30 Approaching Light Speed - News from the Eclipse Photon Platform - Karsten Thoms, itemis
18:30 - 19:00 Spring Tools 4 and Language Server Protocol (LSP)-based Tools for Spring - Martin Lippert, Pivotal
19:00 - 19:20 Hands-on: Digital Twins with Eclipse Ditto - Daniel Fesenmeyer, Bosch SI
19:20 - 19:40 Break, Snacks
19:40 - 20:00 From JEE to Jakarta EE: On the way to Cloud Native Java - Ralph Müller, Eclipse Foundation
20:00 - 20:20 MicroProfile: Innovationsschmiede für Jakarta EE - Thilo Frotscher
20:20 - 20:40 News and noteworthy of Eclipse profiles and Photon - Frederic Ebelshäuser, yatta
20:40 - 21:00 Understanding the Smart Home - Kai Kreuzer, Deutsche Telekom
21:00 - 22:00 Networking with snacks and drinks
Registration / Who Is Attending
The event is free and open to anyone interested, but for the planning, we require you to register. Please note that you will be asked to prove your identity (ID card or driver license) for being allowed into the building!
If you plan on attending please add your name and company to the list below. If you have any trouble with the wiki, just send an email to Kai Kreuzer.