Eclipse DemoCamps 2008 - Ganymede Edition/Portland

What is an Eclipse DemoCamp?
Location
McMenamins Kennedy School
The Room has changed - we will now be in The Gymnasium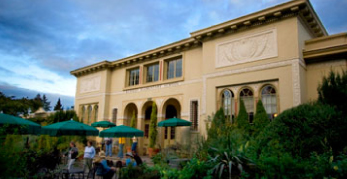 (picture courtesy of http://www.mcmenamins.com)
Date and Time
June 24, 2008
7:00 pm - 9:00 pm
Sponsors
Organizers
Tina Kvavle, Instantiations
Anne Jacko, Eclipse Foundation
Presenters
We still need presenters! If you would like to present at the DemoCamp, please contact Tina Kvavle. Our current list of presenters is below, and the detailed demo description page is here.
Who Is Attending
If you would like to attend, please add your name to the list below (click the "log in" link on the upper right corner of this page to log in to Bugzilla and turn on wiki editing). Thank you.
These are the confirmed attendees:
Tina Kvavle, Instantiations
Anne Jacko, Eclipse Foundation
Rob Ryan, Instantiations
Phil Quitslund, Instantiations
Mike Taylor, Instantiations
Byron Palmer, TriMet
Adam Cabler, Mathstar
Michael Petrotta, Intel
Gary Wasserman, IBM
Powell Quiring, IBM
Marc Chamberlin, JPrise Inc.
Ed Averill, JPrise Inc.
Hugo Matus, Fujitsu Consulting.
Dave Cain, Powermand, Inc.
Darin Swanson, IBM
Pete Steinfeld, IBM
Steve Hall, Tektronix
Howard Abrams
Sean Adkinson, Web Insight Technology
Peat Bakke, Blue Hill Solutions
George Mukalel Synarc
Jon Giron, Raytheon
Tomoko Sekiguchi, University of Oregon
Chris Elford, Intel Corporation
Chris Goldthorpe, IBM
Vincent Vu, Trimet
Christian Pich, University of Oregon