Eclipse DemoCamps 2008 - Ganymede Edition/Hamburg

What is an Eclipse DemoCamp?
Location
Hamburg's Former Coffee Exchange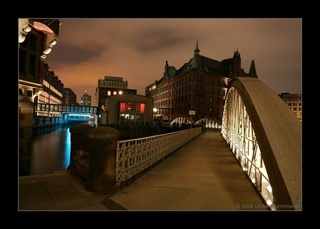 Directions
Public Transport:
Date and Time
June 16, 19:00 - 22:00
Organizer
Presenters
If you would like to present at the DemoCamp, please feel free to add your name and topic to the list. Depending on the number of people interested we may have to limit the number of presenters and time of each demo.
Presenter Name, Demo Topic
Who Is Attending
If you plan on attending please add your name to the list below. We'd like to see as many people show up as possible.
Peter Friese, itemis AG
Rene Mertins, DE PAOLI Ltd.
Frank Gasdorf, Plath GmbH
Martin Lippert, akquinet it-agile GmbH
Miguel Garcia, Tech Univ Hamburg-Harburg
André Lahs, Gentleware AG
Simon Zambrovski, TU Hamburg-Harburg
Markus Alexander Kuppe, Versant GmbH
Moritz Eysholdt, itemis AG
Alexander Fürstenau, w//Center Consulting GmbH
Tom Quellenberg, subshell GmbH
Henning Wolf, akquinet it-agile GmbH
Sven Efftinge, itemis AG