Eclipse DemoCamp November 2015/Frankfurt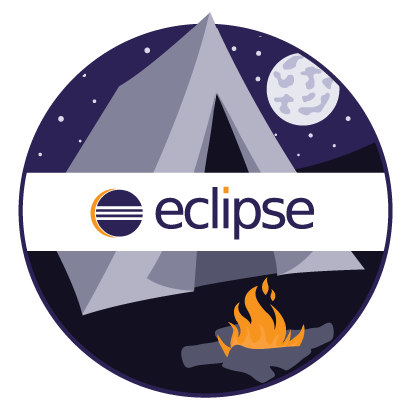 What is an Eclipse DemoCamp?
Location
Yatta Office Frankfurt a.M.
Mainzer Landstr. 50
60325 Frankfurt a.M.

LatLong: 50.1109392, 8.6639151
Date and Time
Monday, November 30th, 2015, opening 17:00
Sponsors
This Eclipse DemoCamp is sponsored by Yatta Solutions GmbH and BSI Business Systems Integration AG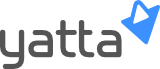 Mediapartners
The Eclipse DemoCamp Frankfurt a.M. is supported and promoted by Software & Support Media GmbH.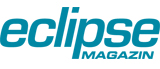 Organizer
If you have any questions regarding the DemoCamp, don't hesitate contacting Manuel Bork, e.g. via email.
Agenda
17:00 Meet & Greet
17:25 Welcome and Opening
17:30 "Kein Spielzeug! Das Play Framework für skalierbare Web-Anwendungen", Martin Lehmann, Accso - Accelerated Solutions GmbH
18:00 "Gizmos and Gadgets - Eclipse Plugins You Need to Know", Olaf Gunkel, Yatta Solutions GmbH - The shown Plugins can be found in this Profile
18:30 Break & Snacks
19:00 "MyEclipse", Emanuel Darlea, Genuitec
19:30 "Eclipse Scout: The new Java web framework", Olav Lenz, BSI Business Systems Integration AG, slides [1.8MB]
20:00 "Boosting the Performance of your Eclipse IDE", Karsten Thoms, itemis
20:30 After Event: "The Fox and Hound" - Niedenau 2, 60325 Frankfurt
Call for Demos
If you would like to present at this event, please add your name below.
Who Is Attending
If you plan on attending please add your name and company to the list below. You need to have an Eclipse Bugzilla account to do so. Signing up is really easy and not only gives you the chance to attend Eclipse DemoCamps, but also gives you the sweet fuzzy feeling of being able to file Eclipse bugs! Come on, give it a try - we know you can do it! Alternatively, use our website to register.
Note: Though its up to the speakers, please be aware that the event language in general will be German. Most talks will be hold in German.
Stephan Neumann
Markus Bohr, DER Touristik GmbH
Frank Stibane
Qaiser Abbasi, NovaTec Consulting GmbH
Christian Wehrheim
Thomas Schweigler, BSI Business Systems Integration AG
Karl Schmitt, DB Systel
Pascal Ahlfeldt
Jochen Kraft
Emanuel Darlea, Genuitec
Clemens Henker, INDUSTRONIC GmbH & Co. KG
Timur Achmetow, INDUSTRONIC GmbH & Co. KG
Daniel Ludwig
Reda Jazouli
Veronika Hammer
Jelena Alter, Eclipse Foundation
Mahrou Tehrani, Drakos GmbH
Domijan Albina
Artur Wystub, ATIS systems GmbH
Jacky Jack
Ali Azmat
Ömer Erduran
Wolfram Schäfer, Deka Bank
Thomas Maier
Andreas Dörr
Oliver Kolle, BSM GmbH
Harini Gunabalan, Technical University of Darmstadt
Hariharan Gandhi, Technical University of Darmstadt
Alexander Schwartz, msg systems ag
Saeid Mirzaei
Laura Liparulo, Atis Uher
Stephan Plantz, Aareal-Bank
...