Eclipse DemoCamp November 2015/Bonn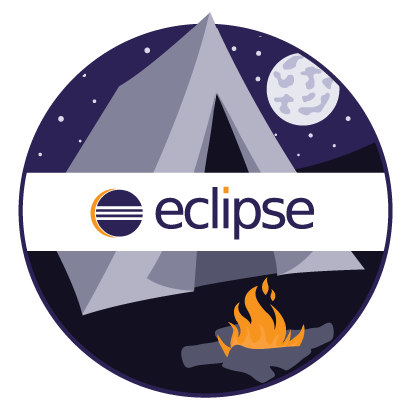 What is an Eclipse DemoCamp?
Location
Collegium Leoninum Bonn, up to 80 participants
When traveling by car, you'd better use http://www.bcp-bonn.de/bcp/index.php?id=95 which is open 24h.
Date and Time
Monday, November 16th, 2015, 18:15
Sponsors
This Demo Camp will be sponsored by itemis AG, Eclipse strategic member and the leading company for model-driven software development.

If your company is willing to co-sponsor this event, please contact Matthias Gutheil.
Organizer
Presenters
Our time constraints allow 8-9 presentations. Inform Matthias Gutheil if you would like to give a presentation at the DemoCamp in Bonn.
Danni Baumeister: Boosting the performance of your Eclipse IDE
André Füchsel: Eclipse SmartHome - Overview
Frederic Ebelshäuser: Profiles for Eclipse
Matthias Guthei: Using GEF4 to create a sophisticated graphical editor
Stepan Rutz: OSGi-Roast
Holger Schill: Xtext im Web
Agenda
18:15 - 18:30 Reception
18:30 - 18:35 Opening
18:35 - 18:55
19:00 - 19:20
19:20 - 19:50 Break, Snacks
19:50 - 20:10
20:15 - 20:35
20:40 - 21:00
21:00 - 21:20 Break
21:20 - 21:40
21:45 - 22:05
22:10 - 22:30
22:30 - open end Eclipse Stammtisch at Collegium Leoninum Bonn
Who Is Attending
If you plan on attending please add your name and company to the list below. If you have any trouble with the wiki, just send an email to Matthias Gutheil.
Boris Brodski, Freelancer
Frank Dolibois, Access2Value GmbH
Sebastian Pötzsch, RZF NRW
Stepan Rutz, [www.scopevisio.com scopevisio AG]

Please add your name in alphabetical order.