Difference between revisions of "EclipseDemoCamp Berlin June2012"
m

Line 88:
Line 88:
 

#Frederik Eichler, Capgemini

 

#Frederik Eichler, Capgemini

 

#Jorgen Brandt

 

#Jorgen Brandt

 
+
 
 
 

== SPONSORS  ==

 

== SPONSORS  ==
---
Revision as of 06:38, 8 June 2012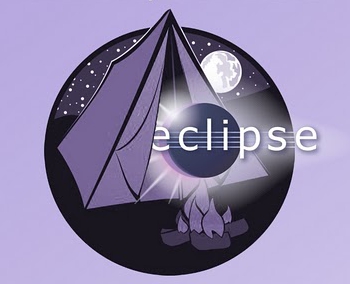 What is an Eclipse DemoCamp?
Follow us on Twitter: #eclipse #democamp #novampires #berlin
DATE AND TIME

20 Juni 2012
Opening 5.30 pm
Presentations and Demos 6 pm - 10 pm 
LOCATION
Fraunhofer FOKUS
Kaiserin-Augusta-Allee 31
10589 Berlin
ORGANIZERS
Lars Martin, itemis AG
Tom Ritter, Fraunhofer FOKUS

SUBMIT YOUR PRESENTATION

If you are planning to give a presentation, please add your title below and submit a short paper abstract to Tom Ritter.
AGENDA
To be announced.

WHO IS ATTENDING
If you plan on attending please add your name and company to the list below. If you have any trouble with the wiki, just send an email to itemis branch in Leipzig.
Lars Martin, itemis
Werner Keil, Creative Arts & Technologies
Moritz Eysholdt, itemis AG
Marc-Florian Wendland, Fraunhofer FOKUS
Ingo Mohr, Condat AG
Ralph Bergmann, Freelancer
Volker Wegert, Helios IT Service GmbH
Jan Gottschick, Fraunhofer FOKUS
Mark Brörkens, itemis AG
Marc Wiesenberg, Freelancer
Henning Agt, TU Berlin, DIMA
Kamran Mohtadi,TU Berlin, DIMA
Christian Lange, GIPA mbH
Markus Seltmann, GIPA mbH
Simone Blecke, GIPA mbH

Melanie Siemund, Uni Potsdam
Lars-Peter Reich, T-Systems Multimedia Solutions GmbH
Thomas Kistel, TH Wildau
Ole Wendlandt, TH Wildau
Amauri Albuquerque, Tu-Berlin
Helko Glathe, Carmeq GmbH
Dennis Okrent, textunes GmbH
Sven Kube, T-Systems Multimedia Solutions GmbH
Jan Phillip Bolle, T-Systems Multimedia Solutions GmbH
Jacob Schwarz, IBM Deutschland GmbH
Florian Zoepke, IBM Deutschland GmbH
Nicole Natho, TU Berlin
Kristine Jetzke, Biotronik SE & Co. KG
Christopher Gehrke, Beuth Hochschule für Technik Berlin
Eugen Pirogoff, Beuth Hochschule für Technik Berlin
Bruno Kirschner, Beuth Hochschule für Technik Berlin
Mirko Streckenbach, Capgemini
Thomas Kipar, Humboldt-Universität zu Berlin
Gabriela Kreyßing, Axway
Stephan Hildebrandt, HPI Potsdam
Christian Thöns
Ingo Mohr, Biotronik SE & Co. KG
Andreas Kohn, embenatics
Frederik Eichler, Capgemini
Jorgen Brandt
Olaf Bigalk
SPONSORS
This Eclipse DemoCamp will be sponsored by itemis AG, Fraunhofer FOKUS and the Eclipse Foundation.
itemis is Eclipse strategic member and the leading company for model-driven software development.
The Fraunhofer Institute for Open Communication Systems FOKUS is researching and developing demand-orientated solutions for partners in industry, research and public administration.

Eclipse Foundation is a not-for-profit, member supported corporation that hosts the open-source Eclipse Projects.

If your company is willing to co-sponsor this event, please contact Lars Martin.