EMIWG/GalileoExecutionPlan
Timeline and Dependencies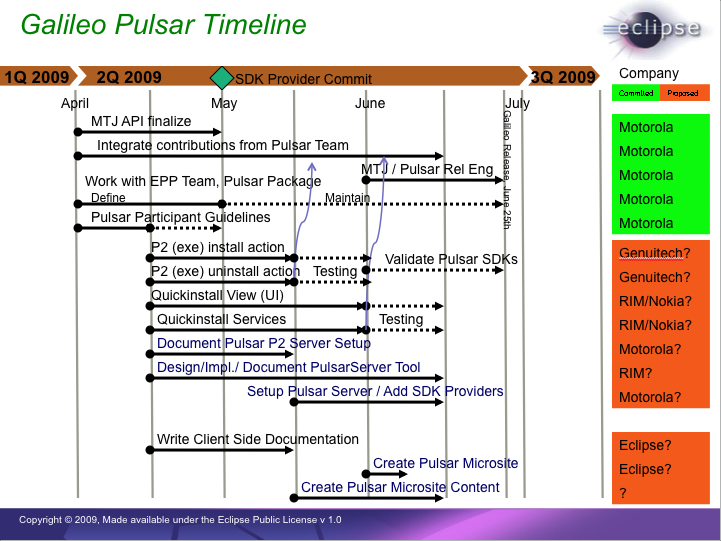 This graph shows the timeline of the tasks necessary to accomplish a "Galileo" timeframe launch of a "Pulsar" Packaged Mobile Application Development Environment.
Assumptions:
In the Galileo Timeframe we will need to put all "Source Code" into the MTJ product, due to time constraints.
Pulsar PAcakge is expected to contain:

A quick launch "Landing page" to facilitate discovery & download of 3rd party SDKs
Leverage P2 install mechanisms, allow to download a SDK packaged as native OS installer Executable. Due to time constraints, we will focus on a Windows installer executable.

Tooling to set up a P2 server to host SDKs
Participating Member companies need to set up their own P2 Server to host their SDK packages.
Participation
The current work on the Pulsar Package code is not staffed.
The above diagram contains some known committed tasks (in Green), and some un-staffed tasks with proposed sources of staffing.