EMF Search---UML2 integration
UML2 Search is a kind of enhanced sample example demonstrating extensibilty of EMF Search framework. It has same features has Ecore ones by extesnion and add some UML specific ones.
Textual queries are against NamedElement objects. OCL Queries are ran against any ModelElement.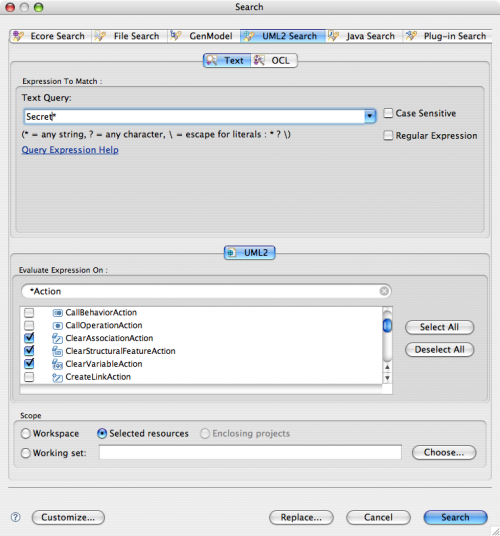 Results are collected in a dedicated result page, offering custom actions and navigation.