EGit/New and Noteworthy/2.2
Note that 2.2 is not yet released, please install from the Nightly Update Site to use these features.
EGit Features
Staging view honors label decoration preferences
For example, when the label decorations are configured to not show any text decorations, but instead use an icon for the "dirty" state (bug 390297):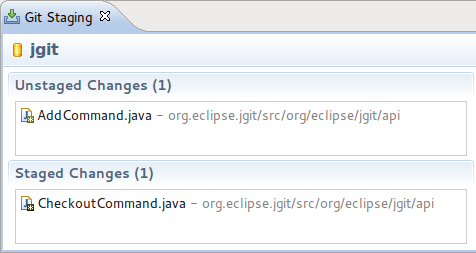 Other Improvements
Deleting untracked files from the Staging view can now be done using the delete key (bug 389137).
Amend now preserves the original authorship date and time (bug 362391).