CDT/User/NewIn87
General
Editor
Options for Format with Empty Selection
The Format command (Ctrl+Shift+F) in C/C++ editor can now be configured to format either the whole file or the current statement when no code is selected.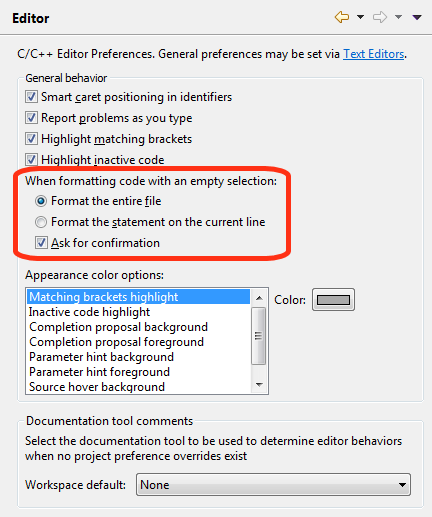 If Ask for confirmation is checked, the command will display a dialog asking user what to do: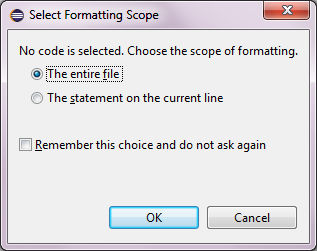 Build
Debug
Multicore Visualizer
Add persistent information storage
The Multicore Visualizer was enhanced to permit easy persistence of information. The information is saved in the workspace, and can be global for any instance of the view or saved per view.
As part of this change, the state of the load meters is now preserved, per MV view instance.
This feature was completed through Bug 460837.
Make showing debug actions in toolbar configurable
The presence of Debug actions (Resume, Suspend, Step-into, etc) in the Multicore Visualizer toolbar has been previously discussed. Those buttons are "clones" of the platform debug buttons, already present in the main toolbar and optionally in the Debug View toolbar.
By default, the Debug actions are displayed in each MV view toolbar, but can be hidden, using the toggle action from the view menu: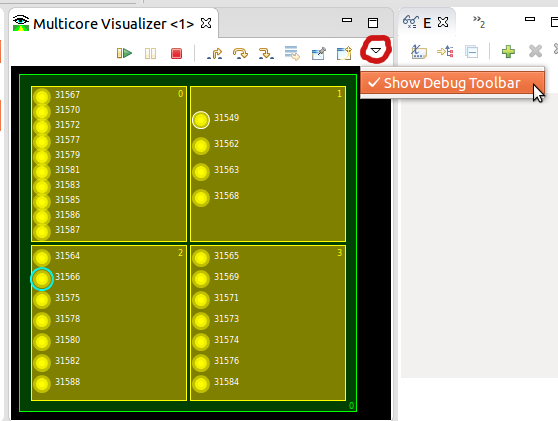 Debug actions hidden: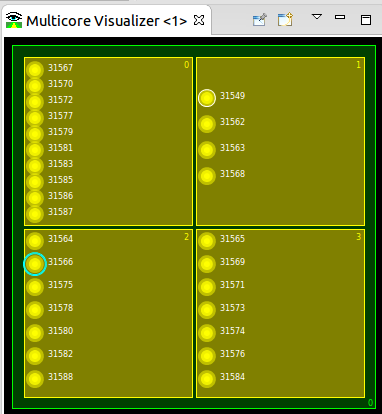 The user's choice is preserved, per MV view, in the current workspace.
This feature was completed through Bug 460476.
Bugs Fixed in this Release
See Bugzilla report Bugs Fixed in CDT 8.7