CDO Source Installation
Introduction
This tutorial describes how to install the CDO workspace using Buckminster.
The sources can also be browsed through the Git web interface.
Prepare the IDE
Download and install Eclipse 3.7 or 3.8 from [1]
Then open a fresh development workspace.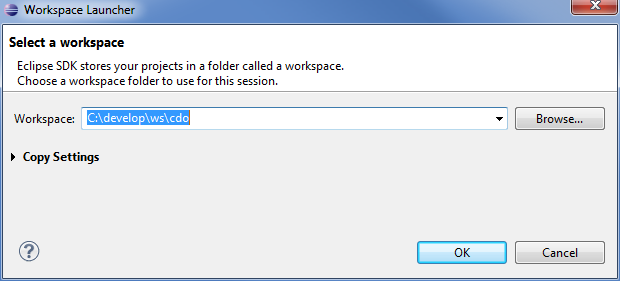 Select the Indigo (for 3.7) or Juno (for 3.8) p2 repository and install the following features:
EMF - Eclipse Modeling Framework SDK
Graphical Modeling Framework SDK (needed for CDO Dawn)
Eclipse EGit (Team Provider)
Select the Buckminster p2 repository and install the following features:
Buckminster - Core
Buckminster - Git Support
Buckminster - PDE Support
Now you have prepared your IDE with the required tools.
Create the API Baseline
Now an API baseline will be created. Non-committers may skip this section.
Create a new workspace project called "_baseline"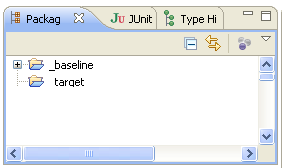 Download the 4.0 baseline from SourceForge and extract it into the _baseline project.
Now add the API baseline: Open the Preferences (Window->Preferences) and open the "API Baselines" page.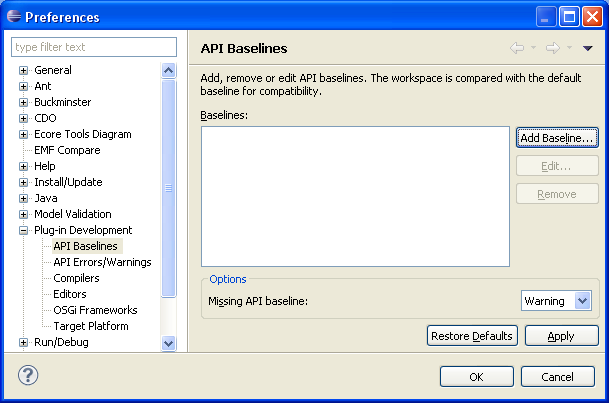 Click "Add Baseline...". Give it the name CDO 4.0 Baseline and choose the path to your _baseline project as destination. Then the API baseline is created and set active for your workspace.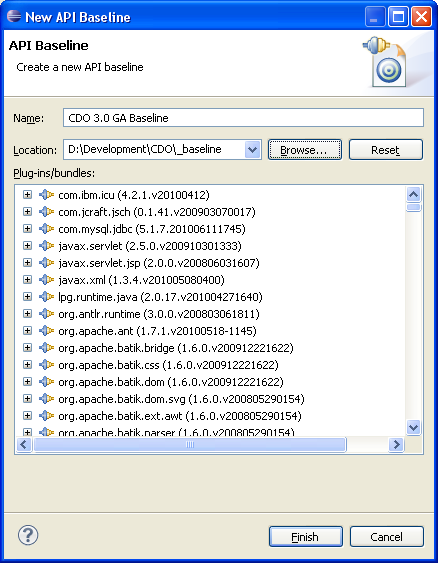 Bootstrap the Releng Project
Now you need to checkout the releng project (Buckminster releng component). Download an appropriate Subversive Team Project Set file:
Select File->Import... and choose the Team Project Set import wizard. Select the downloaded bootstrap.psf
Hint: Instead of downloading the PSF-file, in Indigo you can copy the URL from the table above and import the Team Project Set directly from the copied URL.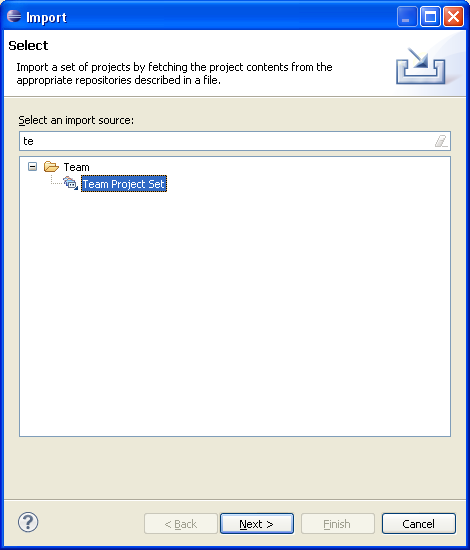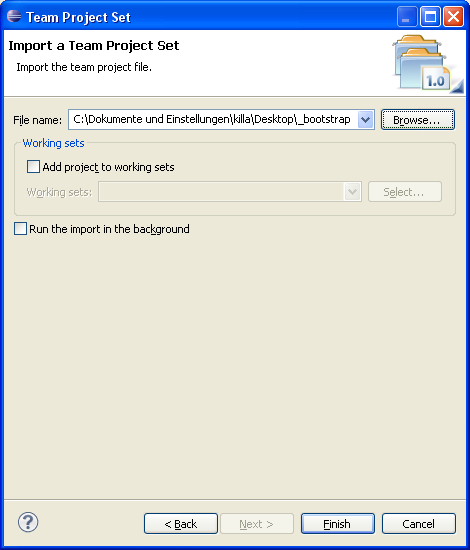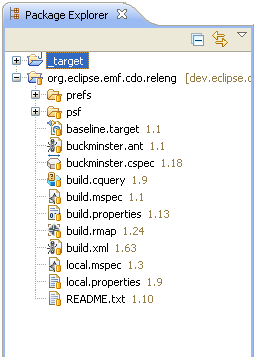 Materialize the Sources and the Target Platform
To materialize the sources right-click the local.mspec, select Buckminster|Import...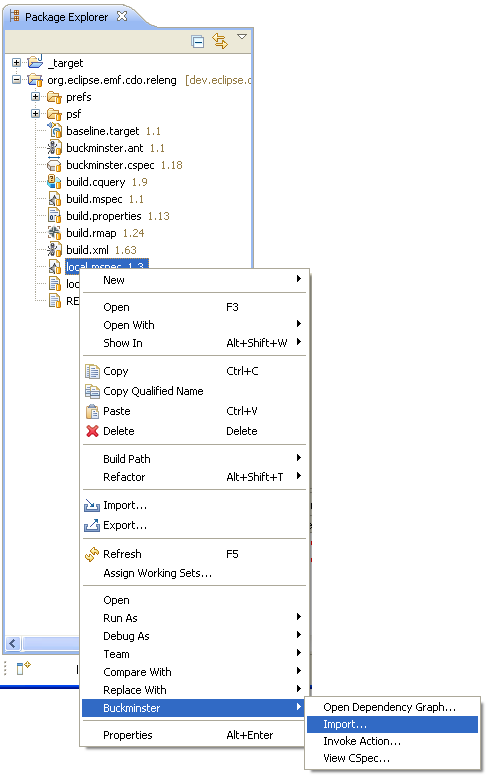 While the following dialog is running go and fetch a coffee, or two, or three...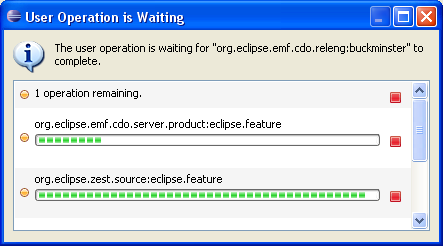 Finally hit the 'Finish' button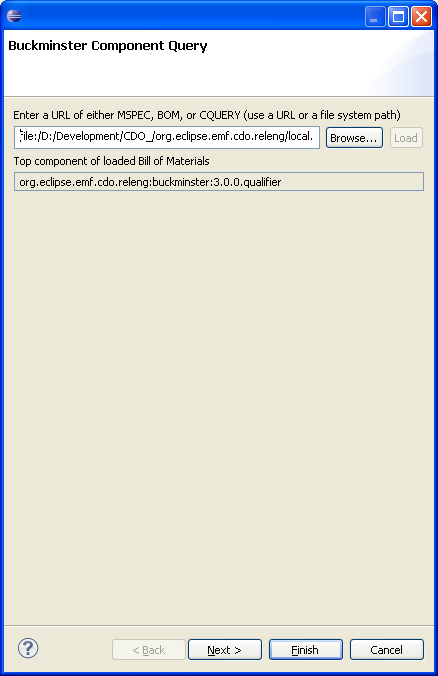 Updating the Workspace
You can update your development workspace with re-importing the local.mpec as described above. Then the whole workspace and the target platform are updated.
Note, that re-importing doesn't update your source from the SVN repository. Use Subversive for this purpose!
Tooling (Developers only)
Please do not forget to install install our versioning tool from http://download.eclipse.org/modeling/emf/cdo/updates/integration.