Architecture Council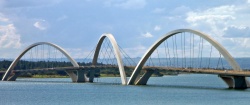 Mission
The Eclipse Architecture Council (EAC) serves the Community by identifying and tackling any issues that hinder Eclipse's continued technological success and innovation, widespread adoption, and future growth. This involves technical architecture as well as open source processes and social aspects. Comprising the finest technical leaders from all community stakeholders, it is the council's goal to keep the projects successful and healthy, the processes simple and smooth, and the communities vibrant and cohesive because this will benefit us all. Approach us to ask for personal Mentorship for your project, to raise important issues, to suggest improvements, or just to ask questions. We welcome your input!
Getting in Touch
Subcommittees
The Architecture Council has several subcommittees that focus on specific areas of interest.
IDE Subcommittee
The IDE Subcommittee discusses issues related to the Eclipse IDE/Platform.
Resources and Recommendations
Administrative