SCA/SCA Composite Designer Proposal
---
For complete information on STP-SCA please have a look at our wiki page.
---

On July 5 2007 , SAP and Obeo hosted an open webex demonstration of their respective SCA Composite Designer technologies. On this page you will find a number of screenshots of the tooling that was demonstrated on the webex. Discussions focussed on the technical details of each solution, and reaching of the consensus on cooperation. The individual tools are very complementary in nature - the SAP Tool works in bottom-up fashion, discovering composites that have been developed in code and producing a graphical representation; the Obeo tool works in a top-down manner, allowing the creation of composites first, and then the generation of model code. The Obeo code already takes a dependency on STP, using the annotation framework that is part of the BPMN Modeler.
SAP and Obeo have decided together to move forward with an initial contribution of the Obeo composite designer code (IPZilla entry), and then to use that contributions as the basis for a merge of the SAP-developed SCA component introspections.
The SCA Composite designer is a graphical tool for constructing SCA composites. The tool will provide both bottom-up and top-down methods for constructing standard SCA 1.0 composites.
Proposed Contributors
Proposed Committers
Etienne Juliot (Obeo)
Stéphane Drapeau (Obeo)
Bogdan Vatkov (SAP)
Proposed Obeo Contribution
Create new composite file...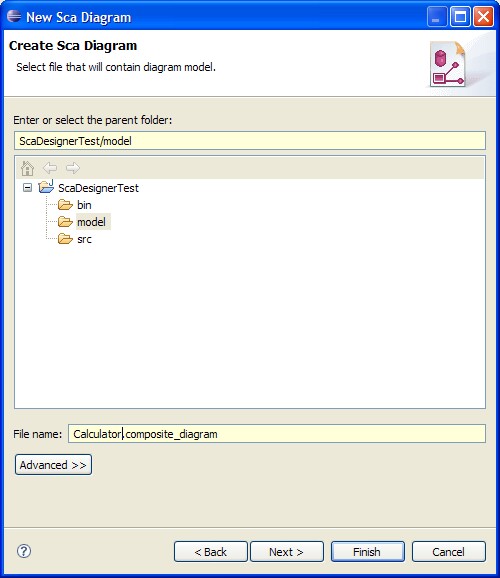 Create Composite...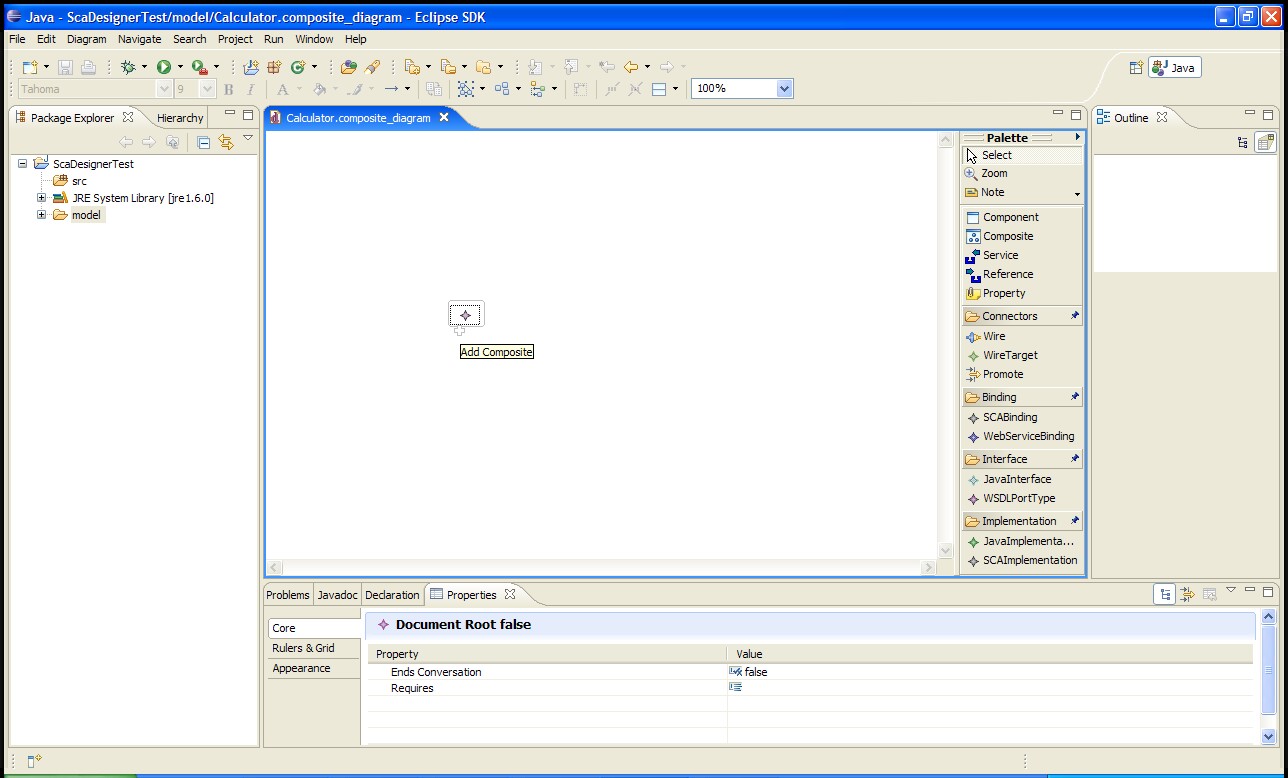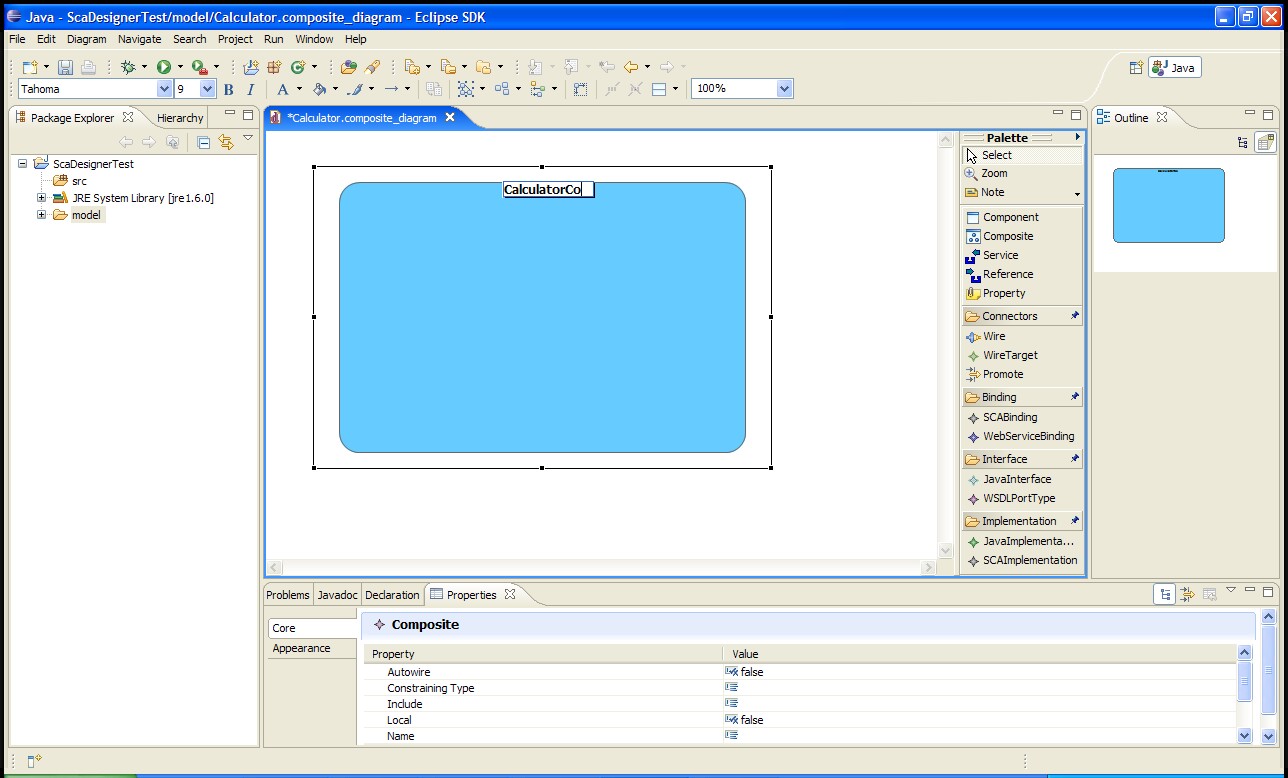 Create Component...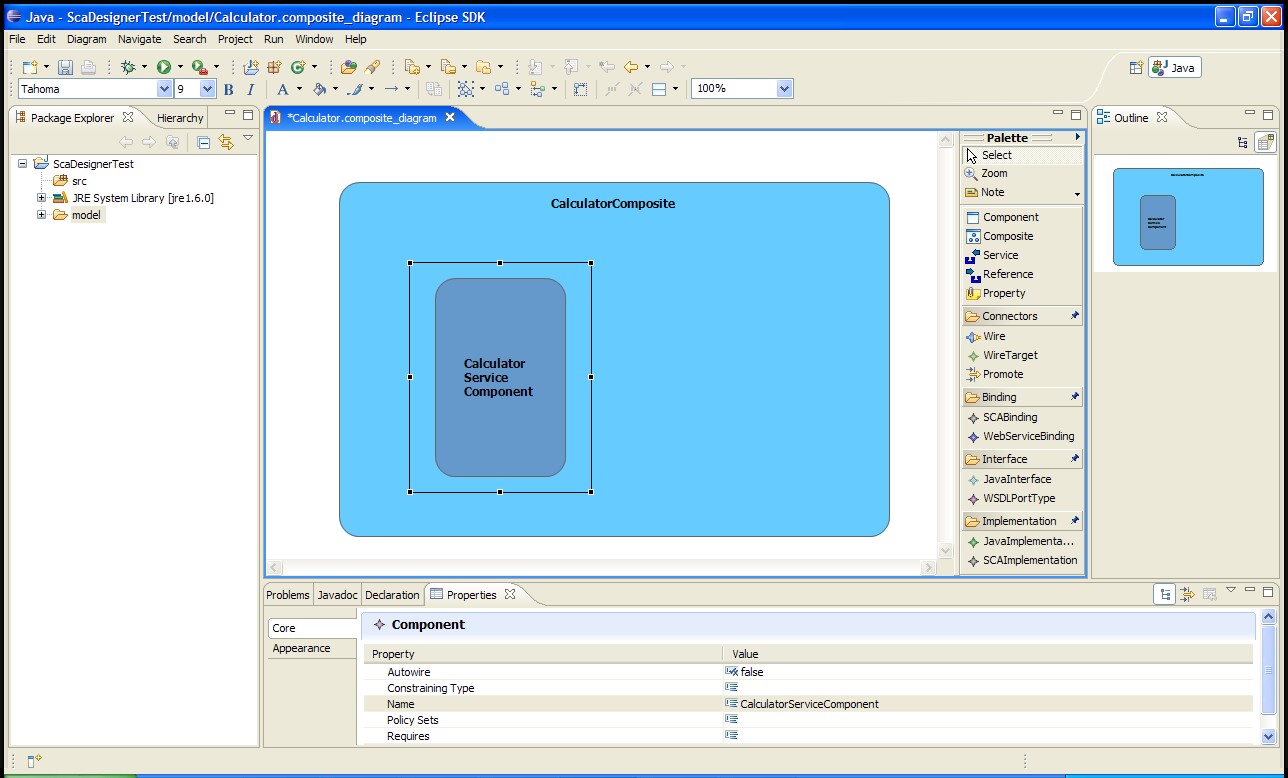 Add Service (or Reference)...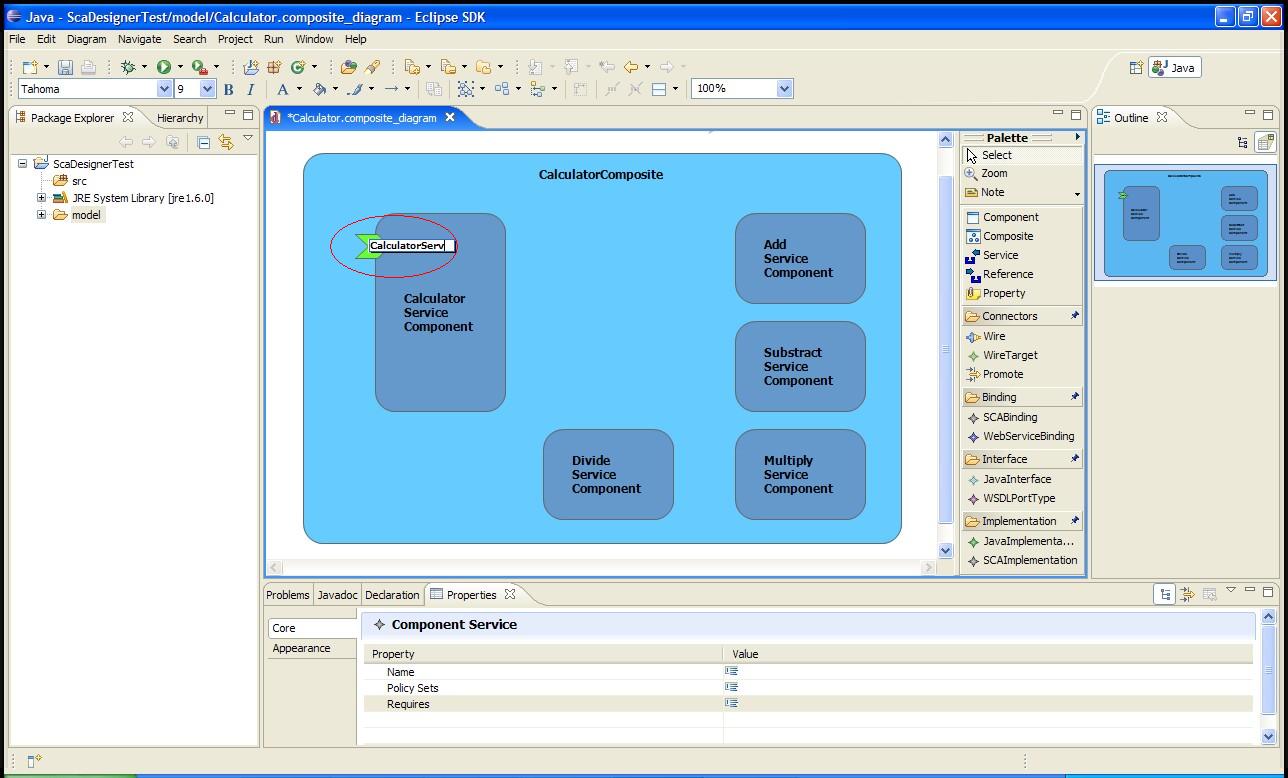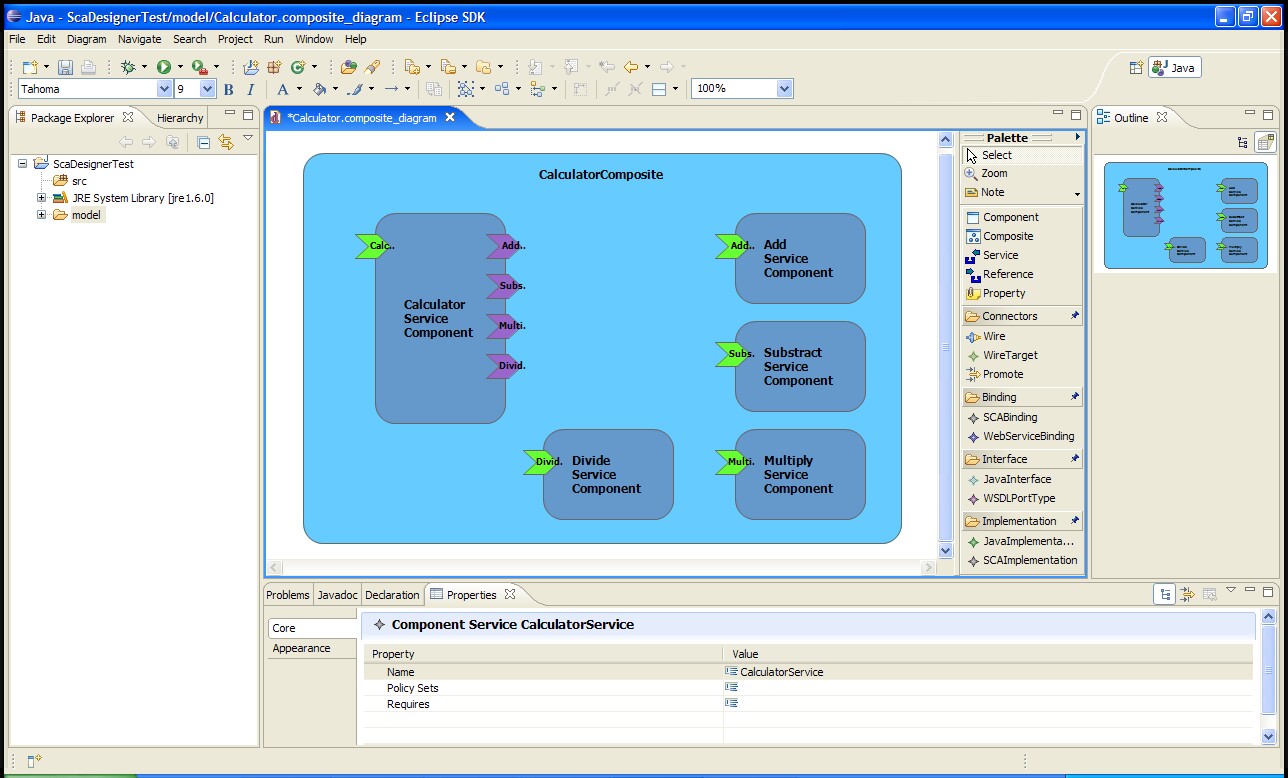 Add Wire...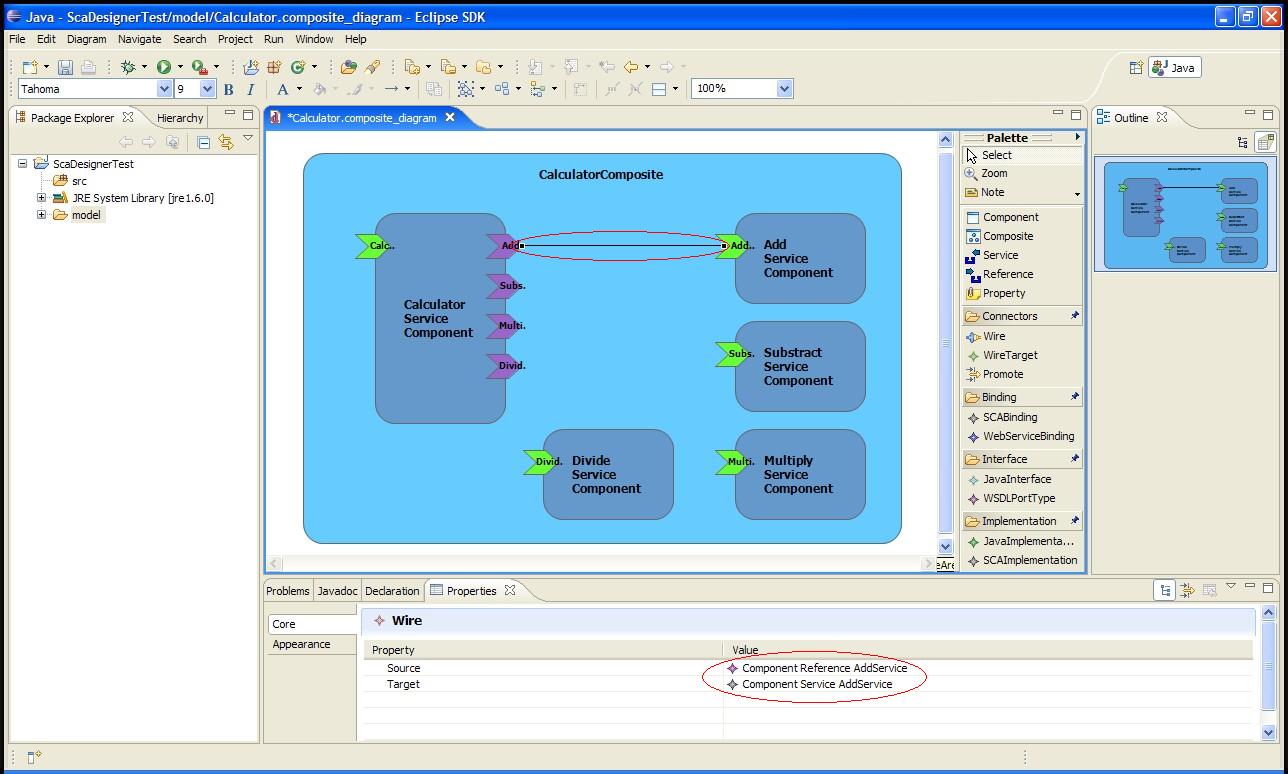 Add Composite Service (or Composite Reference)...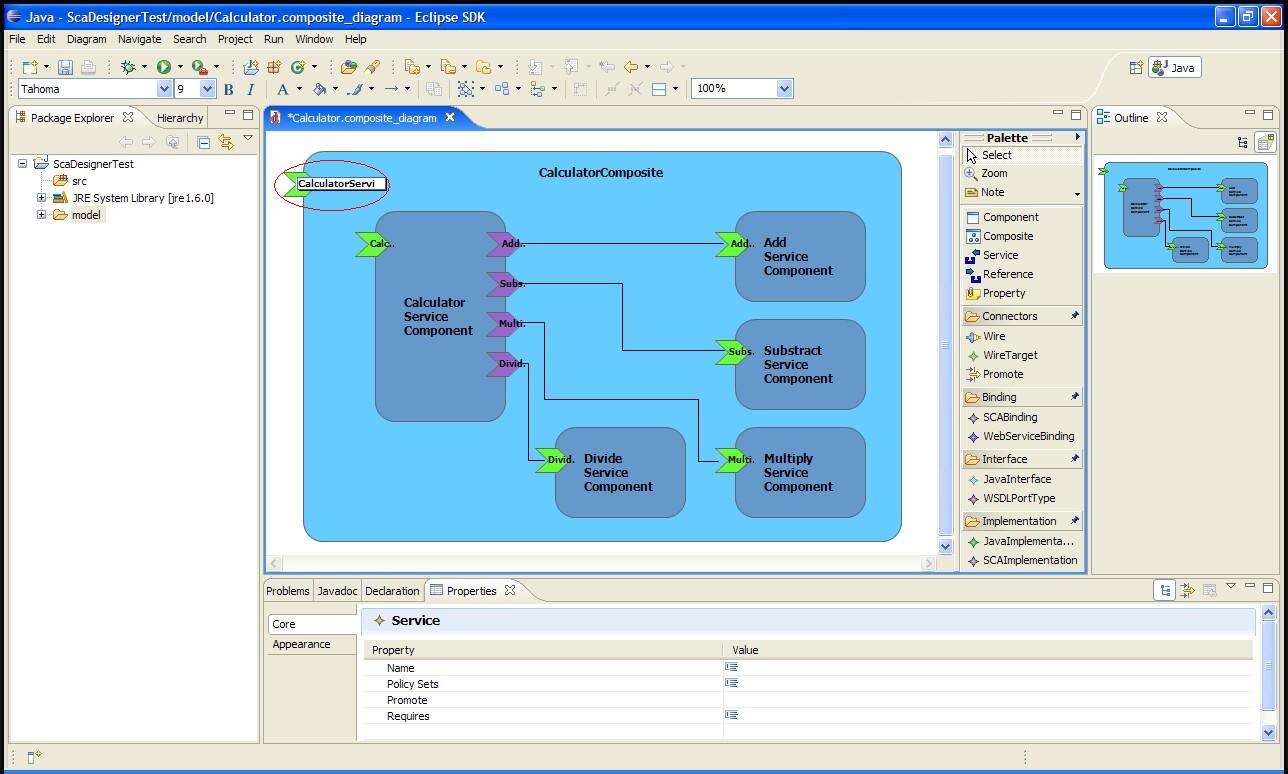 Add Promote...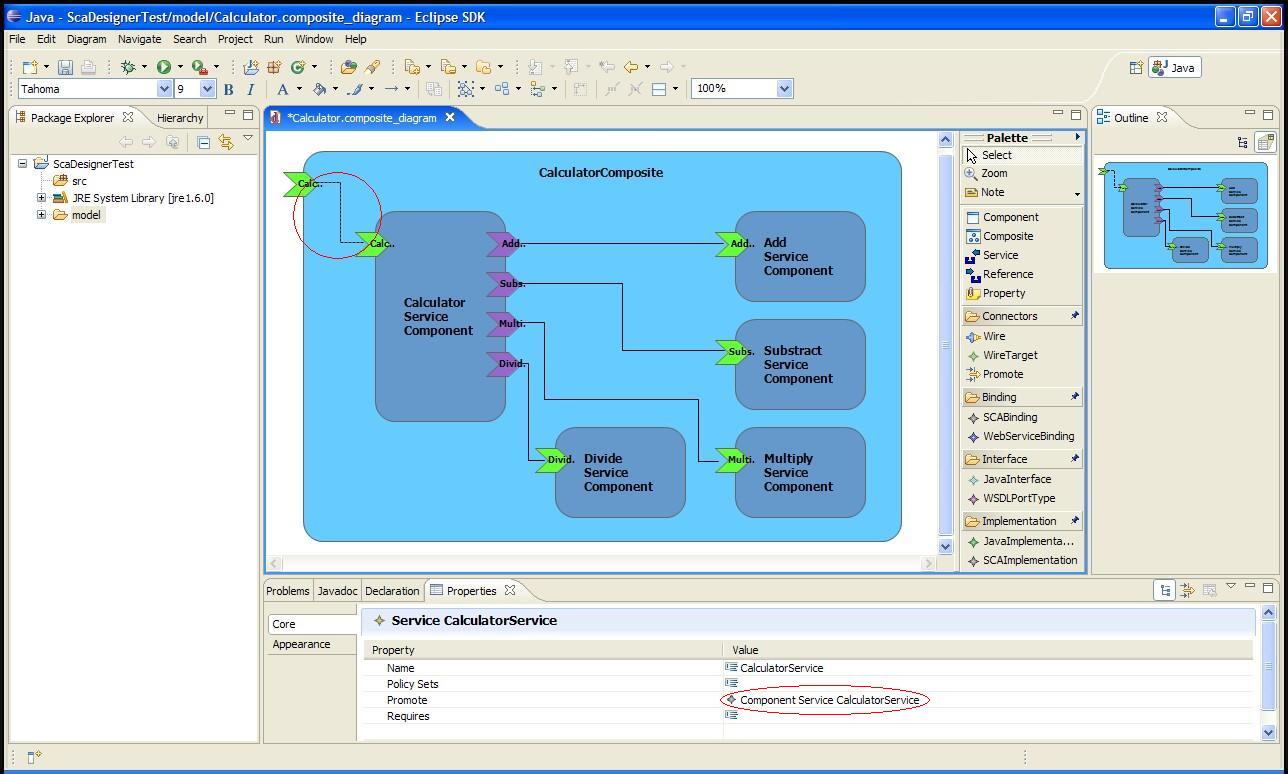 Add Implementation...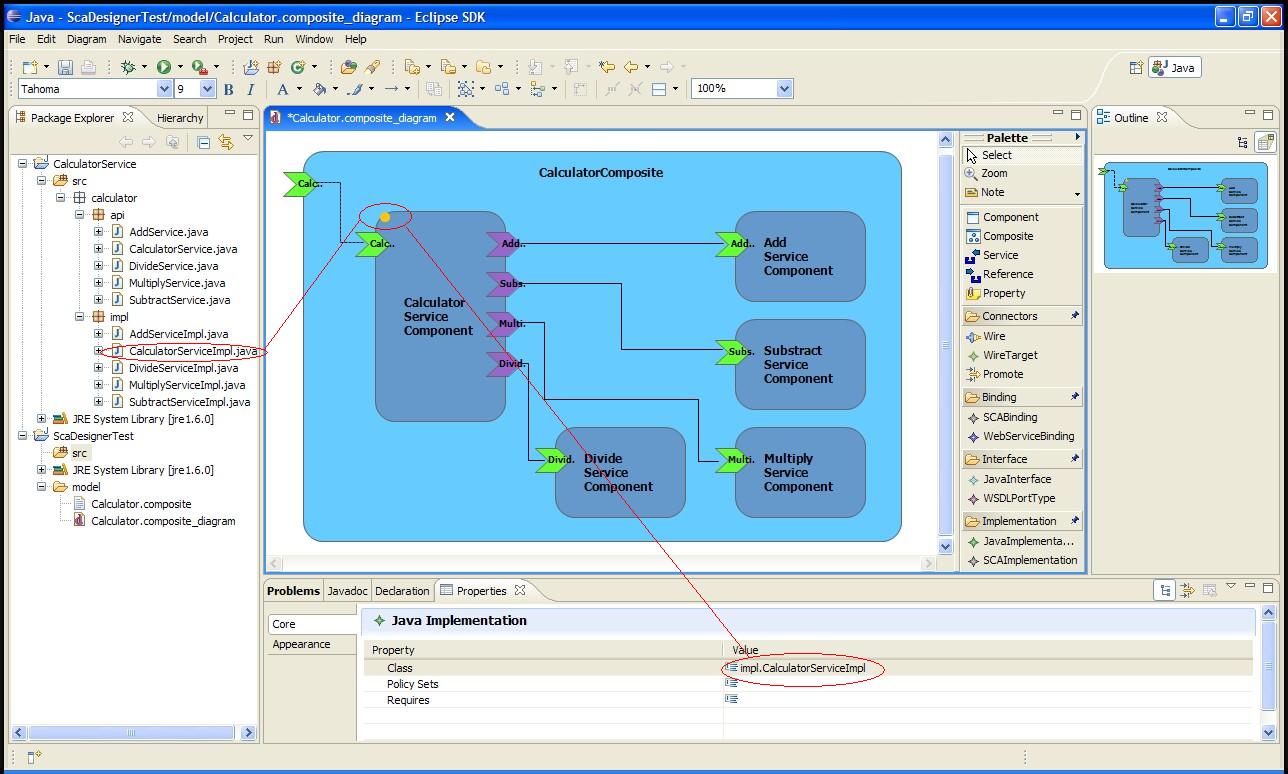 Add Interface...
Add Binding(s)...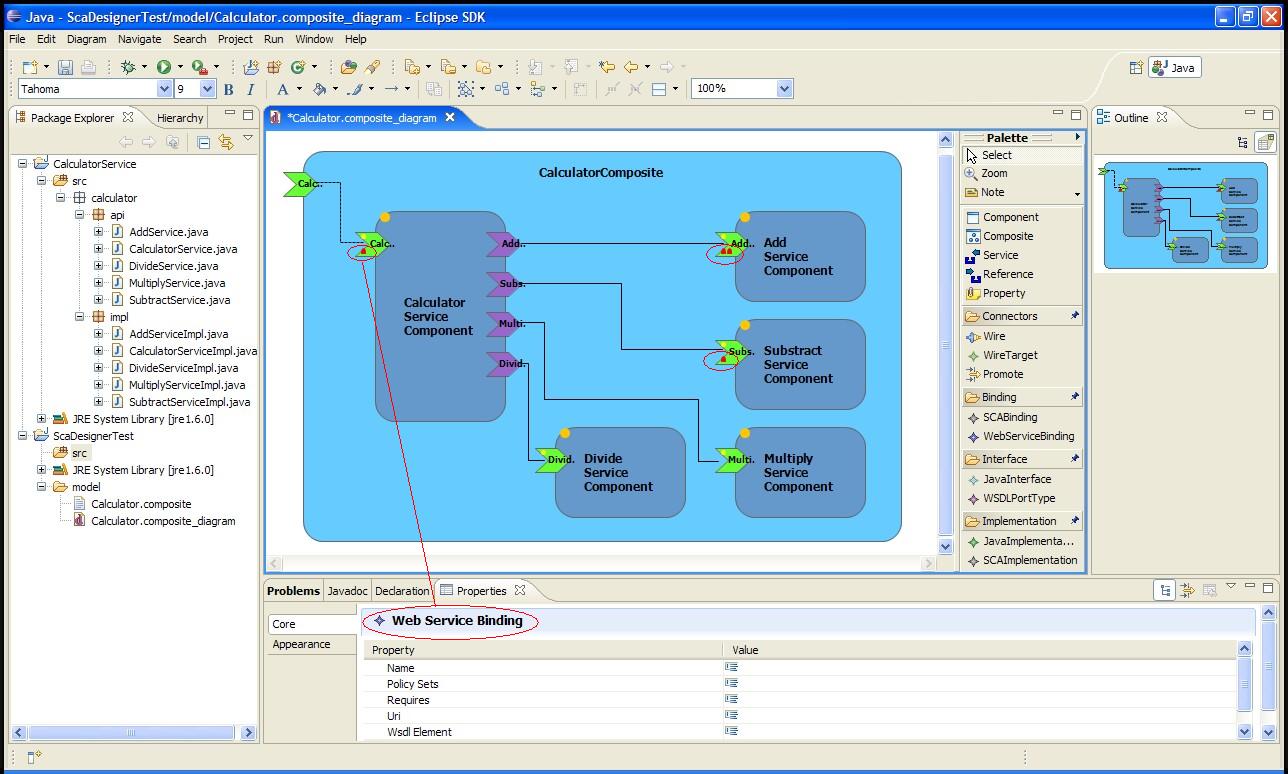 Proposed SAP Contribution
Create composite ...
Pick up a name for the SCDL file ...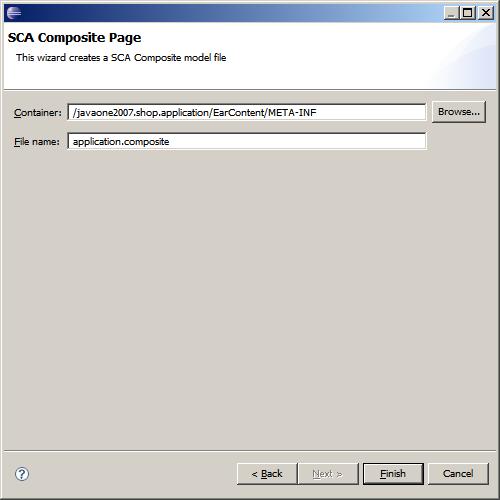 Newly created composite ...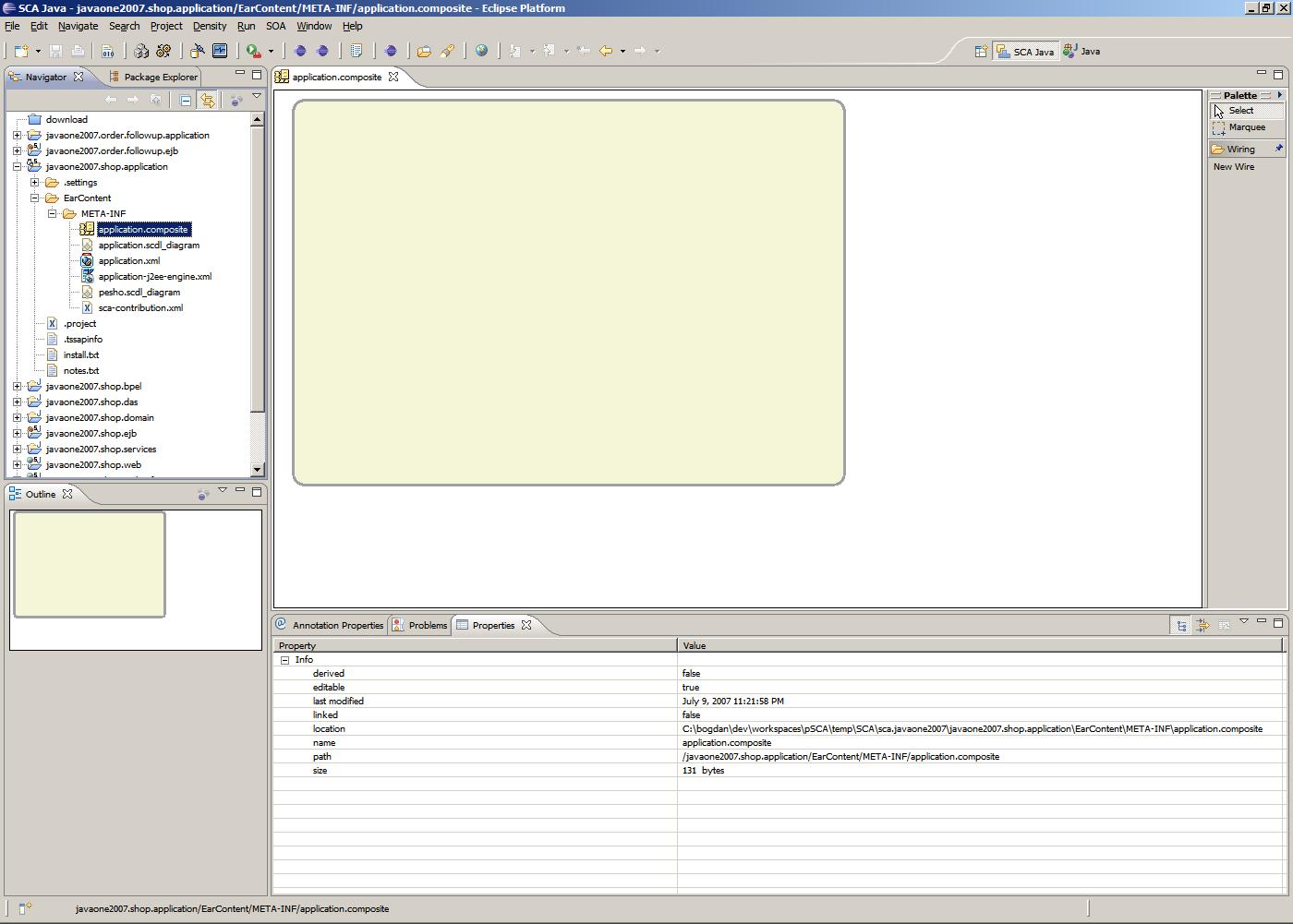 Introspect components from the workspace ...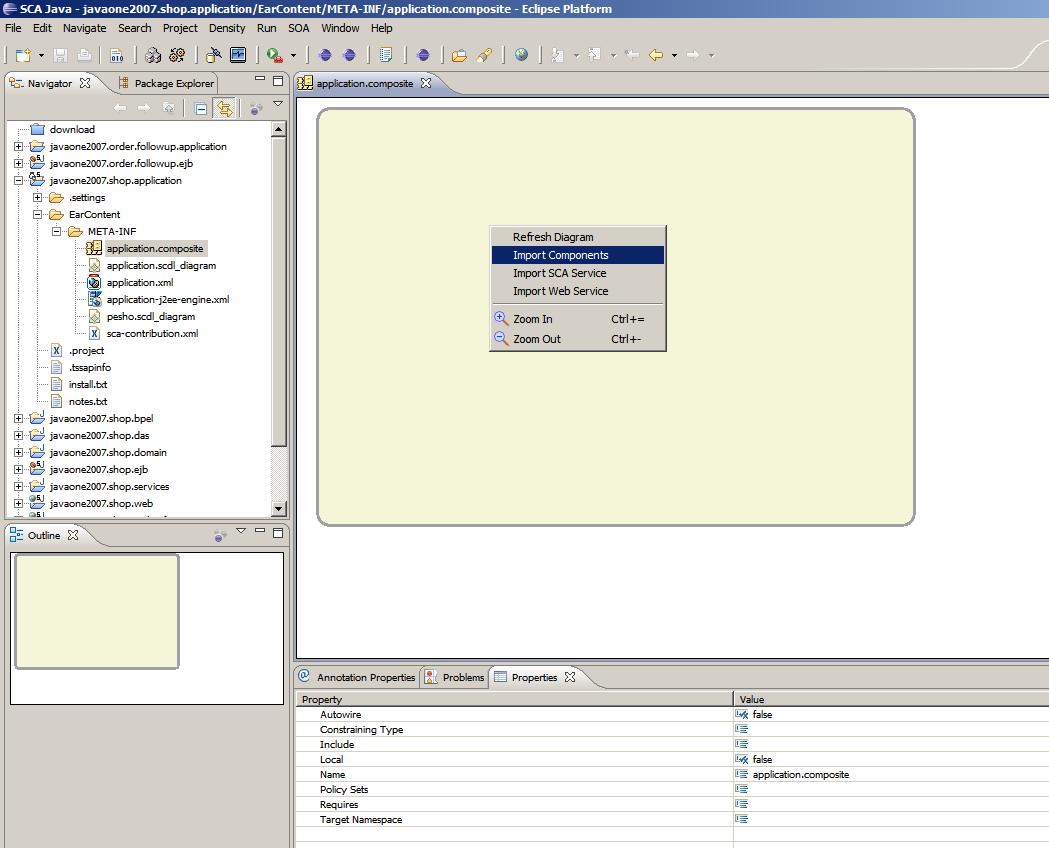 Select components to be created out of existing implementations ...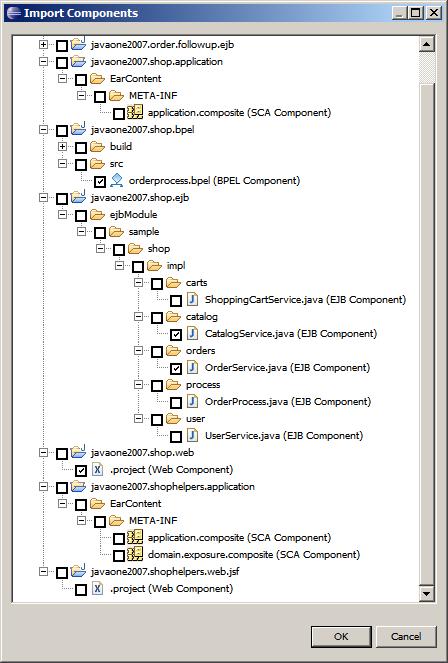 Components created ...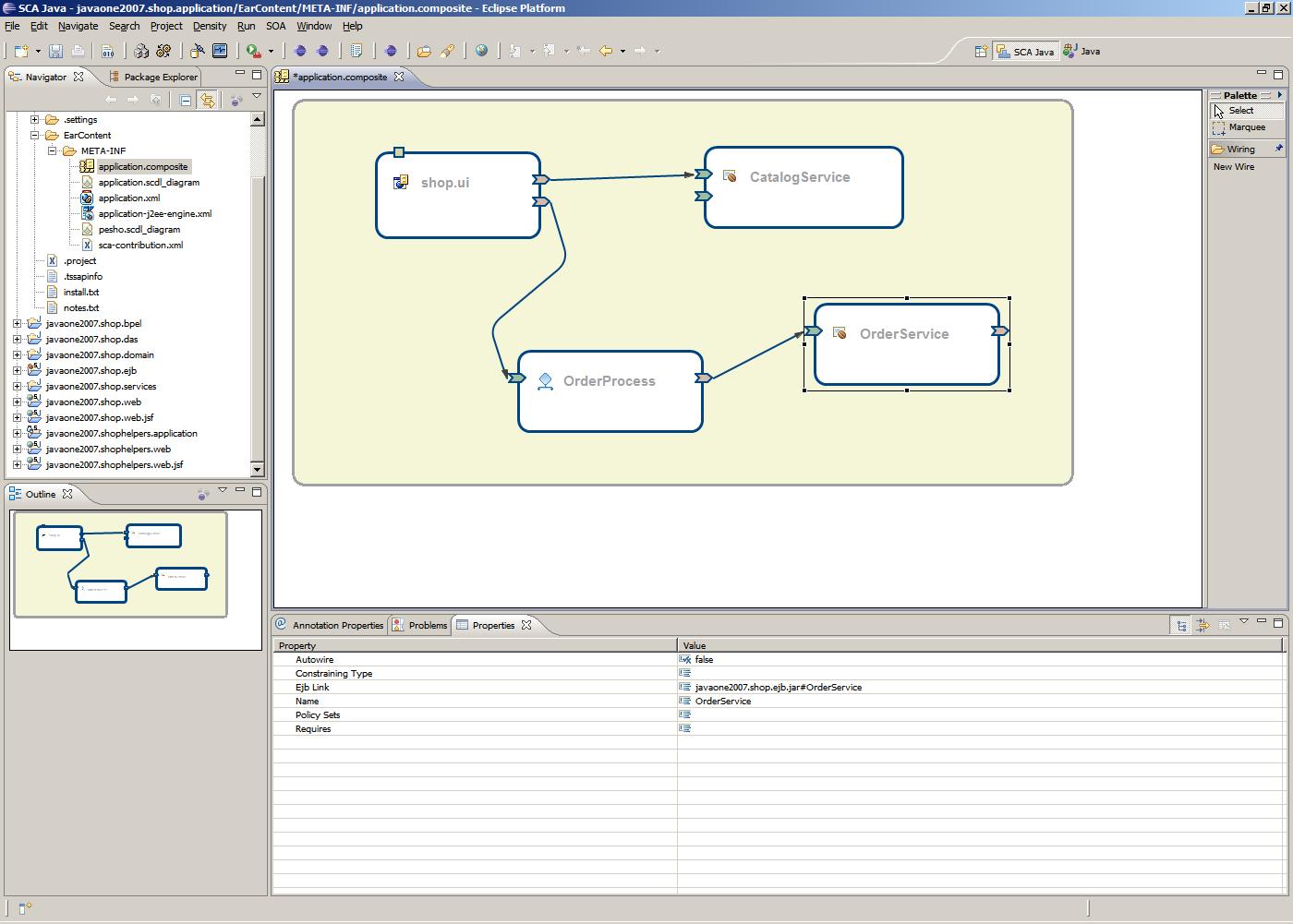 Promote component service ...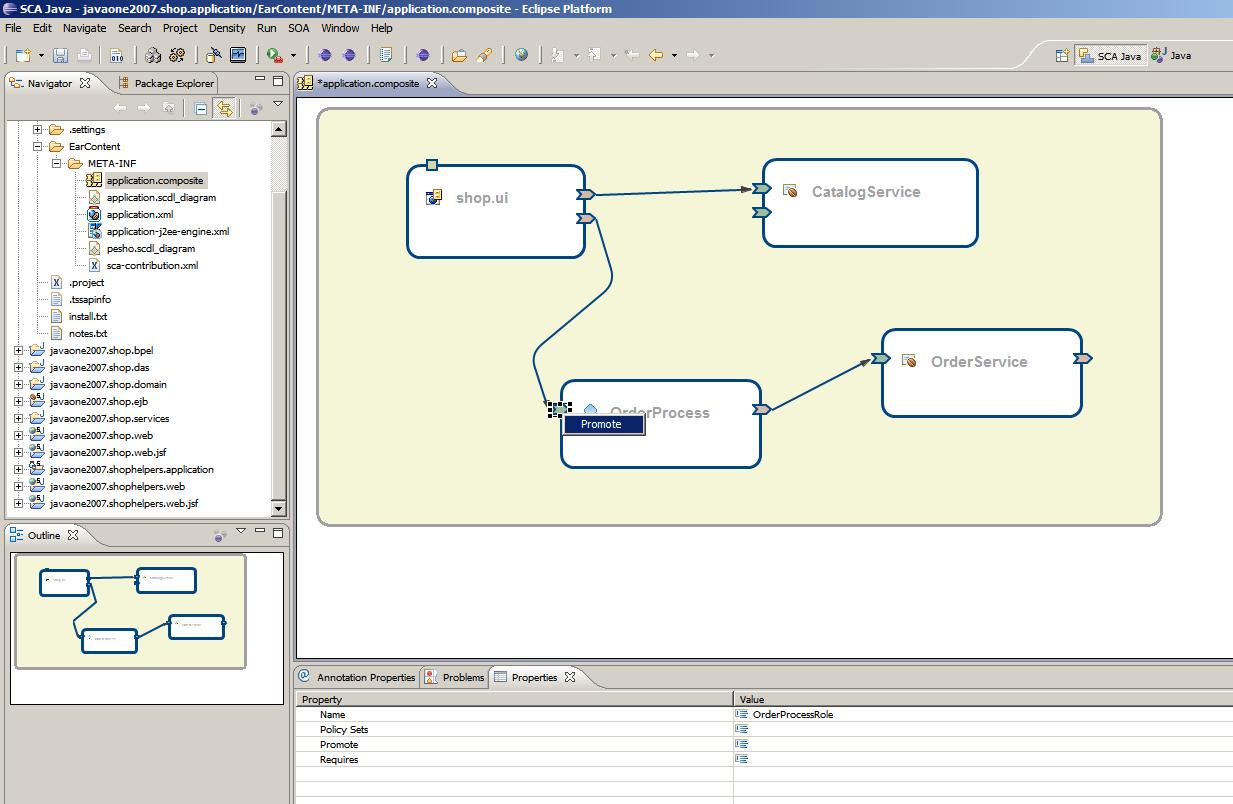 Promoted component service and component reference ...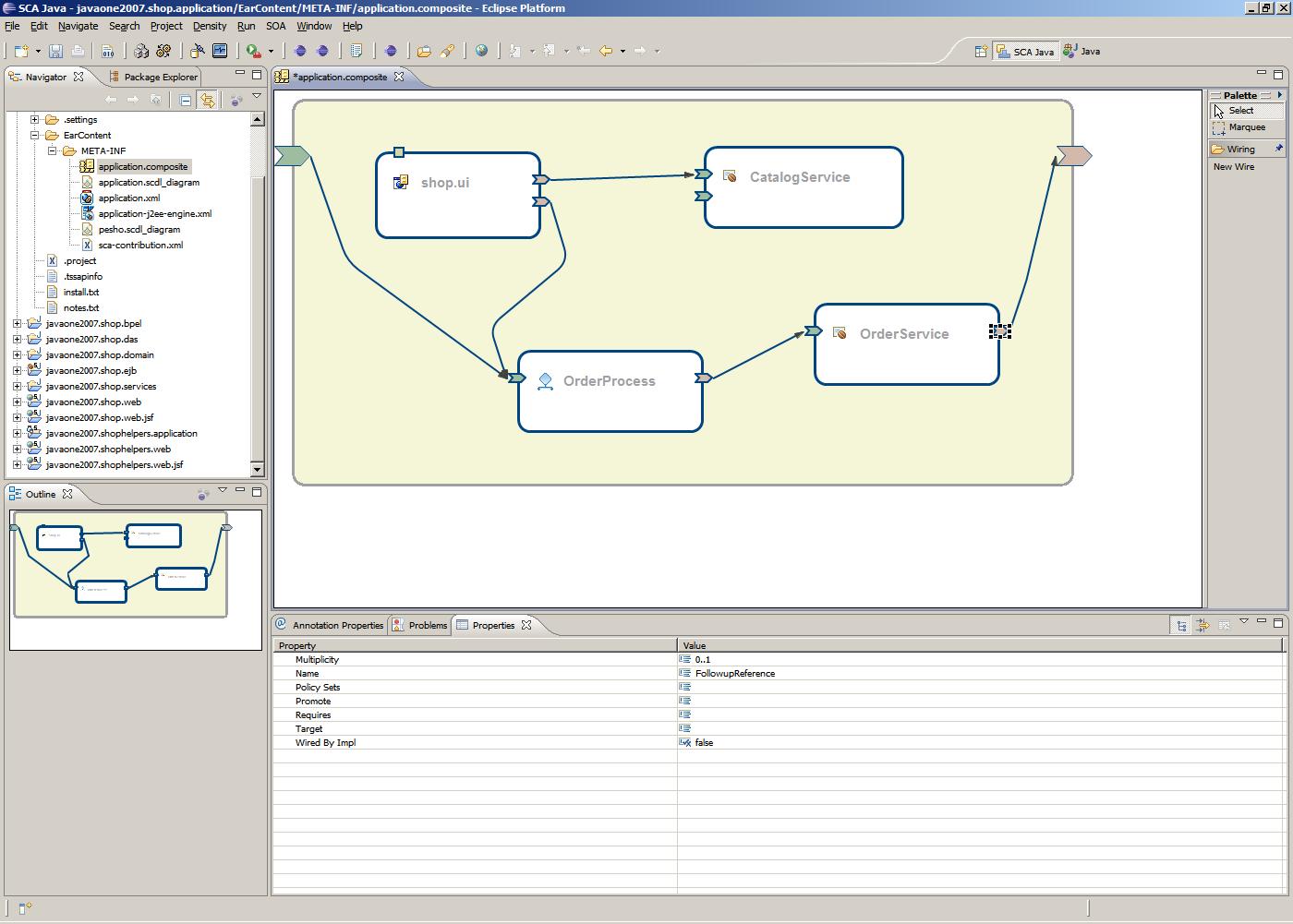 Navigate to the implementation ...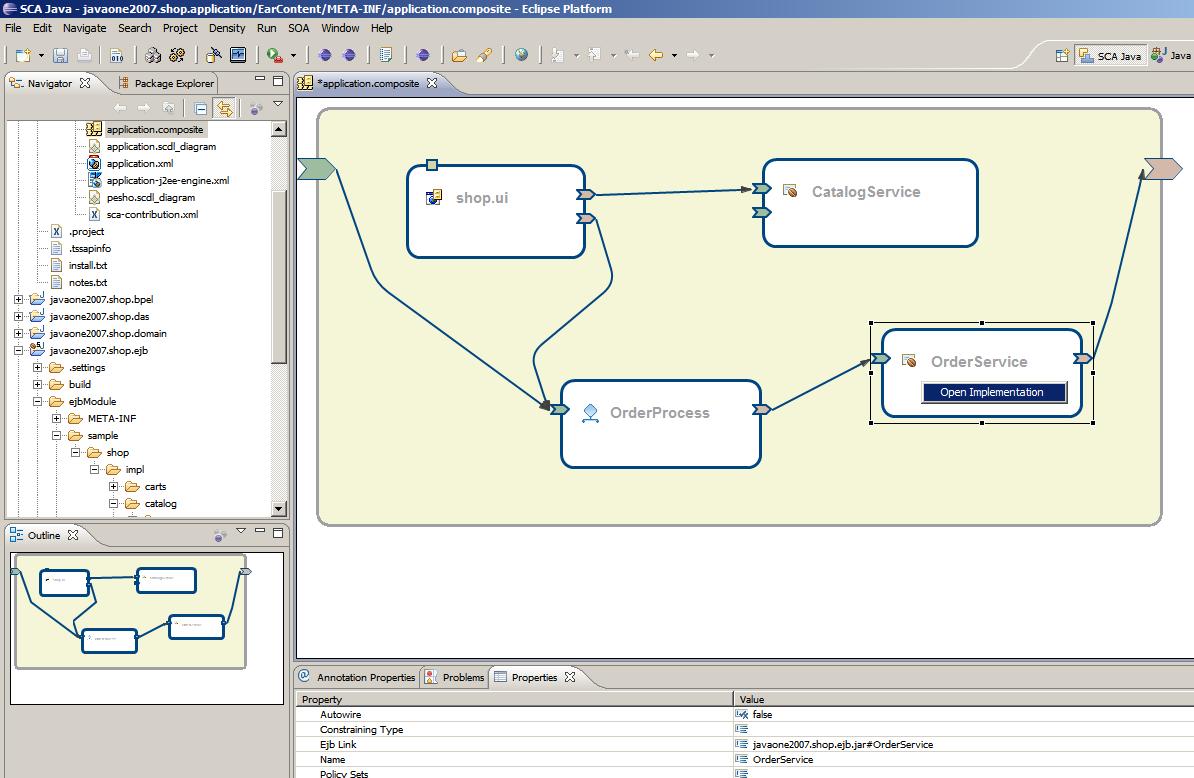 The EJB implementation ...