Open-Measured-Data-Management-WG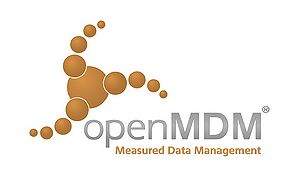 The Open Measured Data Management Working Group leads the implementation of a vendor-neutral Open Source Software platform for the management of test data. In compliance with the ASAM ODS standard, this platform enables an ecosystem and industry standard that includes both automotive companies building inhouse applications and application vendors building commercial and open source solutions, tools and systems. Members of the working group include automotive OEMs as well as service providers and application vendors. The openMDM working group is coordinating the Eclipse mdmbl project, published under the business friendly Eclipse Public License 2.0 (EPL-2.0).
Welcome to OpenMDM
Steering Committee (2022)
Speaker of the Steering Committee: N.N.

Ulrich Bleicher, BMW Group
Stefan Wartini, Müller-BBM VibroAkustik Systeme GmbH
Gert Sablon, Siemens AG
Hans-Dirk Walter, Karakun
Hans-Jörg Kremer, Peak Solution GmbH

For details about the committee including meeting minutes, see  Steering Committee.
Architecture Committee
The committee is vacant at the moment.
For details about the committee, see Open-Measured-Data-Management-WG/Architecture_Committee
Quality Committee
Speaker of the Quality Committee: NN
Activities and tasks of the Quality Committee have been transferred to the Architecture Committee. The Quality Committee may be reinstated at some point in the future.
For details about the committee, see Open-Measured-Data-Management-WG/Quality_Committee
Current Members
| Company | Role |
| --- | --- |
| ASAM e.V. | Guest Member |
| BMW Group | Driver Member |
| Karakun AG | Service Provider |
| Mueller-BBM VibroAkustik Systeme GmbH | Driver Member |
| Peak Solution GmbH | Service Provider |
| Siemens AG | Driver Member |
Founding Members
The charter has been approved by the executive director of the Eclipse Foundation, Mike Milinkovich, on July 11th, 2014. The Working Group has been created.
AUDI AG, on behalf of Volkswagen Group of America, Inc., User Member
BMW Group, Driver Member
Daimler AG, Driver Member
Canoo Engineering AG, Service Provider
Gigatronik, Service Provider
HighQSoft GmbH, Application Vendor
Peak Solution GmbH, Service Provider
science + computing ag, Service Provider
Organization and Contact
For more information, contact or subscribe to the public WG mailing list.
Detailed technical topics should be discussed in the developer mailing lists of the corresponding projects.
Events
openMDM® Working Group Summit 2023
online event: Juky 06, 2023, 1:30 PM – 4:00 PM CEST

As part of the openMDM® Annual Summit 2023, users of the openMDM® framework gave an insight into the benefitss and diverse application possibilities of openMDM® as a strategic platform for the implementation of standardized Test Data Management solutions across different test domains.
Agenda and Slides
Welcome and Key Note: The Evolution of Automotive Test Data Management
Peak Solution GmbH
Dr. Hans-Jörg Kremer
Managing Director


News from the openMDM® Working Group
Eclipse openMDM® Working Group
Angelika Wittek
Product Manager


Using openMDM® to control the validation-status of projects
BMW Group
Ken Tiltmann
Project Manager

[in progress: Link to presentation slides]

Partnering with openMDM® tool providers to support the engineering decision process
Siemens Industry Software NV
Wilfried Claes
Product Line Manager


openMDM® in the world of Cloud and Big Data
SKODA AUTO
Miroslav Michalco
Technical development & Virtual reality


Data Driven Engineering with Functional Data Management
Karakun AG
Michael Baumann
Product Manager


Tools for the efficient implementation of openMDM® based systems
Peak Solution GmbH
Guido Schneider

openMDM Working Group Summit 2022
online event: Mayr 24, 2022, 1:30 PM – 4:30 PM CEST

The openMDM® Working Group Annual Summit 2022 has shown that there is obviously a great deal of interest in openMDM® in the automotive industry. The event was attended by more than 50 people from OEMs and suppliers from Europe, the USA and China.
Slides:
openMDM meets Prostep ivip FDX Working Group 2021
online event: October 27, 2021, 3:00 PM – 4:00 PM CEST

To deepen the relationship between both groups, Peak Solution organized a presentation by representatives of the Eclipse openMDM working group for the members of the prostep ivip FDX Workflow and Implementor Forum.
On-Demant Presentations:
Michael Plaggge, Ecosystem Development Director at Eclipse Foundation, explains the role of the Eclipse Foundation as a driver of collaboration and innovation on an industrial scale and classified the openMDM project and the openMDM Working Group as part of the Eclipse Automotive Top Level Project:
https://peaksolution519.clickmeeting.com/eclipse-openmdm-meets-prostep-ivip-fdx-introducing-the-eclipse-foundation-part-1-
Gert Sablon, Senior Director Simcenter Testing Solutions at Siemens Digital Industries Software, gives an insight into the background of openMDM, in particular which challenges related to test data management exist, how the openMDM Working Group came to life, and what kind of problems can be solved today with the openMDM Framework. He also gave an outlook on new topics that have to be tackled in the field of test data management, such as e.g. a closer integration with simulation applications , the use of big data and advanced analytics technologies as well as cloud computing. In this context he emphasizes the increasing need for more collaboration between all participants:
https://peaksolution519.clickmeeting.com/eclipse-openmdm-meets-prostep-ivip-fdx-insight-into-the-background-of-openmdm-part-2-
Christian Domrös, Product Manager at Peak Solution, presents how the components of openMDM can be used as an integration platform for the transparent management of different data sets coming from physical tests and simulations and what the implementation of coherent tool chains could look like.
https://peaksolution519.clickmeeting.com/eclipse-openmdm-meets-prostep-ivip-fdx-openmdm-as-an-integration-platform-part-3-
EclipseCon 2020 - Community Day - October, 19th 2020 - virtual event
Find here the presentation material from the "Automotive@Eclipse" Community Day
openMDM meets OpenADx 2020
online event: June 17, 2020, 2:00 PM – 5:00 PM CEST
We want to find out the collaboration potential between openMDM and OpenADx.

Slides:
Documents
General
Publications
Press releases about the founding of the openMDM Working Group:
Eclipse openMDM® Working Group established
Leading Automotive Companies to Collaborate at Eclipse: Introducing openMDM
openMDM Working Group gegründet
Open-MDM Working Group gegründet: Audi, BMW und Daimler verwalten Messdaten gemeinsam
Audi, BMW und Daimler unter dem Dach der Eclipse Foundation vereint
Audi Media Services: AUDI AG, BMW Group und Daimler AG treiben Open Source Messdatenmanagement voran
Guidelines
Guidelines for external contributions, Version 1.2, February 2020, approved by the Architecture Committee
Introduction to the Eclipse IP managment processes for the openMDM EWG
Eclipse Working Group SC decision process for work package assignment
Past News and Articles & Conferences
This content has been moved to openmdm.org
Flyer
openMDM Flyer, ASAM International Conference, Dec 2019
Automotive Working Group Flyer, Oct 2019
Related Eclipse Projects
NEW - Try the openMDM Application Demo online
The Eclipse mdmbl project implements a server platform that through its scalable backend architecture can serve many ODS compliant servers in parallel for data ingest, data exploration, test management, user and access management and more. It exposes a RESTful interface for clients, hiding much of the complexity of the ASAM ODS interface specification. Security mechanisms at the data and functional level protect the stored information against unauthorized access.
The following commercial ODS servers have been tested for use with the platform:
Peak ODS Server from Peak Solution GmbH
Avalon from HighQSoft GmbH

Through its open adapter interface, proprietary non-ODS compliant storage systems can be connected, for example, PAK Cloud from Müller-BBM.
With major versions V5.0 released in Q4/2018, V5.1 released in Q1/2020, the team is working towards V5.2 to be released Q1/2021.
For more information, contact or subscribe to the public dev mailing list.
For ongoing activities see the release plan, requirements, issues and bugs are tracked here.
Documentation & Downloads: see here.
MDM@WEB - inactive and archived
Resources
openMDM(R) EWG document and presentation templates
External Links