Eclipse DemoCamps November 2012/Copenhagen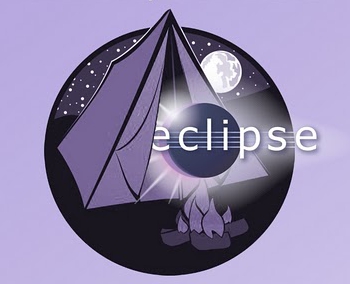 What is an Eclipse DemoCamp?
Images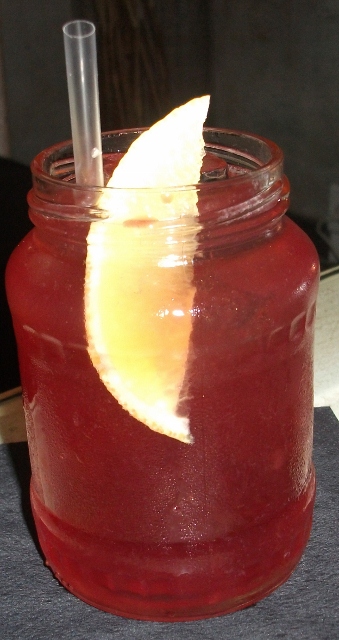 This was probably the first and only ever DemoCamp where Eclipse Cocktails got served in a JAR!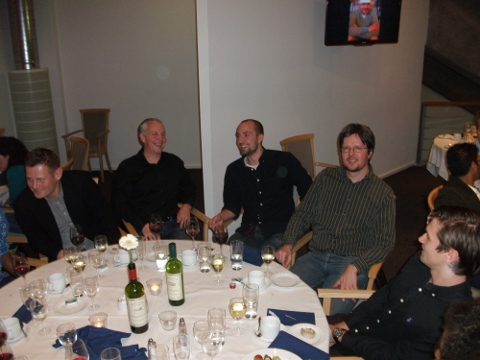 Location
Copenhagen, Denmark - at the | Kitjn Copenhagen
Århusgade 14
2100 Copenhagen, Denmark
With its unique Danish International style furniture and decor, Kitjn gave this DemoCamp Copenhagen a unique feeling of a Talk Show set arranged like a big living room:-)
Date and Time
Wednesday, November 21
Time: 18:00-22:00
Sponsors
This Eclipse DemoCamp will be sponsored by
Organizer
Werner Keil , Creative Arts & Technologies, Eclipse UOMo Team Lead
Agenda
This session highlights how the M2M IWG can play a role in the Internet of Things and Distributed Sensor Web as well as related technologies like Smart Home, Automotive or Transport/Logistics (allowing containers to automatically notify you if e.g. their temperature changes beyond a healthy range;-) We demonstrate how existing Java standards like JSR 256 (Mobile Sensor API) can be improved or replaced towards a new generation of Java Embedded and Mobile.
Taking technologies like the IEEE 1451 "Smart Sensor" standard into consideration, as well as OGC standards like SensorML or The Unified Code for Units of Measurement (UCUM) allowing type and context safe data transfer using various formats and protocols, whether it is XML, JSON or specific M2M protocols like MQTT.
Smart Internationalization assistance and resource translation tools (Martin Reiterer, INSO)
With the aim of reducing the effort of Internationalization tasks, we developed IDE-integrated tools that allow handling of Internationalization as an integral part of day to day development work. Moreover, the process of resource translation is supported with a single-user RCP and multi-user RAP translation application. This session gives an overview of the TapiJI project as well as a live demo of the key features of the TapiJI tool suite and the RAP-based translation application.
Multiconf - a Python package for creating a DOM for complex configuration (Lars Hupfeldt, Hupfeldt IT)
Multiconf provides a set of classes where attributes may have different values for different environments, while enforcing that a value is defined for all defined environments. Multiconf allows you to implement your own DOM and store your complex configuration directly in Python. Multiconf is currently used in our DevOps team to configure WebLogic and Jboss for automatic domain creations in a continous integration setup.
The Spatio-Temporal Epidemiological Modeler (STEM) is an Eclipse based RCP for modeling the global spread of infectious disease. STEM started in the Eclipse Open Healthcare Framework and was later promoted as a top level Eclipse Technology project designed to allow global collaboration on the development of infectious disease models. It embodies a flexible "graph based" representational framework that allows models to be composed from different components provided by different researchers. It also includes extensive data sets that represent the entire political geography of the planet (244 countries) as well as sophisticated mathematical models for predicting disease propagation. STEM also integrates internal views for geographic visualization and as well as offering interfaces to Google Earth. Scenarios can be created using drag-and-drop editors and can include Models that incorporate different layers of abstraction, for instance it can layer economic models "over top" of disease models. Recent versions of STEM got improved and updated disease models especially food-borne diseases like Salmonella or BSE, and vector-borne diseases like Malaria, West-Nile, etc.

If you would like to give a demo, please feel free to add it to the list. Should we receive more submissions than we can fit into the schedule, we will select the ones that we think are most interesting to the audience. Or send an email to werner@catmedia.us .
Slides
The Eclipse M2M IWG and Standards for the Internet of Things (Werner Keil, Creative Arts & Technologies)
Smart Internationalization assistance and resource translation tools (Martin Reiterer, INSO)
The OHF Legacy, The Spatiotemporal Epidemiological Modeler (STEM), UOMo and Open Health Tools (Werner Keil, Creative Arts & Technologies)
Deadlines
Nov.16.2012: Submission of suggestions for presentations (i.e. make entry in this wiki, preferably together with a 3-4 sentence abstract, or by mail)
Nov.19.2012: Selection of submissions

Presenters
Martin Reiterer, Vienna University of Technology - INSO
Lars Hupfeldt, Hupfeldt IT
If you would like to present at this event, please add your name below.
Who Is Attending
If you plan on attending please add your name and company to the list below. If you have any trouble with the wiki, just send an email to werner@catmedia.us .