Eclipse DemoCamps Helios 2010/Krakow

What is an Eclipse DemoCamp?
After DemoCamp
I would like to thank all presenters and participants for coming. All credits go to you for the pleasant atmosphere of the meeting. Hope to see you soon.

Here you can find more pictures from the event.
Visit also Eclipse w Polsce FaceBook page. Find there galleries from other EDC events as well as useful information about Eclipse in Poland.
Location
Baraka Club, A the corner of ul. Warszauera and pl. Nowy, 1st floor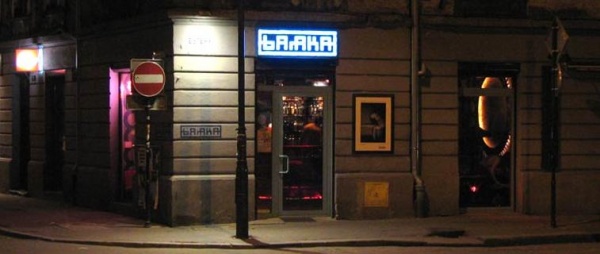 Date and Time
June 26, 2010
11:00 - 15:00
Organizers
Presenters
If you would like to present at the DemoCamp, please feel free to add your name and topic to the list. Depending on the number of people interested we may have to change the tentative agenda, i.e. limit the number of presenters and time of each demo. Presentations are likely to be in Polish.
If you have any trouble with the wiki, just send an email to Szymon Brandys.
Our sponsors
Who Is Attending
If you plan on attending please add your name to the list below or register here. We'd like to see as many people show up as possible.
If you have any trouble with the wiki, just send an email to Szymon Brandys.
Last sync with the registration tool Jun 24, 2010 at 11:34
Andrijew Wojciech, Alior Bank SA
Bejnarowicz Jakub, pwsz tarnow
Białek Grzegorz, Sygnity
Brandt Piotr, AGH
Brandys Szymon, IBM
Daniel Krzysztof, IBM Eclipse Support Center
Dec Adam, epassage.org
Dudek Jakub, IBM
Gocek Pawel, IBM
Gołacki Michał, Natek
jarrett daniel, Accelerate Services Pty Limited
Jędrzejec Piotr, Grupa portali TravelOne
Kania Piotr, IBM
Kasztelnik Marek, Cyfronet
Kmita Bartosz, Bartosz Kmita
Kokoszka Karol, Electrolux
Koperek Paweł, IBM
Krukowiecki Piotr, Parasoft
Kula Krzysztof, Interia
Kupisz Mateusz, None
Marczak Marcin, AGH
Maziarz Krzysztof, Compact Solutions Polska
Mazur Łukasz, AGH Kraków
Michura Dariusz, Astec
Milewski Lukasz, Sabre
Nowak Karol, Sabre
Nowrot Marcin, ABB
Orłowska Katarzyna, Stomil Sanok
Owcarz Piotr, IBM
Pobereżnik Łukasz, IBM
Pogorzelski Paweł, IBM
Prochera Marek, Motorola
Sękowski Hubert, IBM BTO
Sermak Marcin, IBM
Serwatko Bartosz, Stomil Sanok S.A.
Sikoń Marcin, AGH
Sit Karolina, N/A
Skałkowski Kornel, ACK Cyfronet
Smaga Magdalena, PWSZ Tarnów
Stępień Marcin, PK
Tkacz Michał, N/A
Tybur Stanislaw, IBM Polska
Urbaś Radosław, Sabre
Wąsik Wojciech, eforce
Wasik Patryk, eforce
Węgrzyński Paweł, AGH
Więcek Piotr, Sabre
Wiewiura Piotr, AGH
Żarna Tomasz, IBM
Zygmunt Maciej, ABB
Łobaza Tomasz, mConnect
See the page of the previous EDC event.