Eclipse DemoCamps November 2008/Wroclaw

What is an Eclipse DemoCamp?
Location
Sygnity (West Forum, Business Center)
Sala konferencyjna, pok 140 (pierwsze piętro)
Ul. Strzegomska 140 Wrocław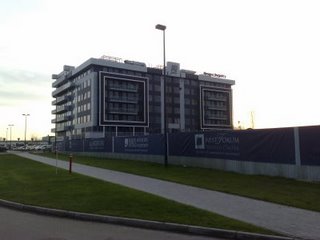 Date and Time
29 November 2008, 11:00
Organizatorzy
Sponsor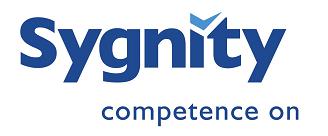 Prezentacje
If you would like to present at the DemoCamp, please feel free to add your name and topic to the list. Depending on the number of people interested we may have to limit the number of presenters and time of each demo.
Jacek Pospychala, IBM Eclipse Support Center - Czy Eclipse RCP mieści się w przeglądarce?
Grzegorz Białek, Sygnity - DSL, Tworzenie języków specjalizowanych w środowisku Eclipse.
Łukasz Milewski, Sabre Polska - Tworzenie aplikacji w oparciu o Eclipse RCP.
Podsumowanie
Podczas spotkania prezentowane były tematy: Eclipse RCP, Eclipse RAP, Eclipse Modeling (DSL). Łuszasz Milewski pokazał jak wykorzystać platformę Eclipse jako podstawę dla własnej aplikacji desktopowej. Jacek Pospychała pokazał jak taką aplikację RCP przekształcić do postaci aplikacji webowej za pomocą technologii RAP. Grzegorz Białek przekonywał uczestników że wszystko da się opisać za pomocą modeli. Zaprezentował on technologie z rodziny Eclipse Modeling (EMF, GMF), OpenArchitectureWare (xTEXT) oraz ANTLR.

Zdjęcia z imprezy można znaleźć pod tym adresem: http://picasaweb.google.pl/deepdiveinto/EclipseDemoCamp2008WrocAw
Who Is Attending
If you plan on attending please add your name to the list below. We'd like to see as many people show up as possible.
Grzegorz Białek, Sygnity SA
Jacek Pospychala, IBM Eclipse Support Center
Marek Pułka
Krzysiek Skoropada
Piotr Patrzek
Jacek Panachida
Rafal Sawinski
Pawel Kaminski
Kamil Kwećka
Marcin Pietraszek
Grzegorz Jamer
Marcin Dąbrowski
Krzysztof Rudzik
Bartłomiej Knabel
Rafał Gruca
Sebastian Kolski
Witold Rzeszutek
Paweł Dzięciołowski
Rafał Krajnik
Łukasz Patyra
Maciek Pęcherzewski
Michał Borek
Szymon Lis
Krzysztof Supiński
Piotr Zaryciński
Michał Maternik
Michał Olek
Mariusz Józala
Daniel Kumór
Radomir Mazoń
Rafał Szkup
Marek Lubas
Piotr Palimąka
Paweł Jankowski
Michał Niewrzał
Aby zostać dopisanym do listy, wejdź na stronę z rejestracją.