User:Dennis.oflynn.compuware.com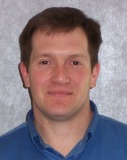 Dennis O'Flynn
Biography
Dennis O'Flynn is a Software Architect at Compuware specializing in cross-product integration. Current, he is the Project Lead for the Eclipse Corona project. Previously, Dennis was the Team Leader on an internal server-side framework project that provides messaging and web service infrastructures for several of Compuware's product lines.
Dennis is an avid fan of ice hockey. He is an assistant coach a youth hockey team and plays recreational adult hockey.
Contact Information
Links
To Do
This is a sample comment box.
--Dennis O'Flynn