Swordfish Documentation
Here is a list of all the types of Swordfish User Documents that this project maintains

Documentation Overview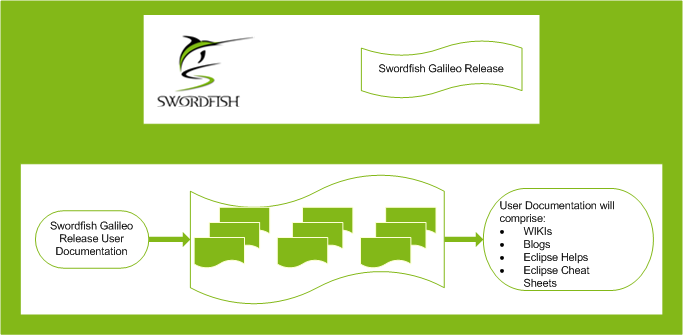 Contributors and Commiters
The information here is aimed at end users of the Swordfish project. If you are a project committer or contributor, see Contributors User Documentation.
Whitepapers
http://www.eclipse.org/swordfish/assets/whitepaper.pdf
API Documents
How Tos
If you have any feedback with regards to the content and usage of the documents, contact the Swordfish team.
Registry Interface documentation
Frequently Asked Questions
[FAQ]
Troubleshooting
Currently, there is no troubleshooting information to share with users.
---