Scout/Concepts/Type of application

During the creation of a new Scout Project, it is possible to chose the type of application that should be created. This page gives an overview of the different types.
Single form application
As shown in the example screenshot below, form based applications are well suited for smaller and simpler applications. To cover many entities and allow for sophisticated navigation (see example below), table and tree based applications are usually a better match.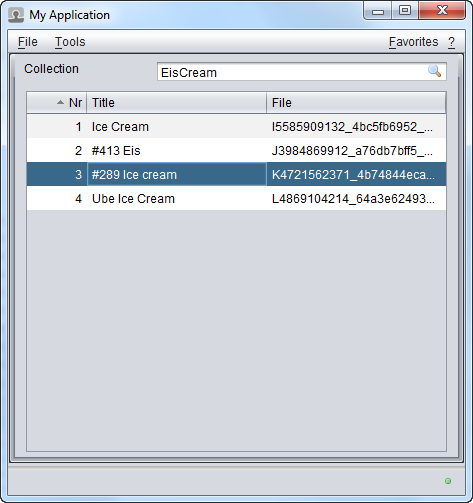 In this type of application, the main window displays a form. In this example (Swing, Nimbus look and feel, Windows), the menu bar is displayed in this main window on top of the main form.
The SDK creates:
In the Scout client plugin: A form, called DesktopForm.
In the Scout server plugin: A process service, called DesktopProcessService
In the Scout shared plugin: The process interface IDesktopProcessService and the a form data (a kind of DTO), called DesktopFormData
The desktop form is opened on client startup. Before it is displayed in the client application frame, the wiring provided with the single form application fetches data from the Scout server using the desktop process service.
See the 'Hello World' tutorial to read more about the creation of a single form based application.
Outline based application
Outline based applications are well suited for larger business applications that cover many elements, user roles, complex navigation, etc.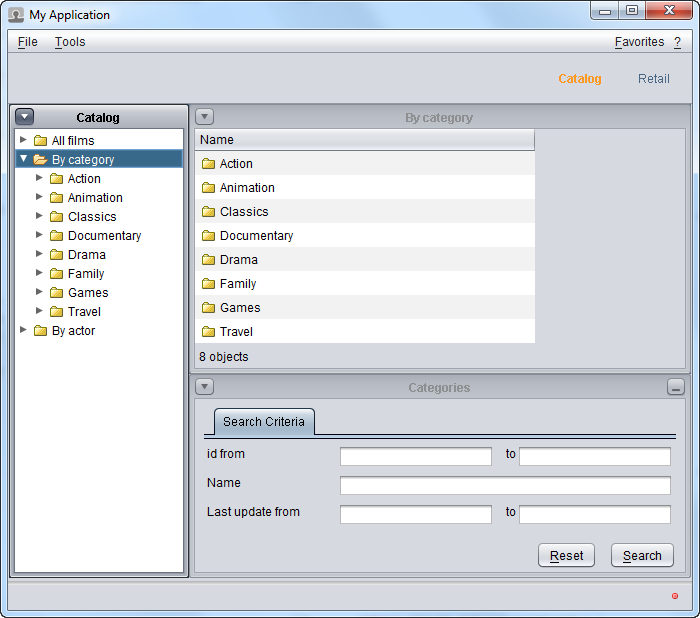 Outline based application is the most complete type of application. It is suitable if you want to represent outlines and their pages in the main window. In this example (Swing, Nimbus look and feel, Windows) the main window provides: the menu bar, a way to switch between the Outlines attached to the desktop, and a representation of the active outline: on the left hand side the page tree and on the right the selected page.
Empty application
The empty application templates allows for maximum flexibility. However, the developer needs to know exactely what she/he is doing.
This type of application correspond to a minimal client server application.
Empty desktop client application frame
No forms in the Scout client
No related form services in the Scout server
See also