Scout/Concepts/Separation UI and GUI

Eclipse Scout uses its own component model for the client. This model is do not rely on any UI library. Rendering the GUI using a UI library is part of the framework. A Swing and a SWT GUI implementation are provided.
Overview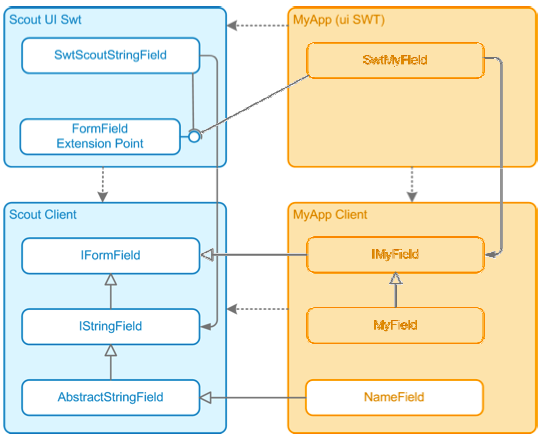 This represents how the UI and the GUI of Eclipse Scout and your application based on Eclipse Scout work together. On the left there is the plugin org.eclipse.scout.rt.client (UI) and the plugin org.eclipse.scout.rt.ui.swt (GUI). The UI plugin does not have any dependency to the GUI plugin so that it stays independent. On the right side there are the counterparts of the scout plugins which form your applications client.
Example
The same application rendered with SWT and Swing
See also