Scout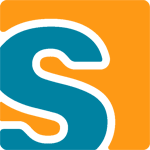 Simple. Stable. Flexible.
Eclipse Scout is a mature and open framework for modern, service oriented business applications.
Using a single codebase, scout applications run on the desktop, in the browser, and on tablet and mobile devices.
It substantially boosts developer productivity and is simple to learn.
User friendly applications are straight forward to implement with Scout's comprehensive set of user interface components.
Completely based on Java/Eclipse, Scout Applications are easy to integrate in most IT environments.