Scout
Welcome to the Eclipse Scout Wiki.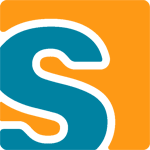 Simple. Stable. Flexible.
Eclipse Scout is a mature and open framework for modern, service oriented business applications.
It substantially boosts developer productivity and is simple to learn.
User friendly applications are straight forward to implement with Scout's comprehensive set of user interface components.
Completely based on Java/Eclipse, Scout Applications are easy to integrate in most IT environments.
Latest Project News
2012-06-22 - Scout 3.8 life with Eclipse Juno
2012-06-21 - Over 61,000 downloads for Eclipse Scout 3.7
2011-06-22 - Eclipse Indigo 3.7.0 including Scout
2010-12-02 - Source code available at Eclipse
2010-02-08 - The Scout proposal is online.
All project news: all news
Scout consists of a runtime and an SDK part. The runtime is purely based on Equinox and Eclipse. The SDK part is an extension to JDT and PDE with a perspective for easy click-and-build of a complete application.