SCA/SCA Composite Designer Proposal
The SCA Composite editor is a graphical tool for constructing SCA composites. The tool will provide both bottom-up and top-down methods for constructing standard SCA 1.0 composites.
Proposed Contributors
Proposed Committers
Etienne Juliot (Obeo)
Stéphane Drapeau (Obeo)
Bogdan Vatkov (SAP)
Proposed Obeo Contribution
screenshot...
description of capabilities...
Proposed SAP Contribution
Create composite ...
Pick up a name for the SCDL file ...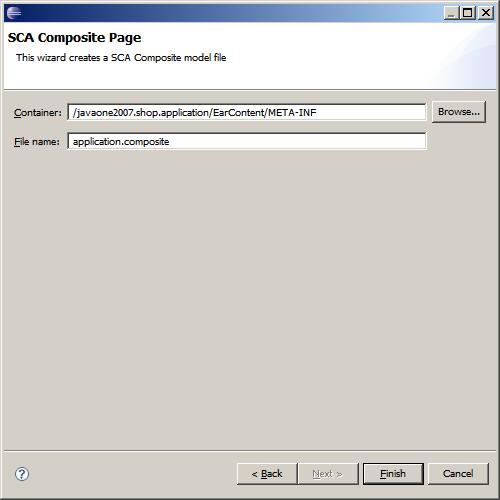 Newly created composite ...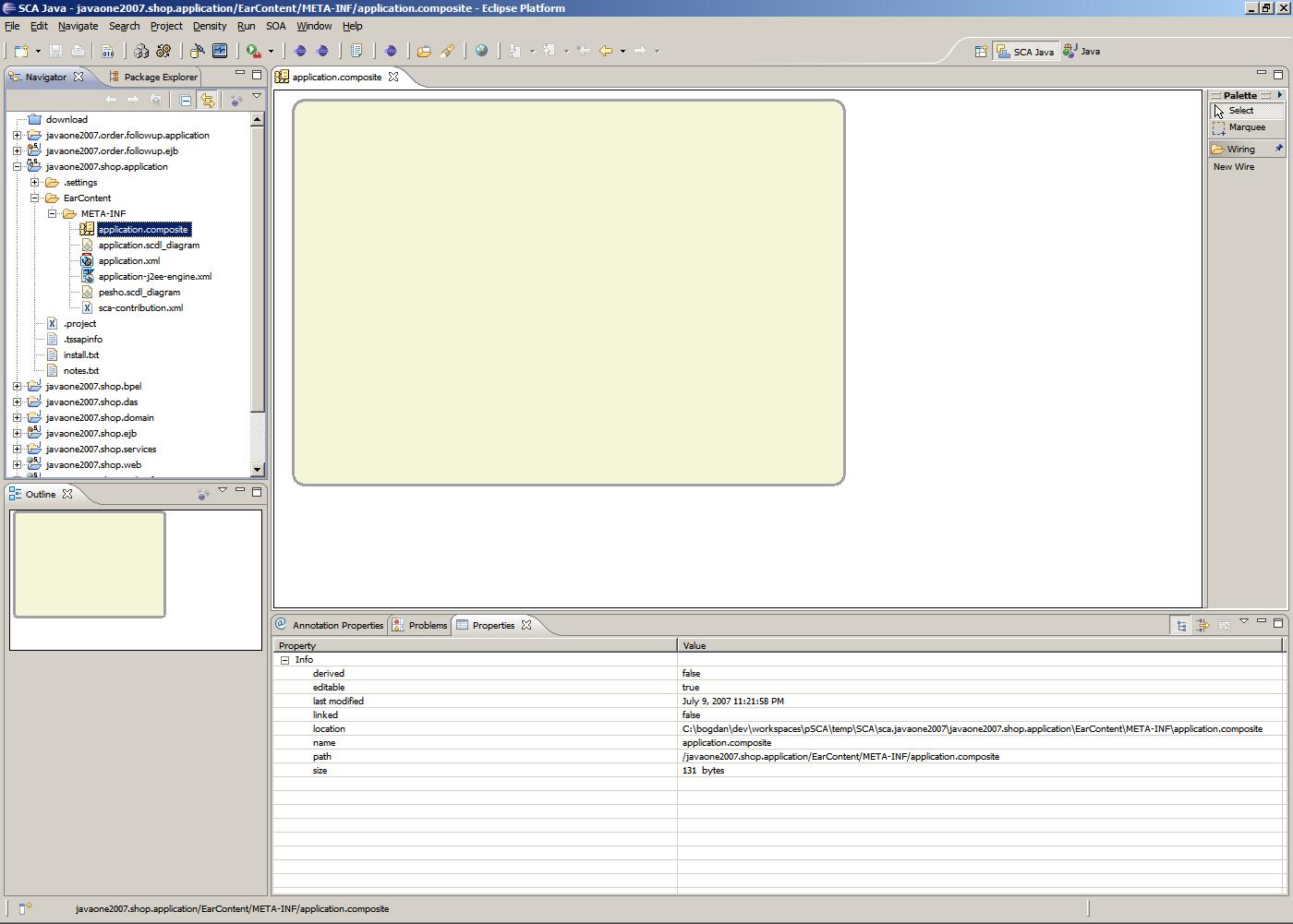 Introspect components from the workspace ...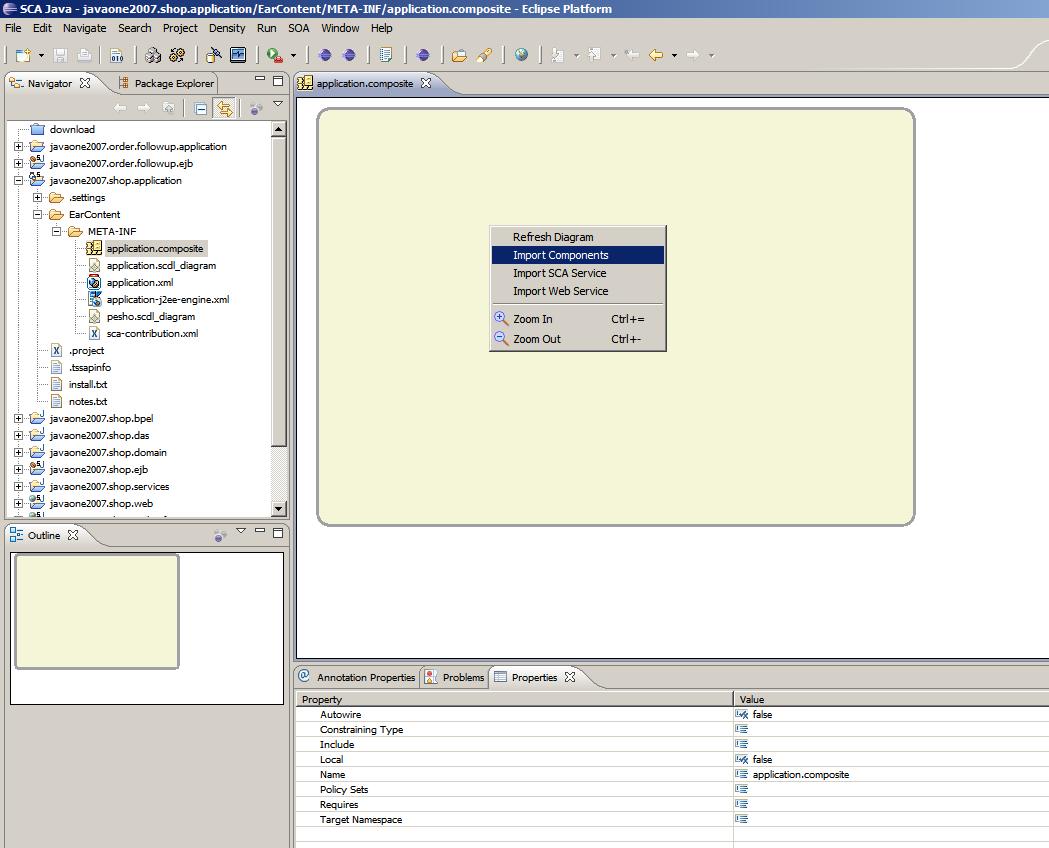 Select components to be create out of existing implementations ...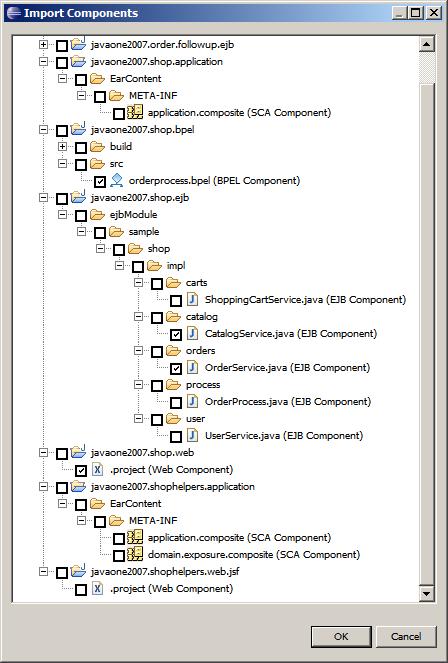 Components created ...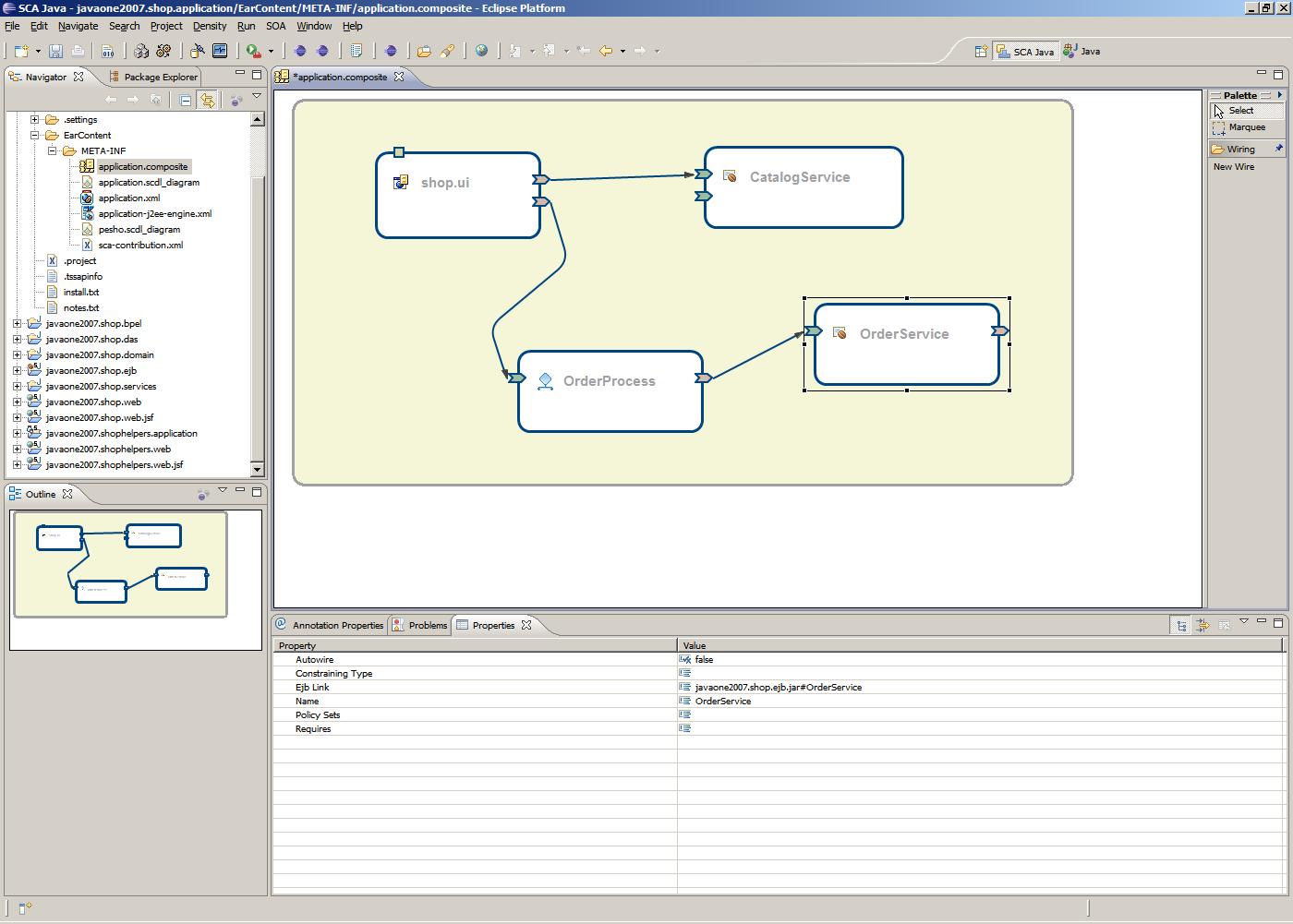 Promote component service ...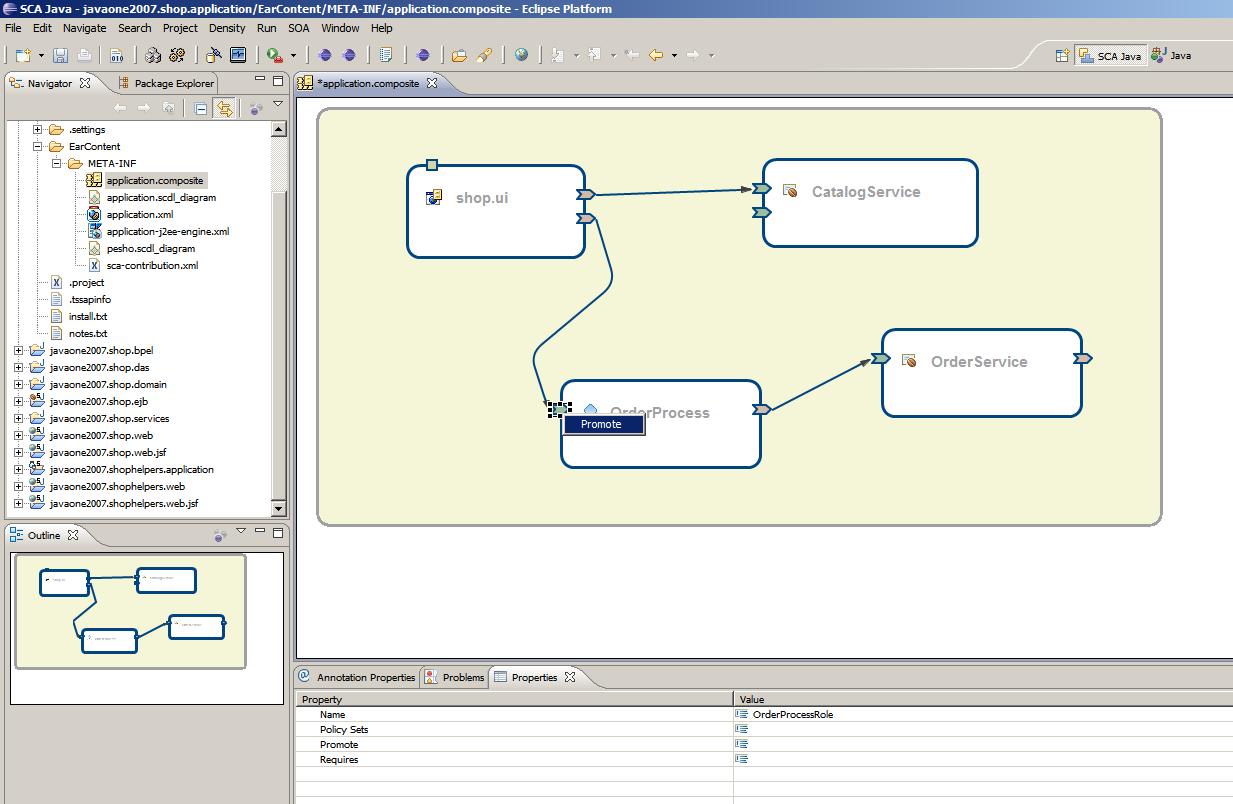 Promoted component service and component reference ...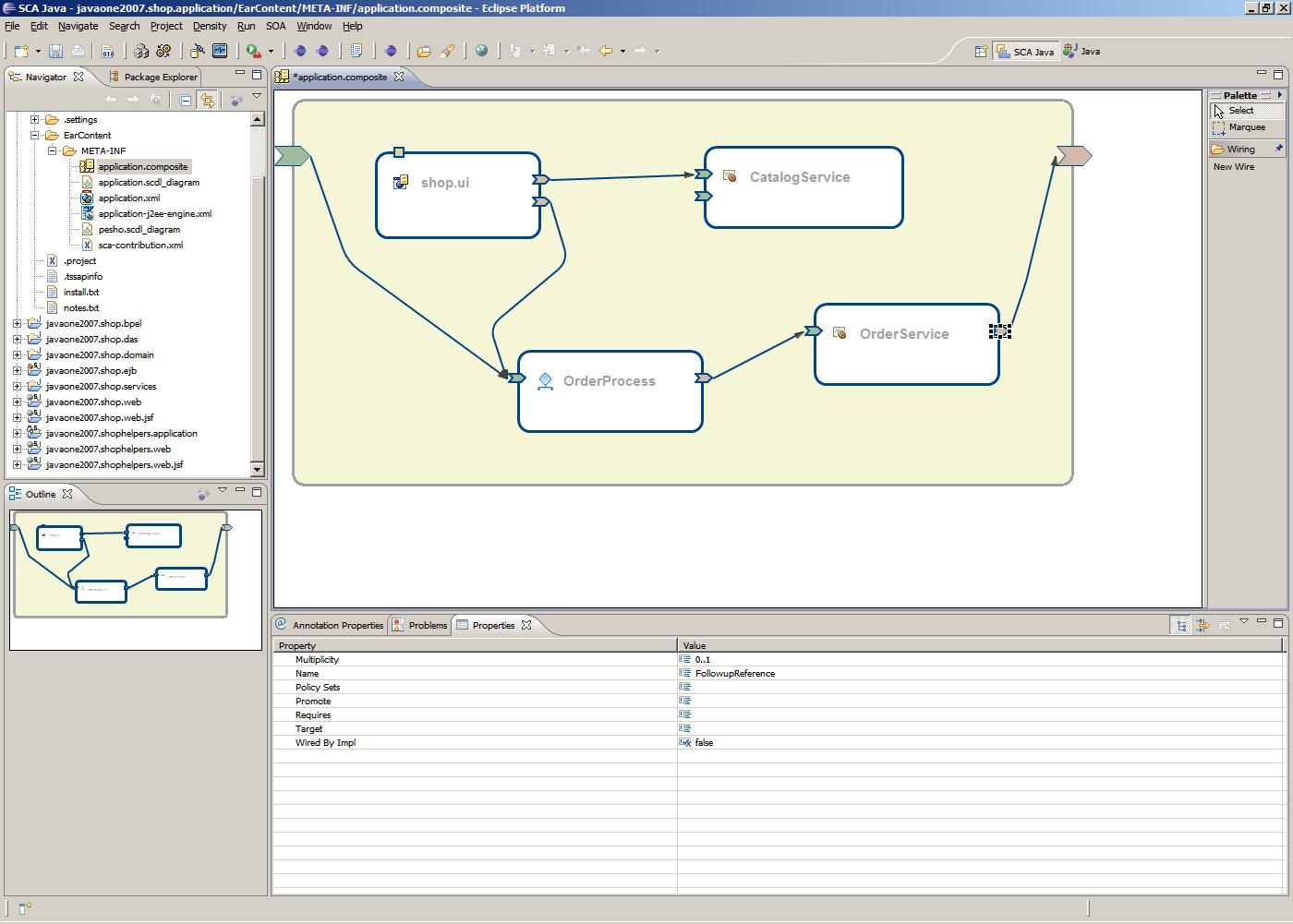 Navigate to the implementation ...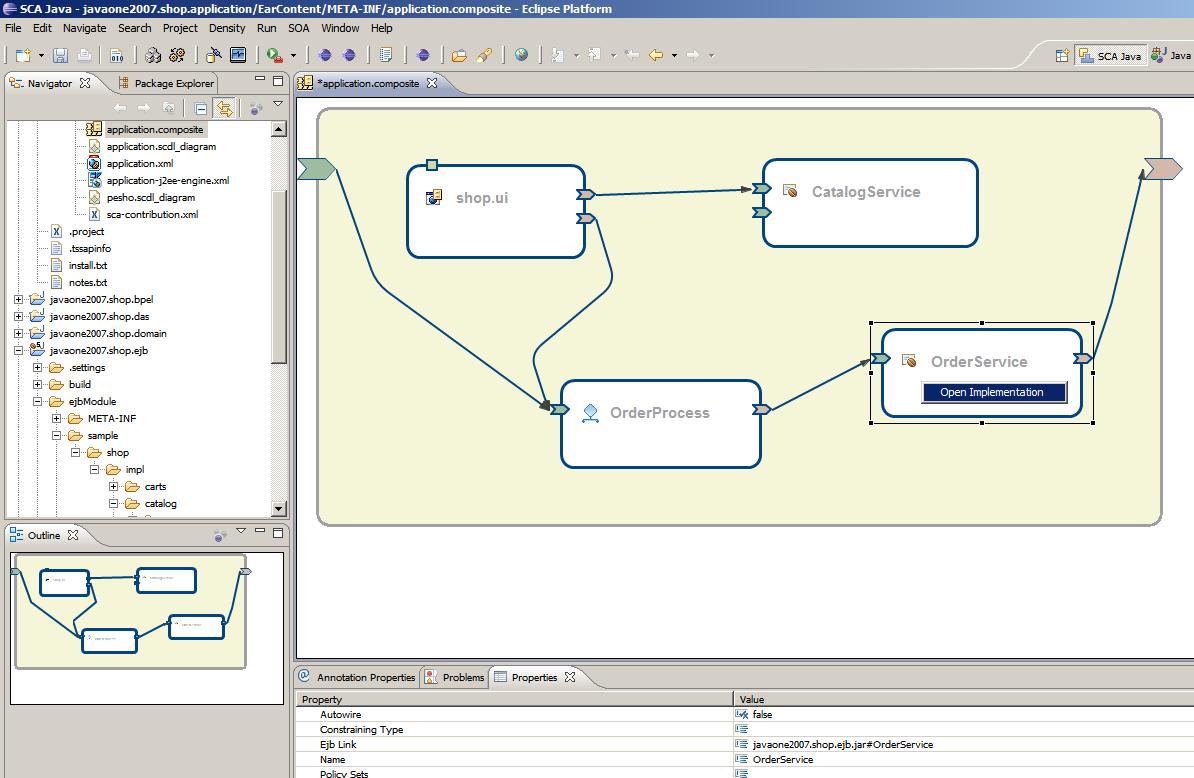 The EJB implementation ...