Recommenders/Attic/New and Noteworthy/0.4
Status
Not released.
Intelligent Overrides Completion
Code Recommenders Overrides Completion now supports completion on nested and anonymous classes: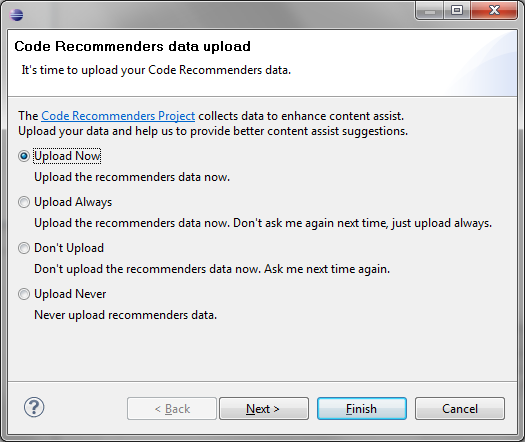 3 days after you installed the UDC plugin or after creating a new workspace, the UDC asks what you want to do with the collected usage data.
When choosing "Upload Now" or "Upload always" you can select the usage data you want to share.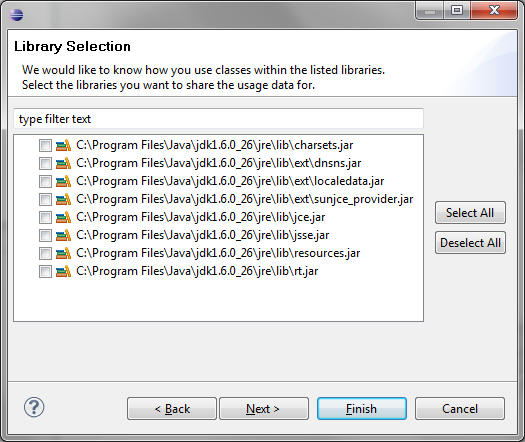 First you can select for which libraries you want to share the usage data. E.g. we want to know, how you use the awt Button. But maybe there are company internal libraries you don't want to share the usage data for?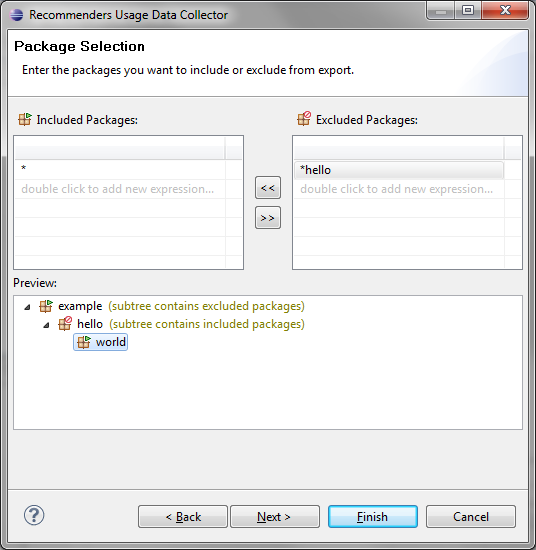 At this point you can select the packages of your local java files, the usage data will be expoted for.
With the selection as showed above, the usage data of all java classes in the package
example
example.hello.world

will be exported,
will be ignored.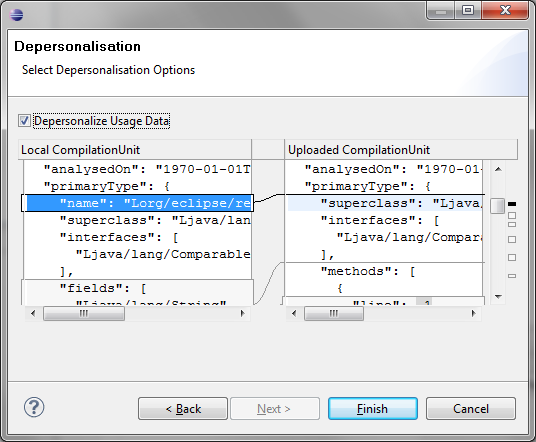 Depersonalisation will remove type names, imports and line numbers from the collected usage data.
Changing Preferences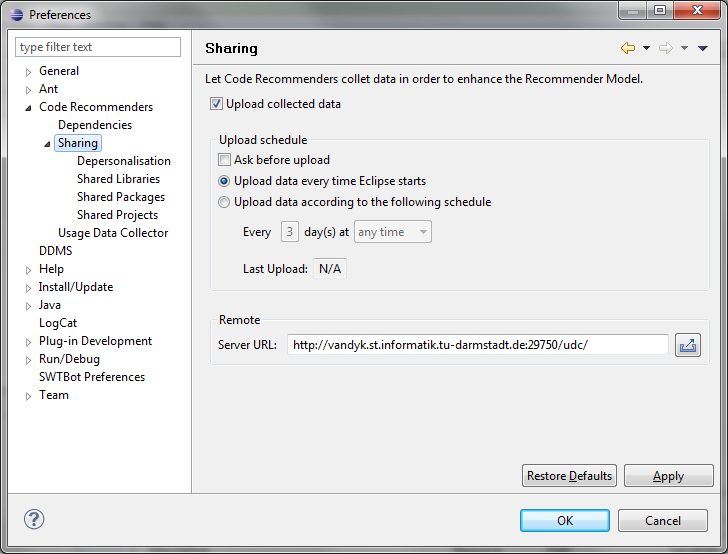 On this page you can select several upload settings e.g. if you want du upload the usage data on a regulare base.