RAP/EMF Integration
| RAP wiki home | RAP project home |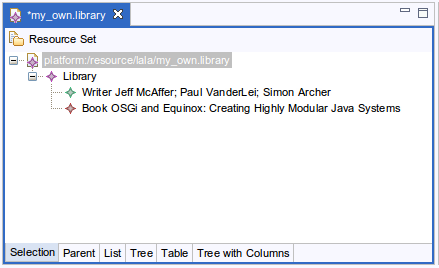 EMF Runtime
The non-UI part of EMF works with RAP out of the box. The example mentioned in the end of this page only uses the following two core plug-ins of EMF. These have an optional dependency to the resource bundles but don't need them to work properly. The bundles used for the model in this example are
org.eclipse.emf.common
org.eclipse.emf.ecore
UI and Edit Framework
EMF provides branches of it's UI bundles for the usage in the RAP environment. These are available on the EMF update site to use together with the RAP runtime.
Target provisioning
The minimal target of an EMF and RAP runtime consists of two p2 repositories, one for RAP and one for the EMF RAP support.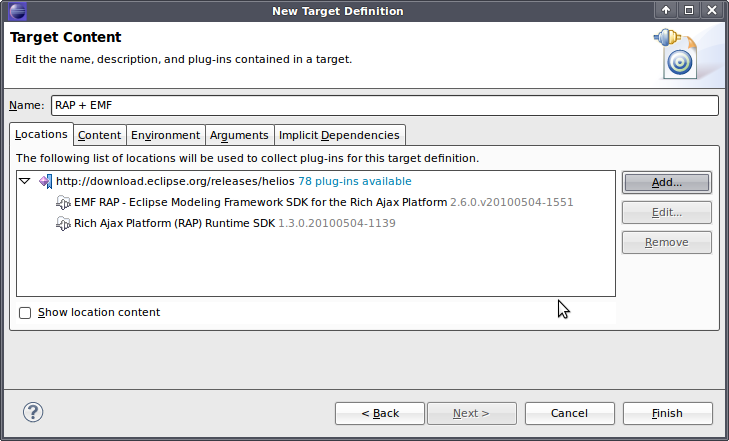 Please be sure to uncheck the "Include required software" option when adding the features from the repositories.
Targeting RAP as runtime
Open up the Properties view on your .genmodel file and set "Rich Ajax Application" to true.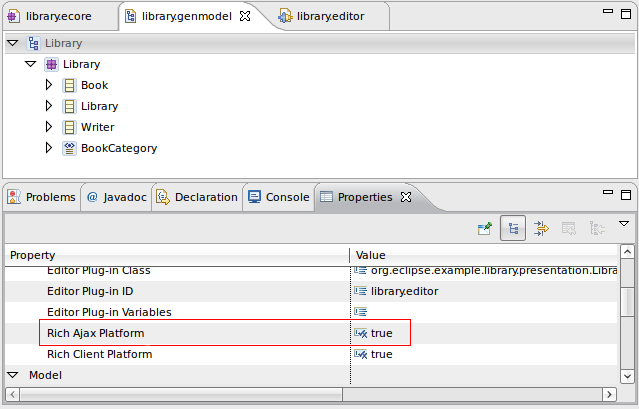 After that you can generate your edit and editor code.
Launch the application
You can now launch the application via it's generated IApplication. Just use the LibraryEditorAdvisorApplication entrypoint.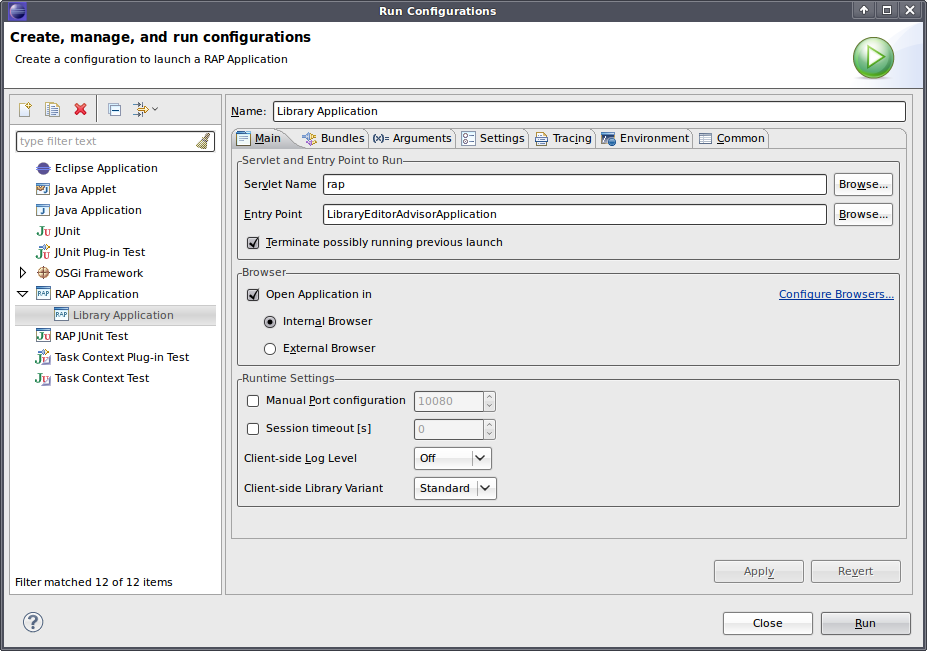 References