Orion/Documentation/User Guide/Getting started
This tutorial will get you started with using Orion, and provides a step by step walk-through of some of the core functionality.
Getting Orion
You have two choices to get started with Orion. The first is to create an account on the public server at OrionHub. To do this, visit OrionHub, click Create a new account and enter your information. An email will be sent to confirm your address. Once confirmed, return to OrionHub and log in.
The second method to get started is to download a standalone version of the server. For instructions, see Install Orion on Localhost.
Once you have successfully set up an account, you can proceed to the next step.
Logging into Orion
When you attempt to access a page that requires logging in, you'll be redirected to the Login Page and prompted for credentials.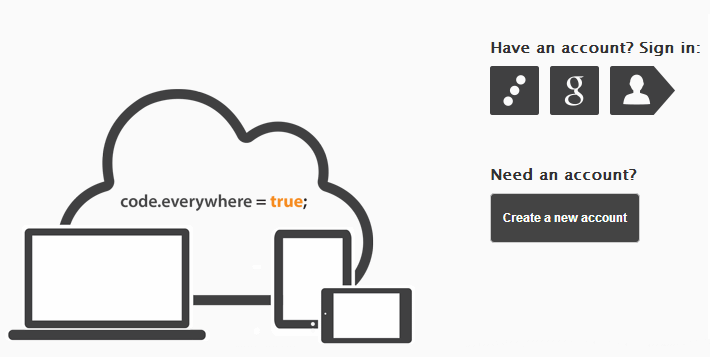 On your first visit to the login page, you can sign in using either of these ways:
Sign in using the username and password of your Orion account.
Sign in with a linked Google account. To link a Google account, use Orion's Settings page.
Sign in using a Mozilla Persona. To do this, your Persona email address must be the same as the email address you chose when creating your Orion account. You can sign up for a Persona here.
If you are accessing a server other than OrionHub or localhost, the server administrator may have disallowed you from creating an account on the Login Page. In that case, you'll have to ask the server administrator to create one for you.
After a successful login, you will be redirected to the home page, or whatever Orion page you were attempting to access.
Working with folders and files
In Orion, each user has a virtual root folder where various folders and files can be created. These files are maintained on the Orion server. The Navigator page is used to browse and modify your files.
Creating folders and files
First, make sure you're at the Navigator page by clicking the "hamburger" menu (

), and then clicking Navigator. The Navigator is the primary place where your files and folders will be shown. Because you haven't created any files or folders yet, the navigator is initially empty: