MoDisco/Components/ModelBrowser/New And Noteworthy
0.8 M7
Extracted core functionality from the browser, so that it can be reused in other plug-ins (see UI Core). This makes it possible to embed model browsing functionality in any view. For example, plug-in infra.browser.uicore.examples.cnf demonstrates how to integrate the model browser in the Project Explorer (using the Common Navigator Framework) :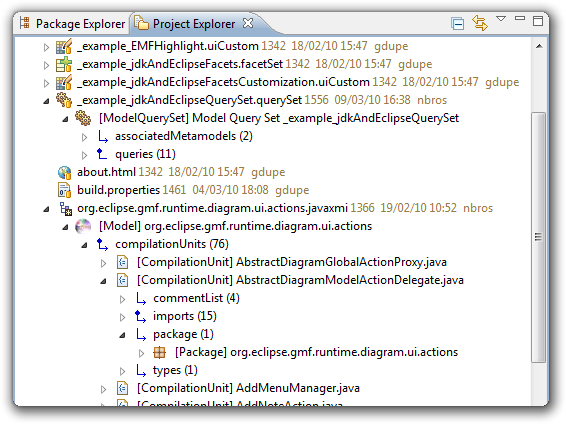 0.8 M6
Editing support:

Create new children elements
Delete a model element (with all its references)
Cut/Copy/Paste
Undo/Redo
Edit attributes through the Properties view
Save and Save As

Performance improvements
For each metamodel, memorize and restore chosen customizations and facets when the browser is opened
Support for contributions to the browser's context menu
Option to show the EMF URI of each model element
The browser is now automatically refreshed when one of its resources is externally modified
0.8 M5
New option to display a unique ID on each model element ( ). This makes it easier to know whether two elements in the tree are equal.
Removed the dialog that asked for the loading depth each time the browser was opened; replaced it by a preference in a new preference page.
0.8 M4
Customization
The browser is now extensively customizable through the use of uiCustom files: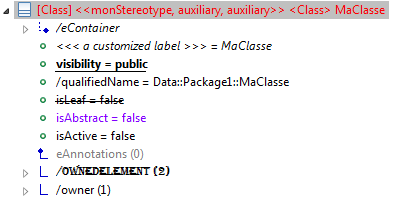 These customizations can be easily created using a dedicated editor:
New options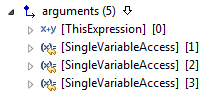 Internationalization
The browser components are now fully internationalization ready.
New Look
Eclipse Forms look: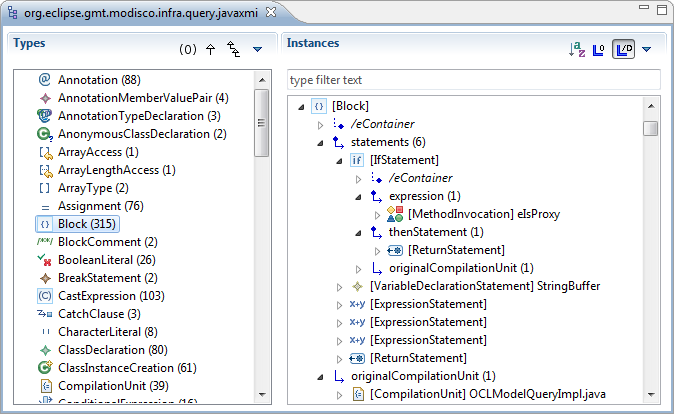 Less often used options are moved to a sub-menu in each toolbar so as to avoid cluttering the UI.
Linked resources
The browser now allows displaying linked resources