Jenkins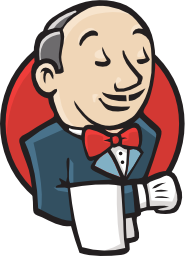 About Jenkins
Jenkins is a continuous integration (CI) server. It is in use on Eclipse servers for Eclipse projects as part of the Common Build Infrastructure (CBI). This page is about the hosted service at Eclipse.org. For more information on the project itself, or to download Jenkins, please see the Jenkins project page.
Since Hudson is not maintained anymore, Jenkins is the replacement for it. They share a common ancestry, but have diverged in the past. Eventually all Hudson Instances Per Project (HIPP) will be completely replaced by Jenkins Instances Per Project (JIPP). The migration will be slow in the beginning, to minimize risks and impact on the running build infrastructure.
General Information
Jenkins instances are maintained by the Eclipse Webmasters/Release Engineer. The Jenkins CI servers are available here:
Asking for Help
Requesting a HIPP instance
Please file a bug against Eclipse Foundation > Community > Hudson to request your project's own instance. Please ensure your project lead can +1 the request. Please specify if you wish to grant write access to your download or code repositories.
Jenkins hardware
Jenkins instances run on SLES12 SP1 x86_64 host machines, with 64GB RAM (hipp1 & hipp2) or 128GB RAM (hipp3-10).
Jenkins configuration and tools
Check CI best practices for general recommendations how to setup Jenkins.
Proxies
Since April 2017 the proxy is no longer required to access the internet from JIPP instances. Currently outbound connections are limited to ports 80 and 443 by the firewall so there are still some restrictions.
Default plugins
The following plugins are installed by default. Additional plugins can be installed on request.
ace-editor
ant
antisamy-markup-formatter
authentication-tokens
bouncycastle-api
branch-api
build-timeout
cloudbees-folder
credentials
credentials-binding
disk-usage
display-url-api
docker-commons
docker-workflow
durable-task
external-monitor-job
extra-columns
gerrit-trigger
git
git-client
git-parameter
git-server
gradle
greenballs
handlebars
icon-shim
javadoc
jobConfigHistory
jquery
jquery-detached
junit
ldap
mailer
matrix-auth
matrix-project
maven-plugin
momentjs
pam-auth
pipeline-build-step
pipeline-graph-analysis
pipeline-input-step
pipeline-milestone-step
pipeline-model-api
pipeline-model-declarative-agent
pipeline-model-definition
pipeline-model-extensions
pipeline-rest-api
pipeline-stage-step
pipeline-stage-tags-metadata
pipeline-stage-view
plain-credentials
rebuild
resource-disposer
scm-api
script-security
sonar
ssh-credentials
ssh-slaves
structs
timestamper
token-macro
windows-slaves
workflow-aggregator
workflow-api
workflow-basic-steps
workflow-cps
workflow-cps-global-lib
workflow-durable-task-step
workflow-job
workflow-multibranch
workflow-scm-step
workflow-step-api
workflow-support
ws-cleanup
xvnc
Differences between Hudson and Jenkins
| | | |
| --- | --- | --- |
| | Hudson | Jenkins |
| Job templates "cascading" | built-in | only rudimentary with plugins |
| Maven3 configuration | Yes | No |
TODO: improve this page