JWT Monitoring
Monitoring workflow engine in JWT
Introduction
We want to give to JWT the ability to monitor workflow engines (ie AgilPro, Bonita...) at thein runtime; to give the user the ability to check the state of a workflow from Eclipse.
Ideas
We think that "monitoring a workflow" is a synonymous for "getting full workflow state"
To define a workflow state, we need a generic API to define a workflow. This API must fit with most of workflow engines.
The monitoring tool must be able to support several workflow engines, and several ways to access them (WebService, RMI, ...)
Concretely
As this work has been done in the context of SCorWare SCA project, first implementation is done with the aim of monitoring a Workflow Engine (Bonita) through WebServices. SCorWare uses CXF webservice engine, with Aegis databinding. That is the only technologies that are currently supported.
However, we made some efforts to make the architecture extensible enough to handle other bindings; so that it might be easy to add a support for RMI, or an Eclipse internal Workflow Engine (eg MWE) or anything else. This is made by using extension points.
With SCA
SCA is aimed to make binding between several components (eg a Workflow Engine that promotes a service to monitor it, and a client to this service that monitor it in another application...) become more abstract. When possible, we could use SCA to manage theses bindings in JWT.
Screenshot
These are a screenshot of what we currently have. Obviously, it can be improved...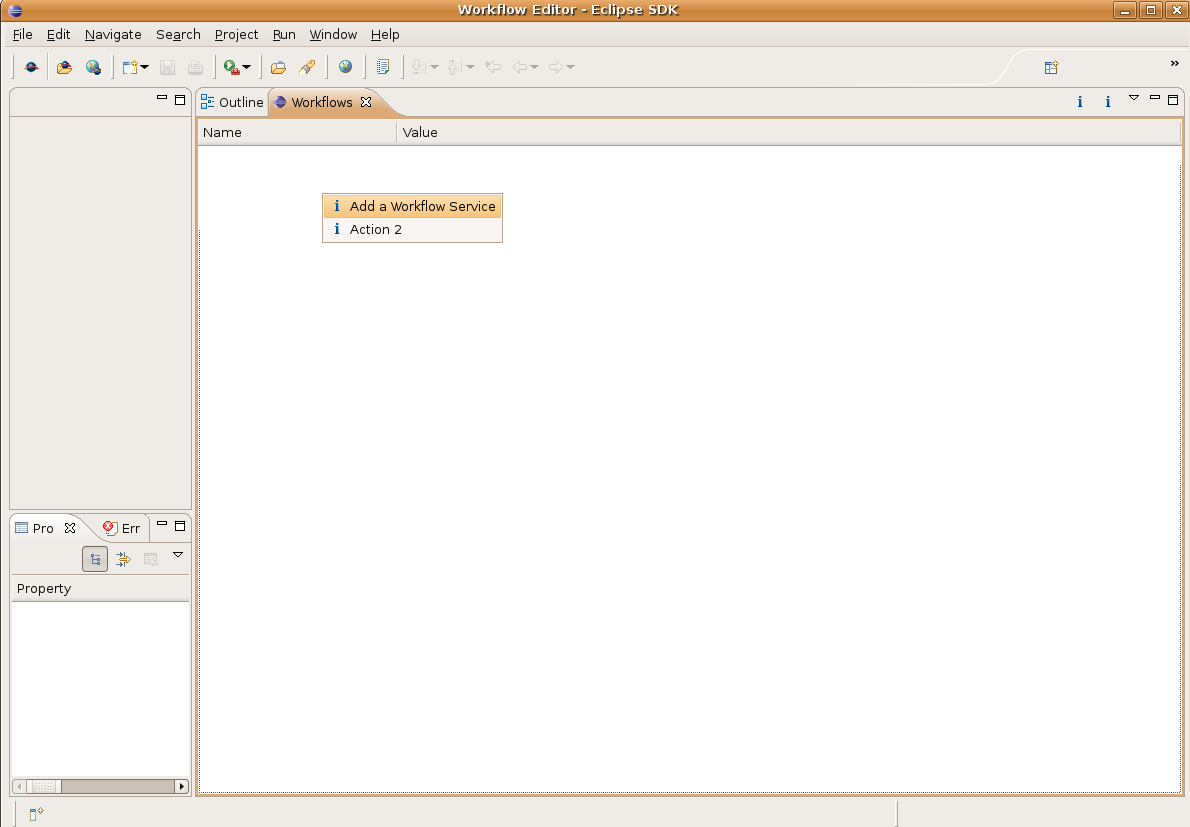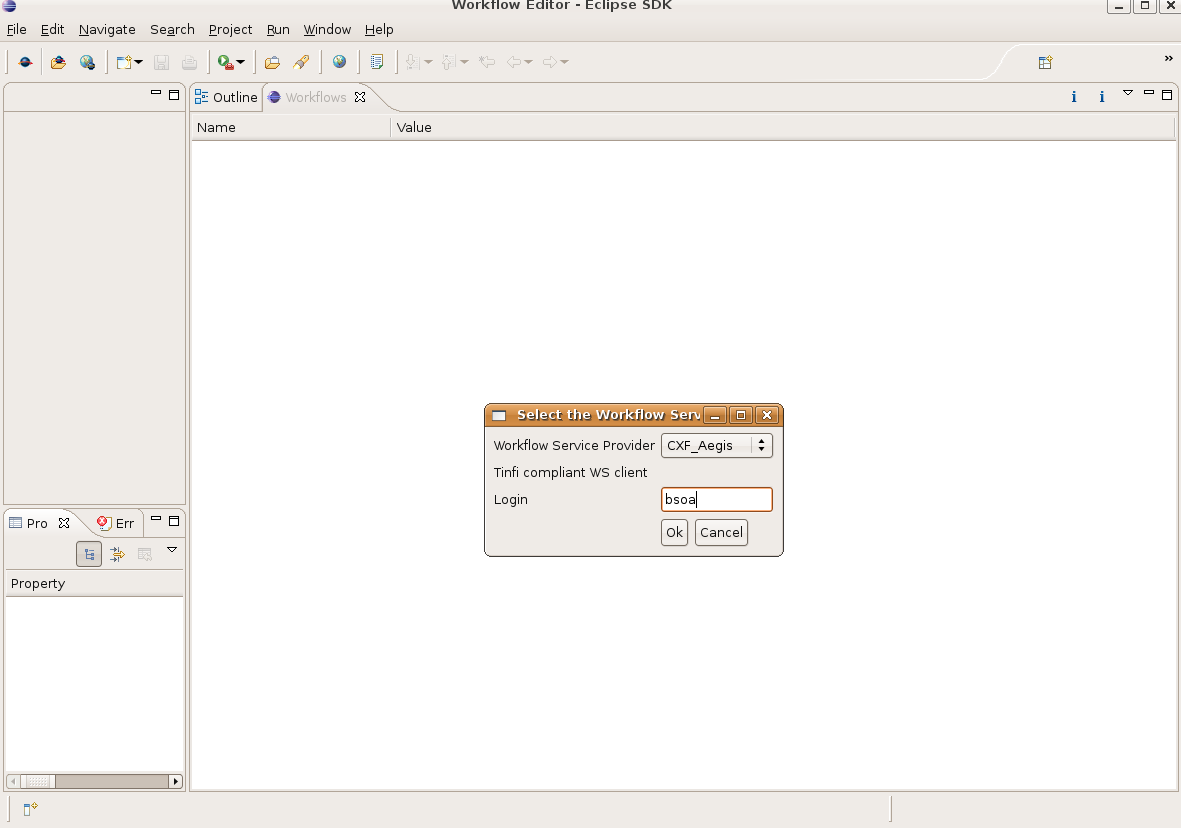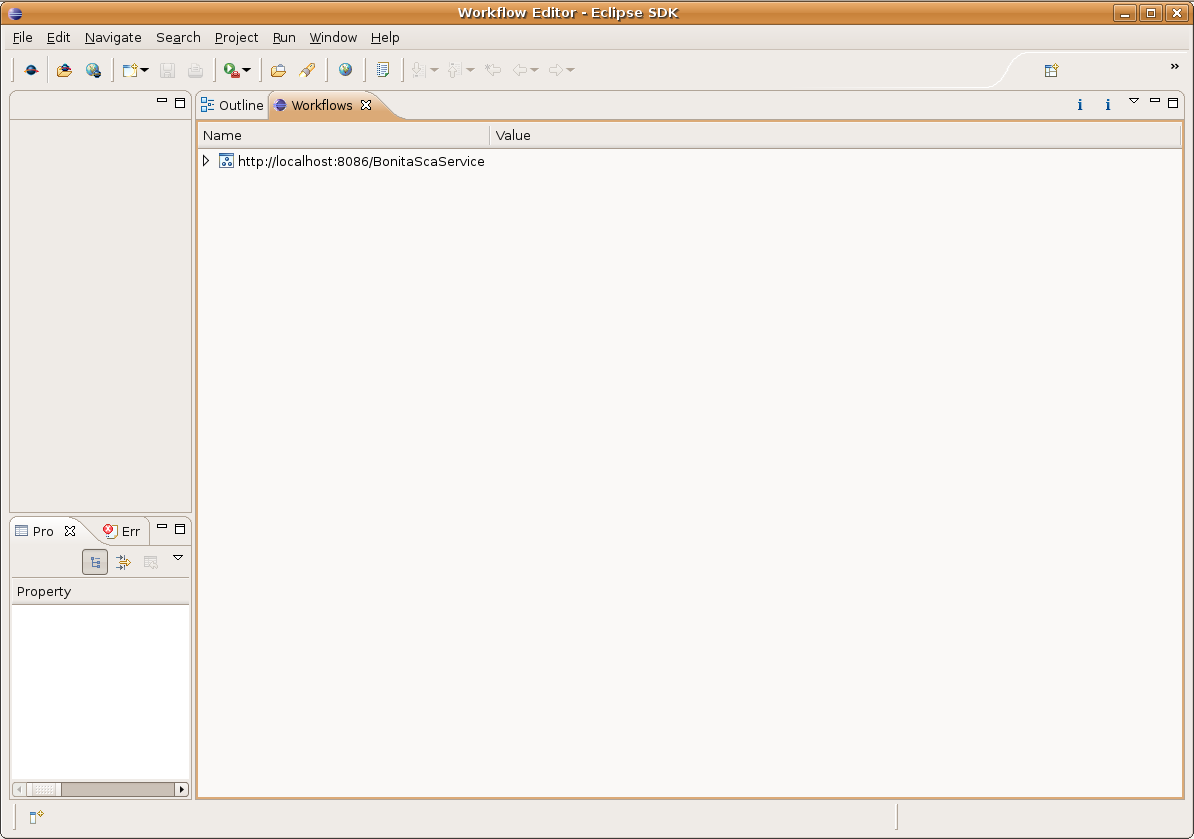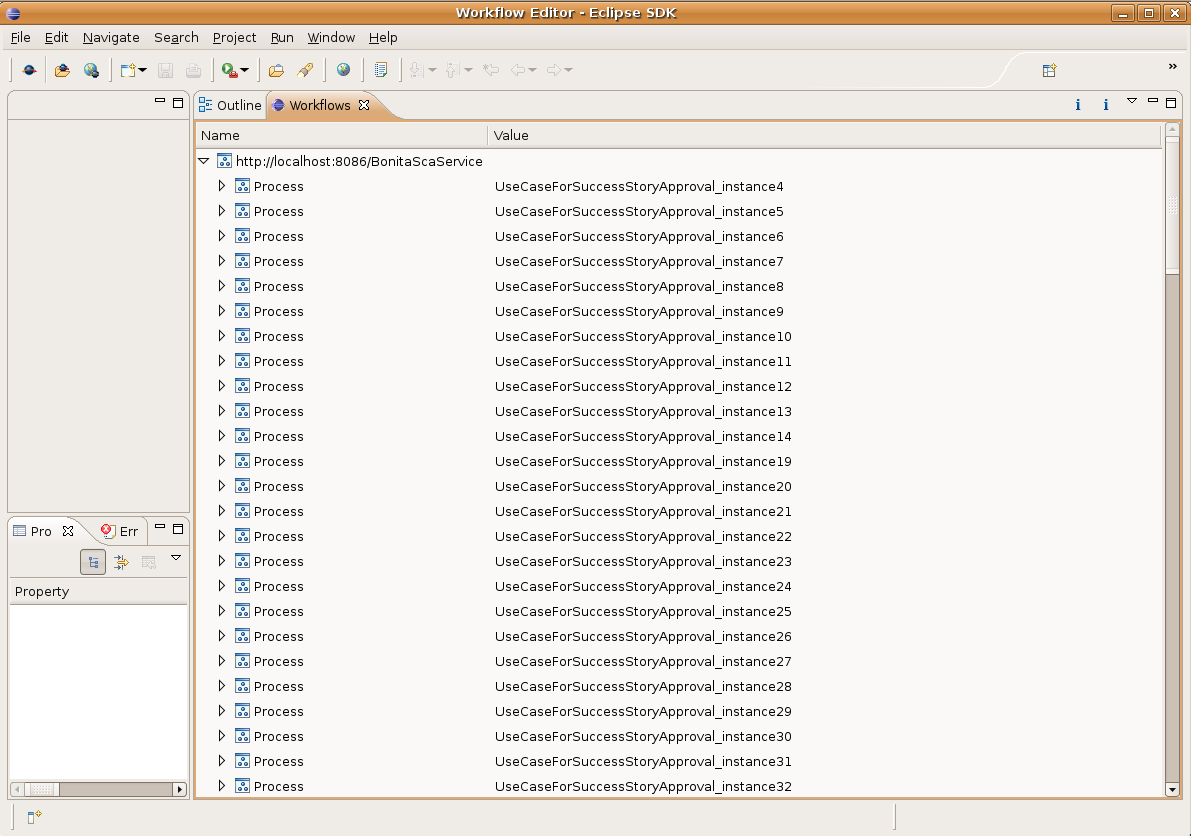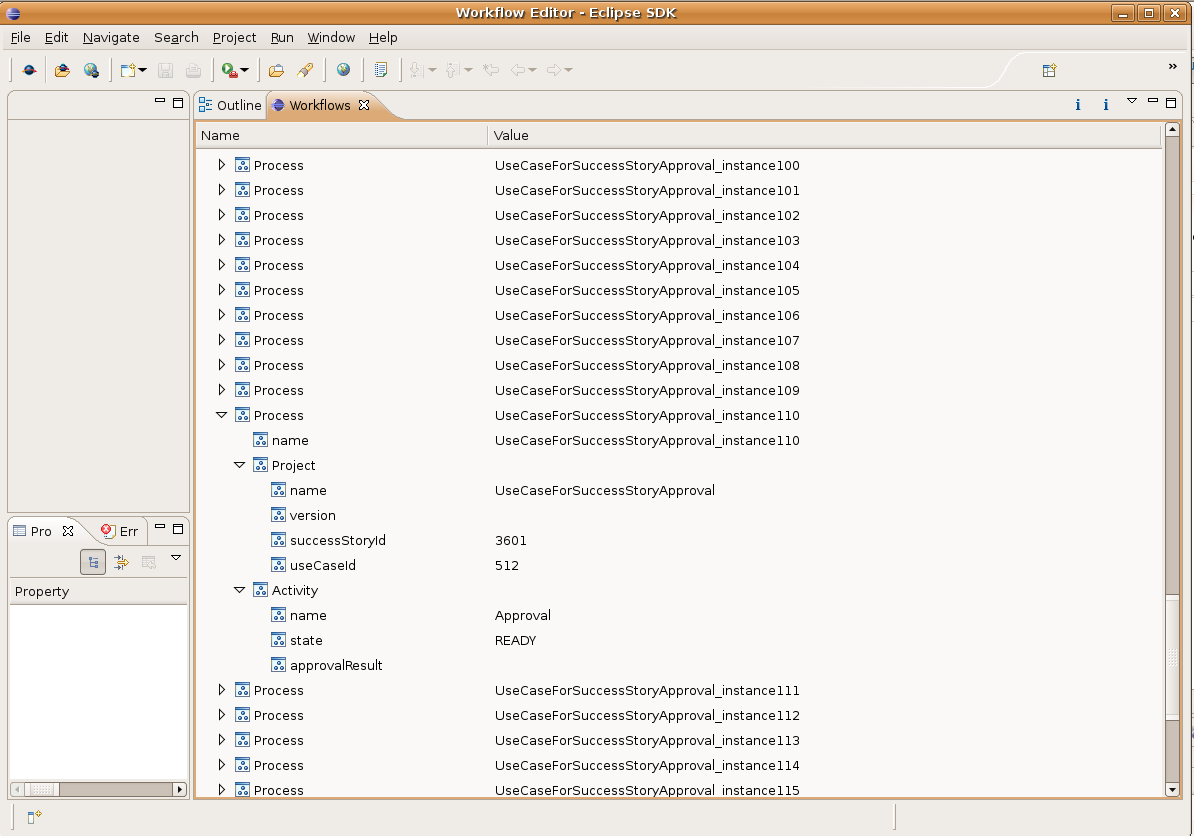 Implementation
General schema:
The UI is implemented as an Eclipse View
The view uses the interface WorkflowService, and creates the tree wih the beans that WorkflowService methods provide. Those beans are then embedded in a composite pattern, to fit with TreeViewer requirements.
The interface WorkflowService is an adapter. Each workflow engine that is to be supported in JWT must implement this interface according to its own specifications.
When accessing a Workflow Service, the plug-in calls a method from a plug-in linked to the base plug-in through extension point. This extension provides an implementation for the interface WorkflowServiceProvider, and more specifically for its "processServiceAdd" method.
This way, we can consider that we have one plug-in per binding. (That's why SCA could be useful => One plug-in for several bindings)