ICE Job Profile
Introduction
The Job Profile Editor is a tool designed to set up local or remote job executions. It allows the user to set up the following four pieces:
Execution information
Threading options
Hostnames
Data Files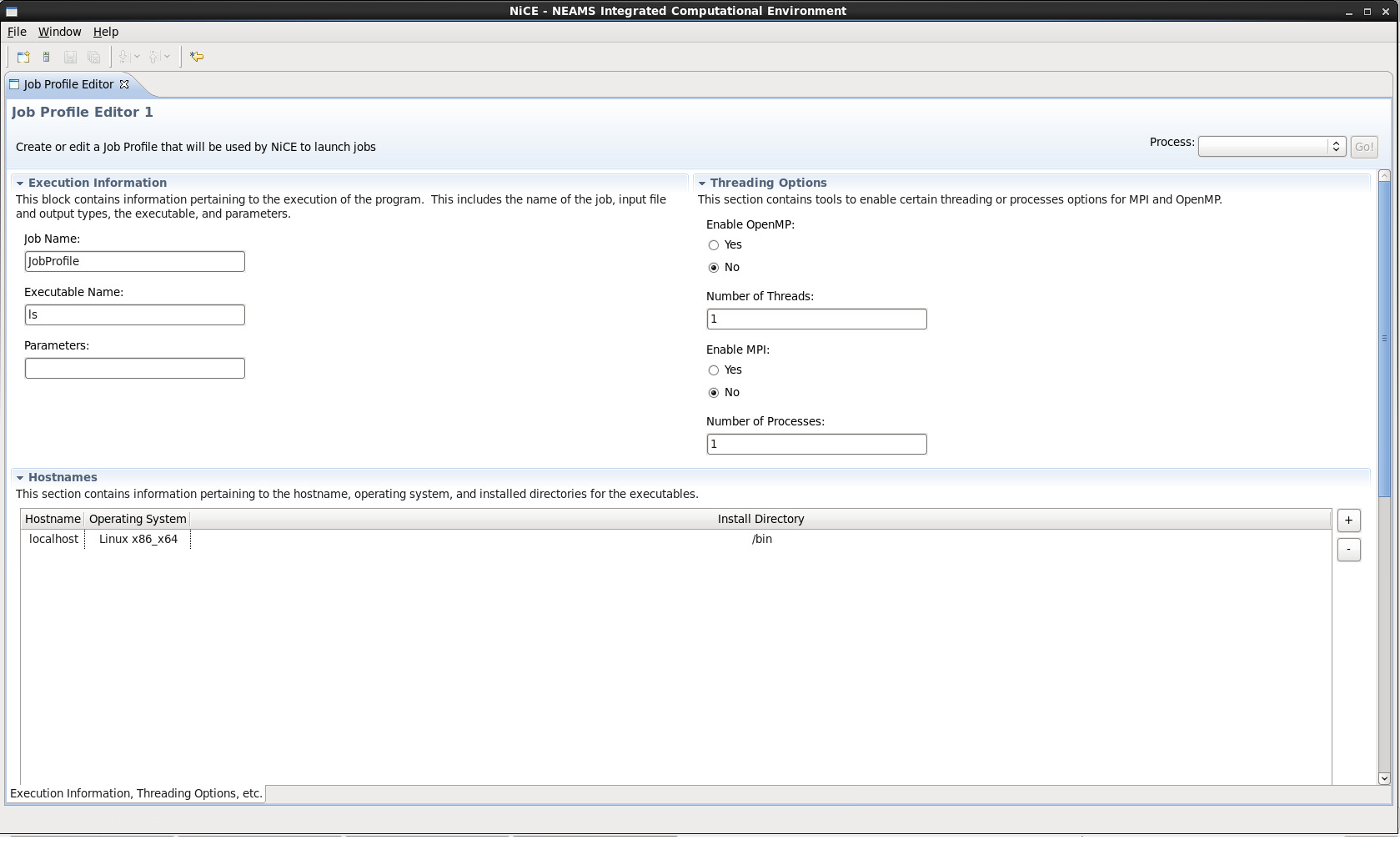 Getting Started
Sections
Process: "Create a Job Launcher"
Once all the fields and attributes have been set up, the job can be persisted to file by selecting the Process tab and selecting Create a Job Launcher. This will store the file in the user directory for NiCE so that it can be utilized later to execute jobs with the configured launcher. For a more detailed walkthrough of how to make a custom Job Launcher, see our developers' tutorial, Your First Plug-in Part 2: Using the Job Profile Editor to create Job Launchers.
Related