Hudson-ci/features/Initial Setup
After Hudson is installed and started, a one time Initial Setup Page is offered to install Mandatory plugins and Recommended Plugins.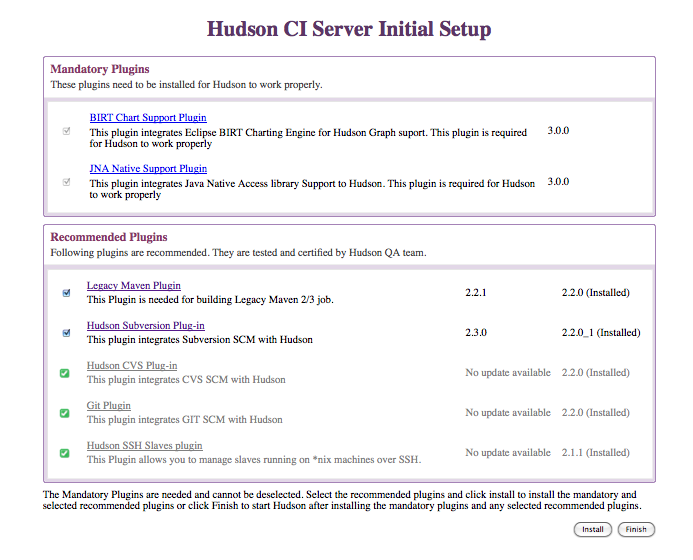 Mandatory Plugins
Mandatory plugins are required for Hudson to work properly.  These plugins are listed under the sections Manadtory Plugins. These plugins are required, so they can not be deselected.
Recommended Plugins
Recommended plugins are not required for Hudson Pltform to work properly. However, they are widely used plugins and are certified by Hudson QA team. They are available under the "Recommended Plugins" section. All the plugins are selected by default. User has the option to deselect any of the plugins
Already installed Plugin
If the plugin is already installed, then the plugin information is grayed out and the installed version is displayed

Installation and  message
User has the option to deselect one or more recommended plugins and then only click the "install" button to install only those plugins along with the mandatory plugin if not installed already. This button exists mainly to give option to the user to install recommended plugins in more batches.
If the user clicks the "Finish" button then what ever