Google Summer of Code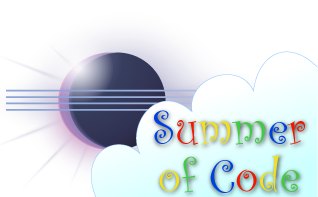 The Eclipse Foundation participates in Google's Summer of Code. Thank you for your interest in Eclipse. Eclipse is a great place to spend a summer learning, coding, participating and contributing. We are an exciting open source project with a vibrant community, and we look forward to your application and your project ideas.
A good way to meet those involved with the program is to participate in the mailing list, or visit the #eclipse-soc and #eclipse IRC channels on Freenode.
The program is administered by Ahti Kitsik and Wayne Beaton. It's best if you use the public communication channel whenever possible; however, if you need to communicate in private, please feel free to send Wayne a note.
Current Year
Google has announced the Google Summer of Code program.
You can find our project proposals at the GSoC 2013 Ideas page.
Ongoing Projects
Every project appreciates input. We recommend that you take a look around Eclipse to see if there is anything you find particularly interesting. If you do find a project that you're interested in, take a look at their bugs to see if there are any problems that you feel you can solve.
If you're looking for a project that is particularly student-friendly, consider the following:
[[Eclipse IDE for Education]
Eclipse Communication Framework (ECF) Project
Gyrex - Equinox on Servers
Past Years
Related Links