GEF/GEF4/Cloudio
Example Tag Clouds
Below are some examples of tag clouds generated with Cloudio. The images were created with the help of the sample RCP application, modifying different parameters (such as colors, fonts or rotation angles).
Woyzeck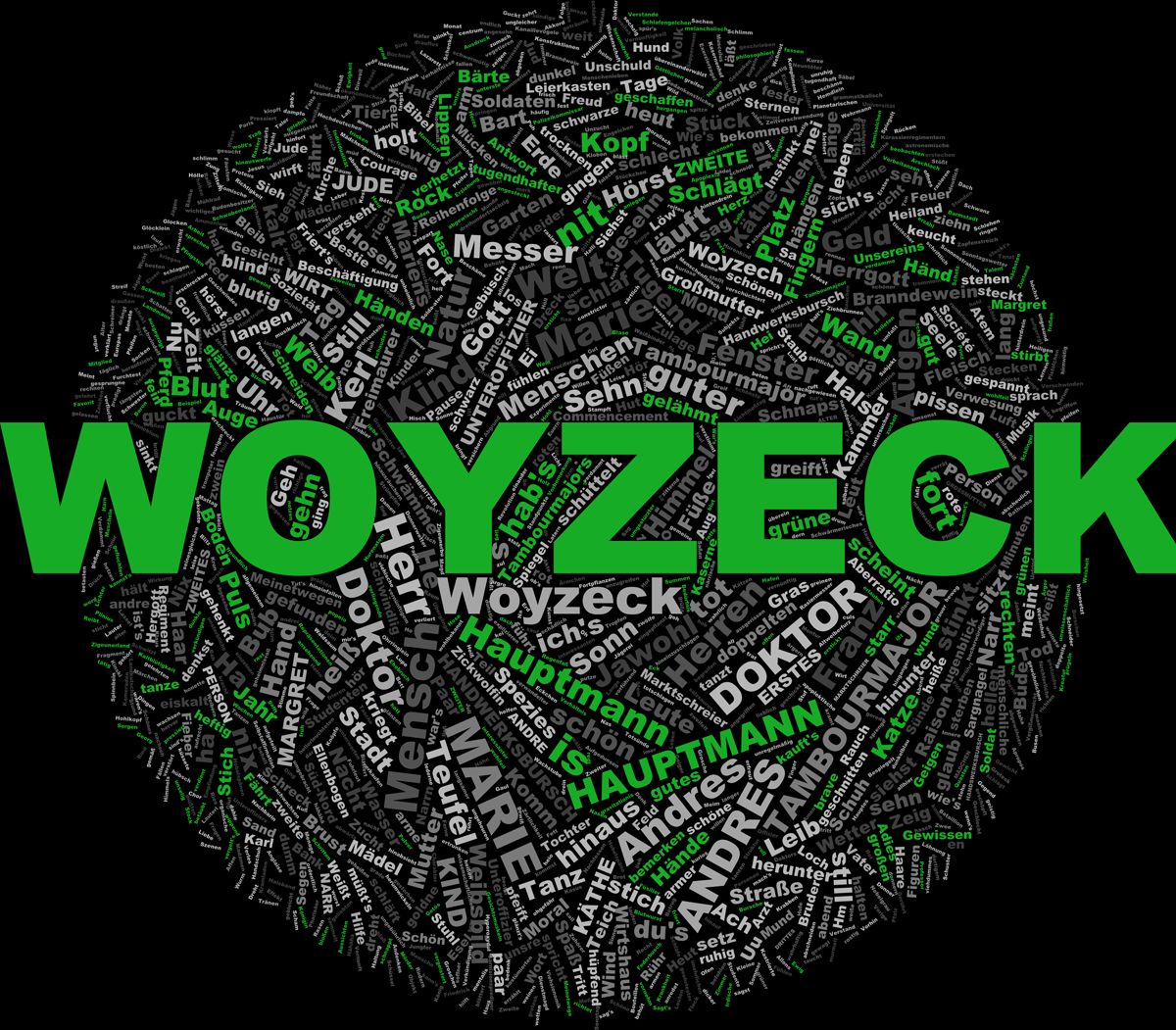 Created from Georg Büchner's Woyzeck. The most frequent word was boosted.
Winnetou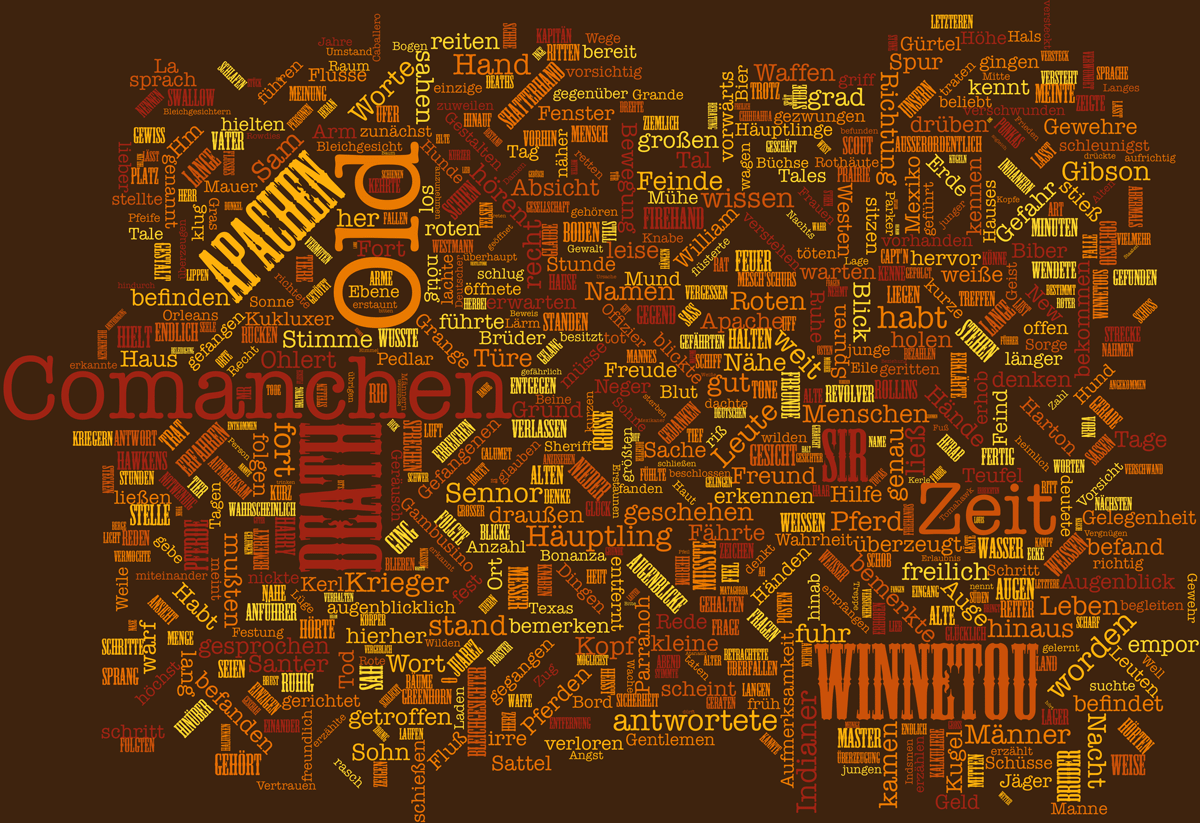 Karl May's Winnetou III, using two different fonts, 45-degree rotation and a relatively large x-axis variation when placing the words.
Nietzsche

'Also sprach Zarathustra', by Nietzsche. 90 degree rotation and a large x-axis variation.
Woyzeck Cluster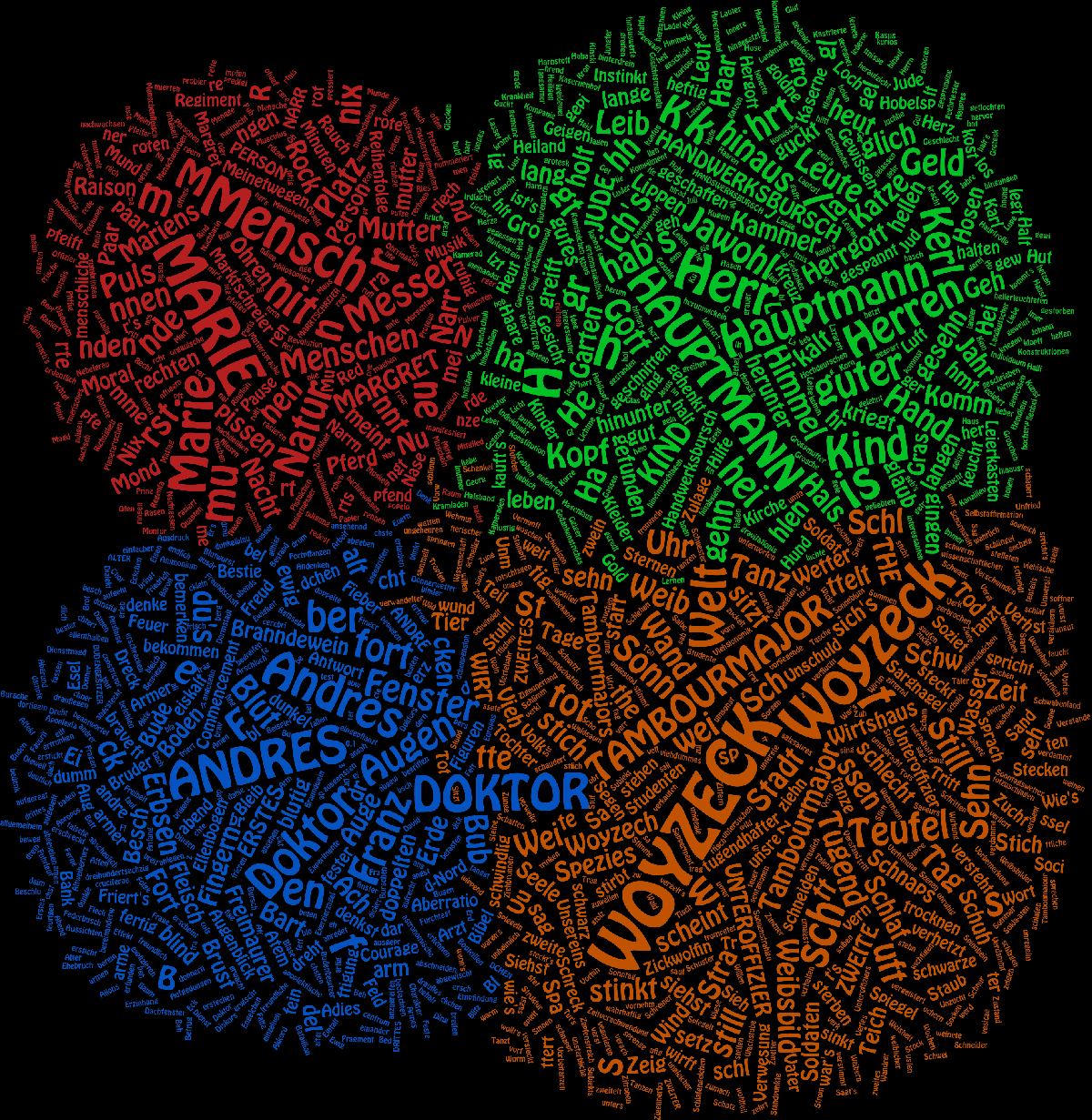 Same text as in the first example, but with a modified layout algorithm and label provider: Both labels and initial position are assigned based on the first character of the word (for instance, words starting with a to l are at the bottom left). Doesn't really look good, but shows how to extend the functionality to realize a cluster visualization or else...