Ecore Tools/New and Noteworthy
0.8 M4
Ecore Tools Perspective
Ecore Tools Perspective could be used to activate useful views and arrange them in a default way. You can activate it through "Window > Open Perspective > Other..." and then select the corresponding perspective.

Here is an example of screenshot you can get using the Ecore Tools perspective :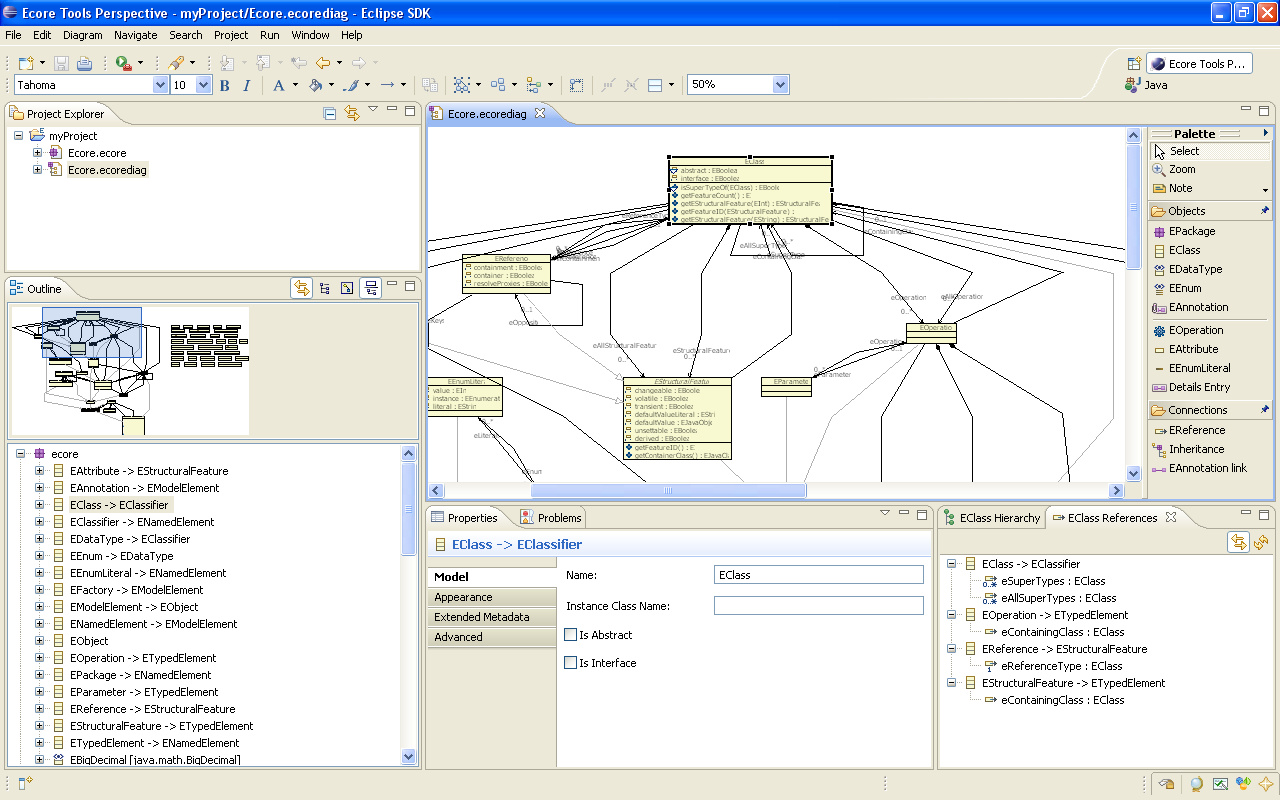 Ecore project nature
You can create a new Ecore project (this is simply a Project with an Ecore nature). This is not yet currently needed to create such projects for handling ecore model/diagrams, but this might be a basis for implementing further refactoring capabilities ... TBC

Ecore Tools new Creation wizard
Properties View
EClass Hierarchy View
EClass References View
Outline View
The Outline View is composed of two parts :
an Overview : birdview of the diagram canvas
a Navigator : model-oriented tree view of the model which is currently edited.
You can choose to display both parts or just one using toogle buttons :
The Outline can be synchronized with the selection of the diagram canvas :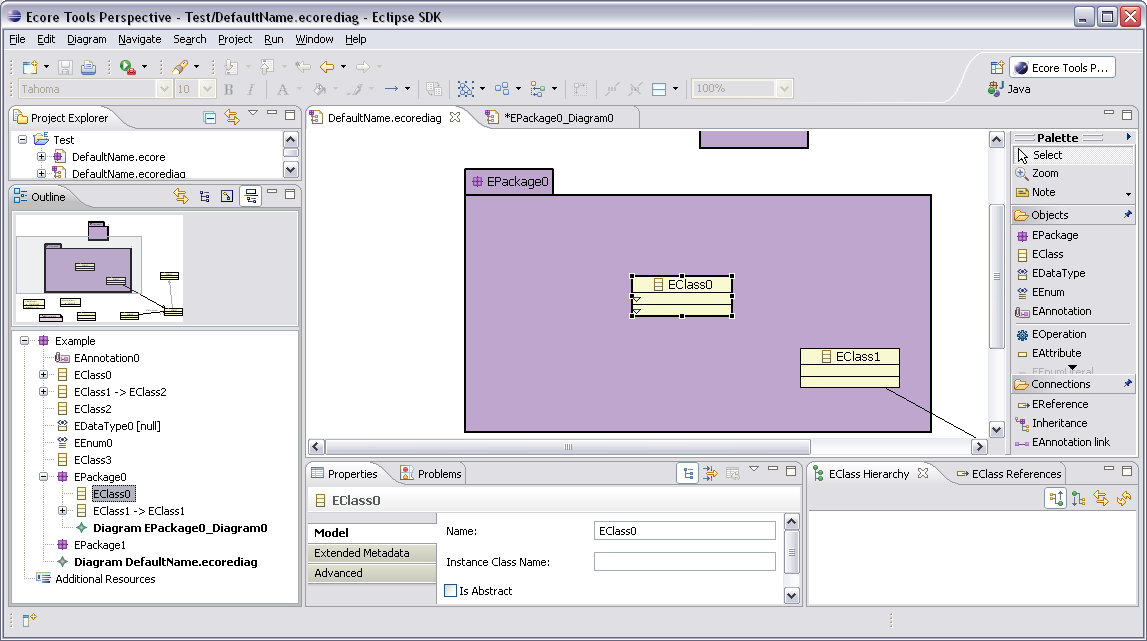 DND capabilities from outline
Drag and drop from the outline view is enabled with restoration of connections for elements not yet displayed in the current diagram canvas.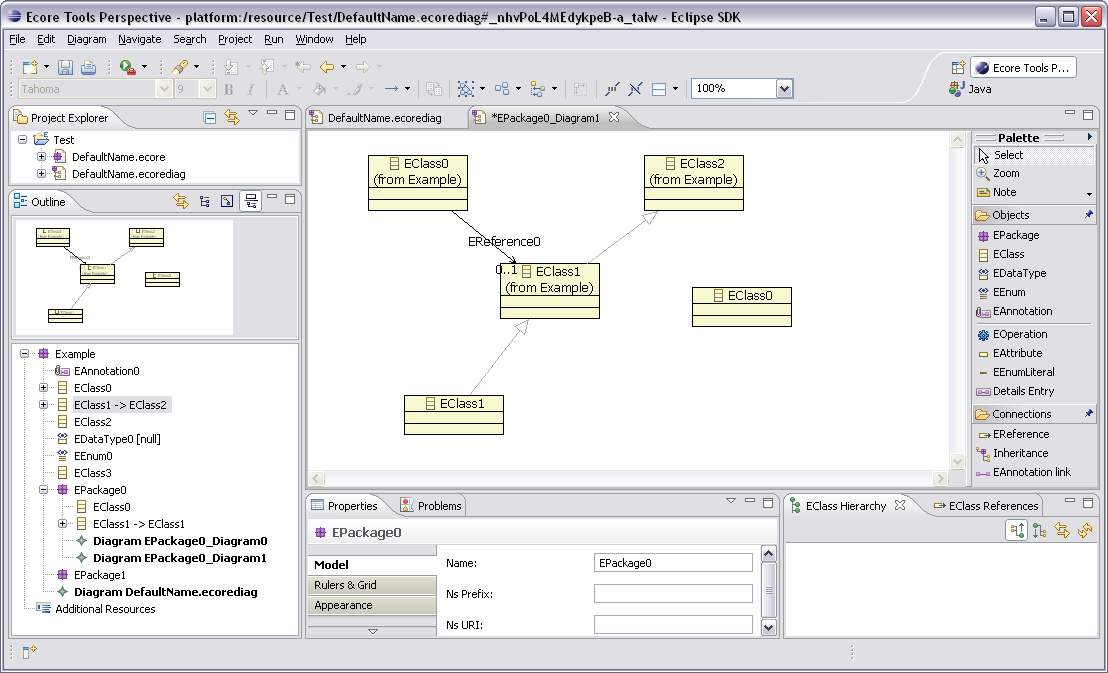 Label customizations
An additional label is displayed inside the EPackage, EClass, EDataType, EEnum or EAnnotation figure when the corresponding semantic element is represented in another diagram canvas, ie when the graphical occurence is considered as an external element : the label (from package_name) appears under the element name.