Eclipse Embedded Day Stuttgart 2009
Eclipse Embedded Day in Stuttgart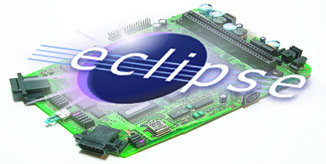 Eclipse Embedded Day is a day-long event for senior technical developers, architects and technical managers in the automotive, telematics, mobile, consumer electronic and medical industry to learn how to better leverage Eclipse technology and the Eclipse community as part of their development strategy. In addition the event features sessions on Eclipse projects related to the embedded space and case studies of automotive, telematics, mobile, medical, consumer electronic institutions. The event will focus on three themes:
Eclipse as a platform for application development in the embedded space;
Collaborating with the open source community, Working Groups;
Case studies of projects of companies in the automotive, telematics, medical or consumer electronics area
Attendees will have the chance to hear speakers from leading companies in the embedded space and experts from the Eclipse community. There is no cost to attend but pre-registration is required.
Date & Location
June 25, 2009 8:30am - 5:30pm
Note: this is intentionally directly after the SPICE Days, at the same location
Sport, Bildungs- und Dienstleistungszentrum GbR
Fritz-Walter-Weg 19
70372 Stuttgart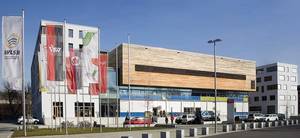 Call for Papers
Everyone is encouraged to submit a session/talk proposal for Eclipse project talks or consumer stories exploring your company's experience using Eclipse-based technologies in the embedded space. Deadline is April 10, 2009. Please mail your proposal directly to Christine Mitterbauer.
Sponsors
Media Partner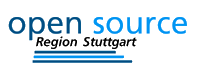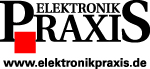 Agenda
To be done
Attendee Registration
All attendees must pre-register for this event. There is no cost to register but space is limited, so we suggest you register early. To register, please send an e-mail to Christine Mitterbauer and your name will be added to the wiki.
Registered Attendees
Ralph Müller, Eclipse Foundation
Philipp Graf, FZI Forschungszentrum Informatik an der Universität Karlsruhe
Venelin Dimov, Siemens AG, Industry Automation Division
Juan Domingo Florencio Duarte, Mercedes-Benz technology, electronics solutions
Dr. Tilmann Bubeck, reinform AG
Christian Rassek, Valyue Consulting GmbH
Maximilian Bock, Heidelberg Postpress Deutschland GmbH
Dr. Frank Gerhardt, Gerhardt Informatics Kft.
Lars Vogel, www.vogella.de
Stephan Hostie, SynSpace AG
Martin Himmel, eFulfilment Transaction Services GmbH
Bernard Haible, ETAS GmbH
Marc Schanne, ITK Engineering AG
Artur Lojewski, babka software
Markus Grimm, Softwarearchitekt
Karl Schleier, TRW Automotive
Christoph Pöhlmann, TRW Automotive
Andreas Baier, Heidelberg Postpress Deutschland GmbH
Heiko Baur, Robert Bosch GmbH Plochingen
Peter Haeusler, Robert Bosch GmbH Plochingen
Eberhard Kümmel, Robert Bosch GmbH Plochingen
Volker Mader, Robert Bosch GmbH Plochingen
Hans Sperber, Robert Bosch GmbH Plochingen
Klaus-Dieter Niemann, Heidelberg Postpress Deutschland GmbH
Christian Knüchel, BMW Car IT GmbH
Eliane Fourgeau, Geensys
Axel Terfloth, itemis AG
Lothar Wendehals, itemis AG
Gerd Zanker, Bosch Thermotechnik GmbH
Georg Grütter, Robert Bosch GmbH
Harald Kästel-Baumgartner, Bosch Rexroth
Markus Völter, itemis AG
Andreas Graf, itemis AG
Andrej Thiele, itemis AG
Michael Scharf, Wind River
Markus Zelleröhr, Verigy Germany GmbH

Reference: Sega Board and Eclipse Logo