Eclipse DemoCamps November 2013/Toulouse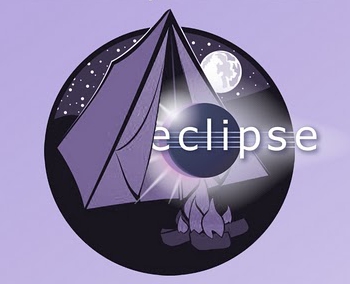 To keep updated about upcoming DemoCamps in France, subscribe to france-ec@eclipse.org mailing list.

Please Register on our EventBrite page
Location
INP-ENSEEIHT
2, rue Charles CAMICHEL
B.P. 7122
31071 TOULOUSE Cedex 7
FRANCE
LatLong: 43.604652, 1.444209

Date and Time
November 28th 2013, 17:30 - 20:30.
Sponsors
Hosting and Funding
Communication
Organizers
Mélanie Bats - Obeo
Gaël Blondelle - Eclipse Foundation
Submissions and deadline
Submit your talk proposal before November 12th!
Send an email to gael.blondelle@eclipse.org with a title, the type of talk (20 min or quickie), your name and company.
Agenda
Line-up
The day will feature informal demos, presentations and discussions about cool Eclipse projects, ranging from research prototypes to fully-featured open-source and commercial offerings. Each presentation should be 20 minutes + 5 minutes of questions, doing the transition with next presentation. If you want to make something shorter, then we'll plan quickies (5 minutes). This tentative agenda is subject to change depending on the proposed talks.
| Time | Activity |
| --- | --- |
| 17h30 | Introduction par Gaël Blondelle, Eclipse Foundation |
| 17h45 | Quoi de neuf et de fun dans le M2M. Démo en réalité augmentée. Benjamin Cabé, Sierra Wireless |
| 18h10 | Transformer Eclipse en plateforme de programmation Arduino pour les enfants. Mélanie Bats, Eclipse Foundation |
| 18h40 | Orion par Mike Milinkovich, Eclipse Foundation -Executive Director of the Eclipse Foundation |
| 19h10 | Table ronde e4: Y passer ou pas! Pourquoi, comment, ... avec Olivier Prouvost - OPcoach, ... |
| 19h50 | To Be Completed |
| 20h10 | Quickies |
After the conference
To be filled later
Contact
Mailing-list: Organizers can also be reached on the france-ec mailing-list. Feel free to come to ask questions, make suggestions, anything...