Difference between revisions of "Eclipse DemoCamps November 2013/Grenoble"
Line 21:
Line 21:
 

==== Communication ====

 

==== Communication ====

 
 
−

Communication partners are to be contacted when date is decided

+
 

<!--

 

<!--

 

* [[Image:Developpez.gif]] http://eclipse.developpez.com/  

 

* [[Image:Developpez.gif]] http://eclipse.developpez.com/  
---
Revision as of 04:09, 10 October 2013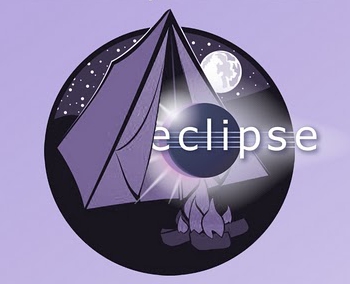 After the success on positive feedback of previous Demo Camp in Grenoble and the recent emulation shown at Cluster Edit, we are pleased to organize again a full day Eclipse event in Grenoble to gather all Eclipse enthusiast in the area around technical presentations & discussions.
Location

Xerox Research Centre Europe
6 chemin de Maupertuis
38240 Meylan, France
Travel Information
Date and Time
November 25th 2013, all day long.
Sponsors
Hosting and Funding
Communication
Organizers
Thierry Jacquin - Xerox Research
Mickael Istria - Red Hat
Agenda
Line-up
The day will feature informal demos, presentations and discussions about cool Eclipse projects, ranging from research prototypes to fully-featured open-source and commercial offerings.
Proposed talks
Submissions and deadline
You can submit simply by adding a paragraph there (please respect follow title conventions so we can easy use the page outline). We are looking for talks that show:
Cool stuff in Eclipse (Eclipse insight)
Cool stuff with Eclipse (how you use Eclipse)
Cool stuff for Eclipse (what plugins you develop)
All technologies/projects/organizations/... are good for a presentation, while it relates to Eclipse. A speaker is allowed to present several talks.
Maximize cost/value rate of your Eclipse tests with SWTBot test recorder
By: Mickael Istria
Abstract: SWTBot recently integrated a test recorder and generator that speeds up the process of developing a functional test. This will be a quick demo.
Who Is Attending
Please add your name to this list if you attend the Eclipse Day. There are only 50 seats available, people registers after the 50 seats are taken will be on waiting-list. Insciption is mandatory. Attendees will required to confirm their presence a few days before the event.
Thierry Jacquin Xerox Research
Mickael Istria, JBoss by Red Hat (mistria@redhat.com)
...
...
...
...
Carpool
Eclipse Day Grenoble is a Green event. If you plan to use your car to go to this event, and have some seats to share, please add you to this list:
Driver
Departure from
Seats
John Doe
Minatec ou Gare

Joe
Jack
William
Averell
After the conference
To be filled later
Contact
Twitter: Follow @EclipseGre for more news about Eclipse-related news in Grenoble and its area.
Mailing-list: Organizers can also be reached on the france-ec mailing-list. Feel free to come to ask questions, make suggestions, anything...